Trump's Venezuela envoy insists Maduro will fall within months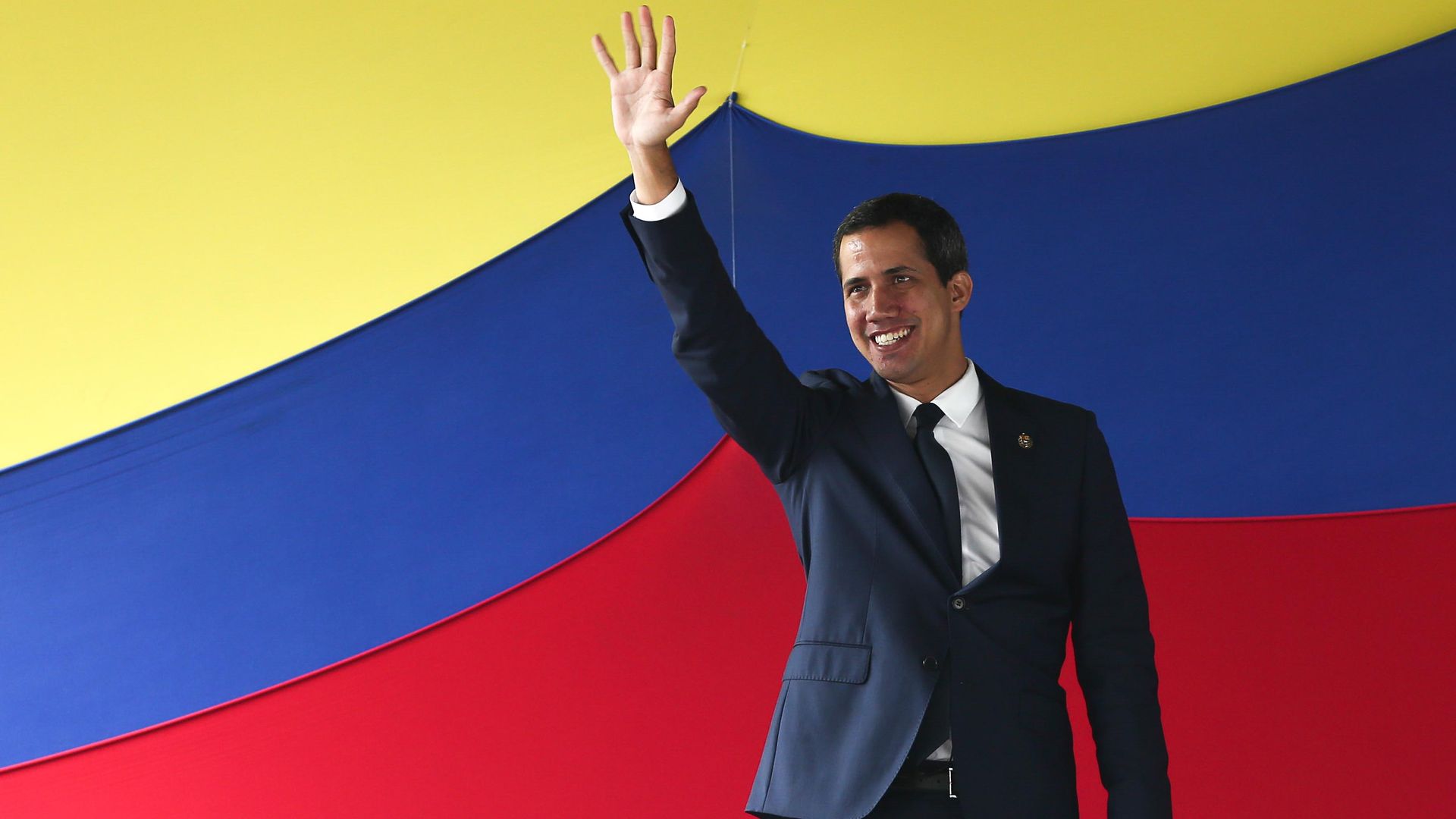 President Trump's envoy for Venezuela says he's "absolutely" confident Nicolás Maduro will fall by year's end, despite Maduro's success thus far in clinging to power.
Flashback: It has now been 6 months since Juan Guaidó declared himself Venezuela's legitimate president. The Trump administration demanded at the time that Maduro leave immediately, or else. He didn't. An attempt to topple him in April failed. Rumblings of potential U.S. military intervention haven't come to fruition.
"I can't predict how the regime falls, I can't predict the date," Elliot Abrams said Wednesday at the Foundation for the Defense of Democracies, "but I think it's inevitable."
Where things stand: Representatives of the Maduro regime and the opposition are holding talks in Barbados, mediated by Norway.
Guaidós ambassador to Washington, Carlos Vecchio, said at the event that there's no possibility of a political settlement unless Maduro steps down and elections follow.
Axios asked Abrams whether the U.S. now sees negotiations as the most likely endgame, rather than an uprising within the Venezuelan military. "People power in the streets, military coups, negotiated settlements, they interact," he said. "It's a combination of all these pressures."
Zoom out: Abrams said that of the outside actors in Venezuela, Cuba is the most vital to Maduro's survival because of the security and intelligence it provides.
He said Russia contributes the "psychological-political" boost of knowing "there's a big country backing you," though he claimed Moscow is "hedging their bets."
"What China and Russia are doing is very interesting," he continued. "On the one hand, they're providing political support for the regime. On the other hand, they're wringing it dry."
"Venezuela's exporting roughly 750,000 barrels a day of oil. 500,000 goes to Russia and China... to pay back previous loans."
Go deeper