Health care industry is increasing lobbying budgets by millions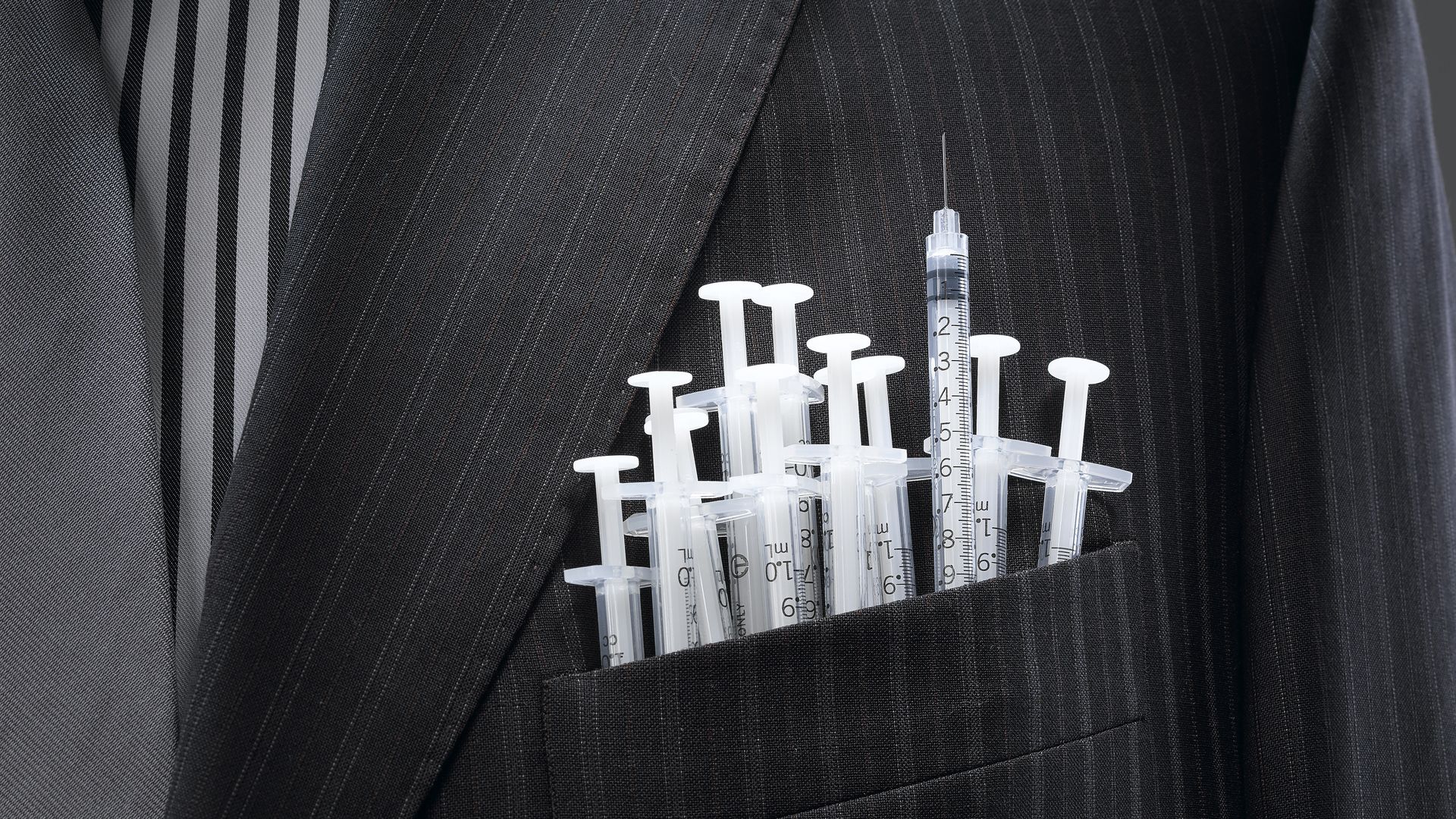 Pharma isn't the only one breaking the bank on lobbying, as other members of the health industry increase their lobbying budgets by millions.
By the numbers: Most of the industry's big players swelled their lobbying budgets by at least 10% in the second quarter of this year, compared with the same period in 2018.
PhRMA: $6.22 million (up 12.3%)
American Hospital Association: $4.87 million (up 13.5%)
American Medical Association: $4.74 million (up 10.2%)
Biotechnology Innovation Organization: $3.01 million (up 19.4%)
America's Health Insurance Plans: $2.21 million (up 56.7%)
Blue Cross Blue Shield Association: $1.89 million (up 0.5%)
That's not all: Those are just the major trade groups. 
A handful of the largest health care companies, including Cigna and Eli Lilly, spent more than $2 million on their own lobbying in Q2.
Pharmaceutical companies, in particular, continue to wield some of the largest lobbying budgets.
Advocate Aurora Health, a tax-exempt hospital system in Illinois and Wisconsin, spent more than $1 million on lobbying last quarter — 5 times more than in any previous quarter.
What's next: These numbers will probably keep going up.
Go deeper