Growing opposition to natural gas pipelines hasn't hurt federal approvals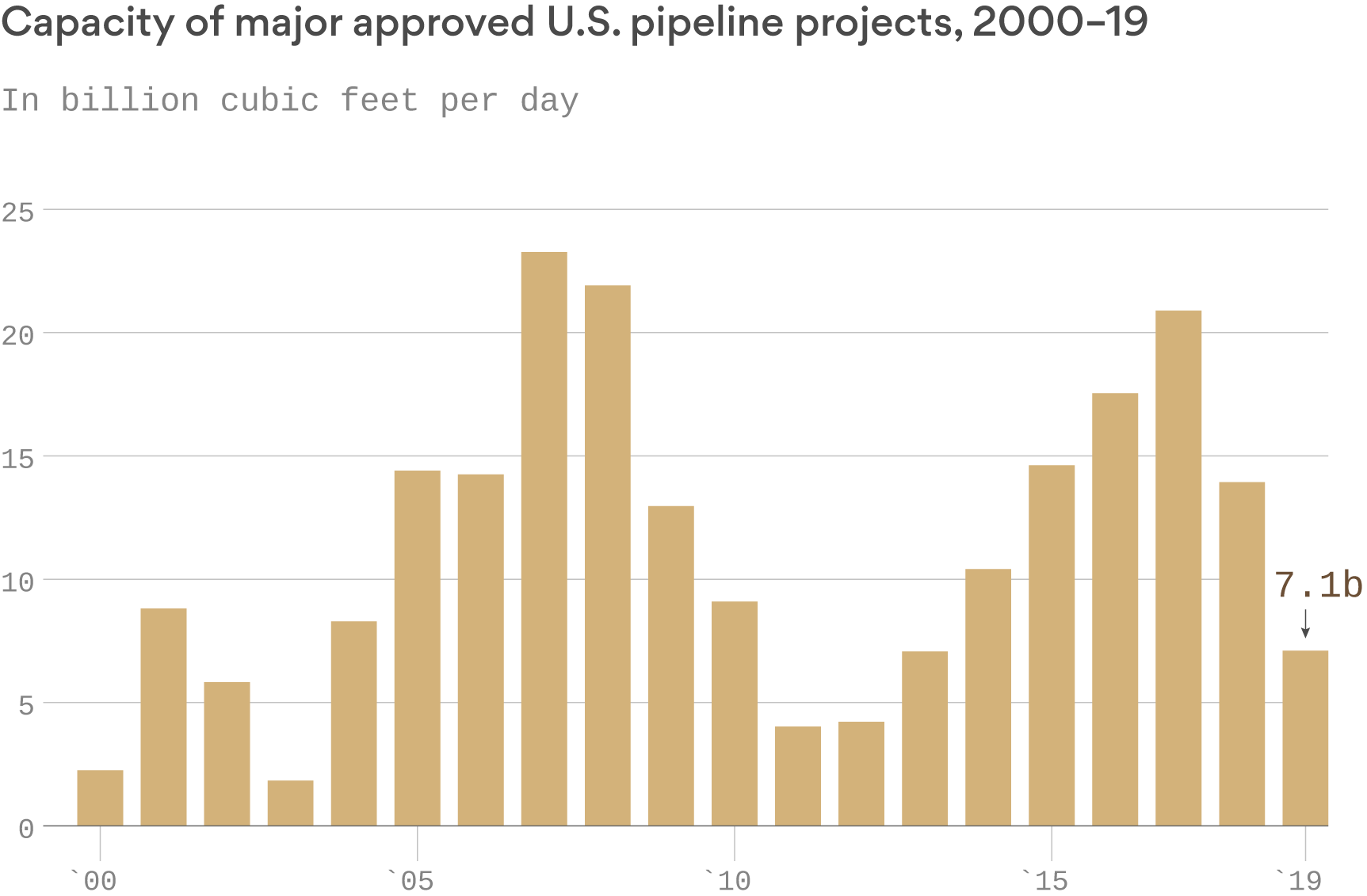 Environmental opposition to natural gas pipelines has grown significantly over the last decade, but the impact on actual federal approvals of such projects is limited.
Driving the news: The chart above, via the Federal Energy Regulatory Commission, shows annual approvals of natural gas pipeline capacity over the past couple of decades. These approvals ebb and flow with fuel prices and other cyclical parts of the energy business.
One level deeper: The drop in pipeline approvals around 2011 is likely due most to declining investment after the financial crisis, says Jacques Rousseau, a managing director of the nonpartisan research firm ClearView Energy Partners.
Pipeline approvals rose quickly since then in response to an improving economy and booming natural gas production. That's now slowing as those pipelines come online and the backlog eases.
Yes, but: Pockets of the country exist where far fewer natural gas pipelines are being built, especially New England as this recent Wall Street Journal article explains.
Go deeper: Energy regulators divided over natural gas and climate change
Go deeper