Scoop: Fed to host its first conference dedicated to climate change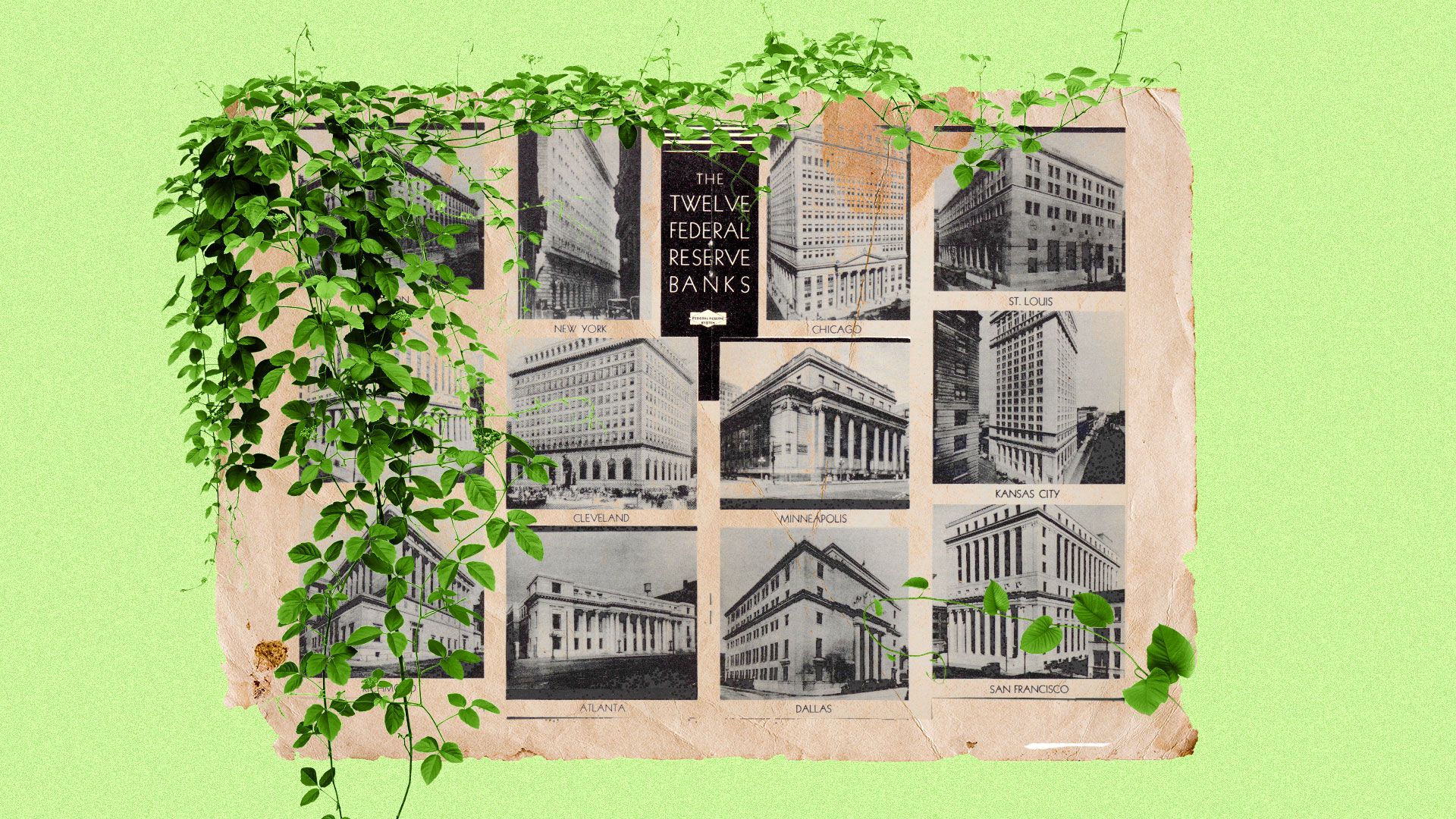 On Nov. 8, the Federal Reserve Bank of San Francisco — seated in a place that has seen its share of catastrophes linked to global warming — will host what is believed to be the central bank's first research conference specifically on climate change.
Why it matters: Climate change poses systemic risks to the soundness of the U.S. banking system, and the Fed is signaling its appetite to learn more. The conference — together with an invitation to submit related research papers — comes at a time when the Fed is increasingly facing pressure to follow other central banks in considering the threats that global warming poses to the economy.
Details: The Federal Reserve Bank of San Francisco published a widely circulated paper in March on climate change-related economic risks. According to a memo seen by Axios, the Fed is seeking submissions for research on a number of related topics, including the "implications for monetary and prudential policy of climate change and its consequences."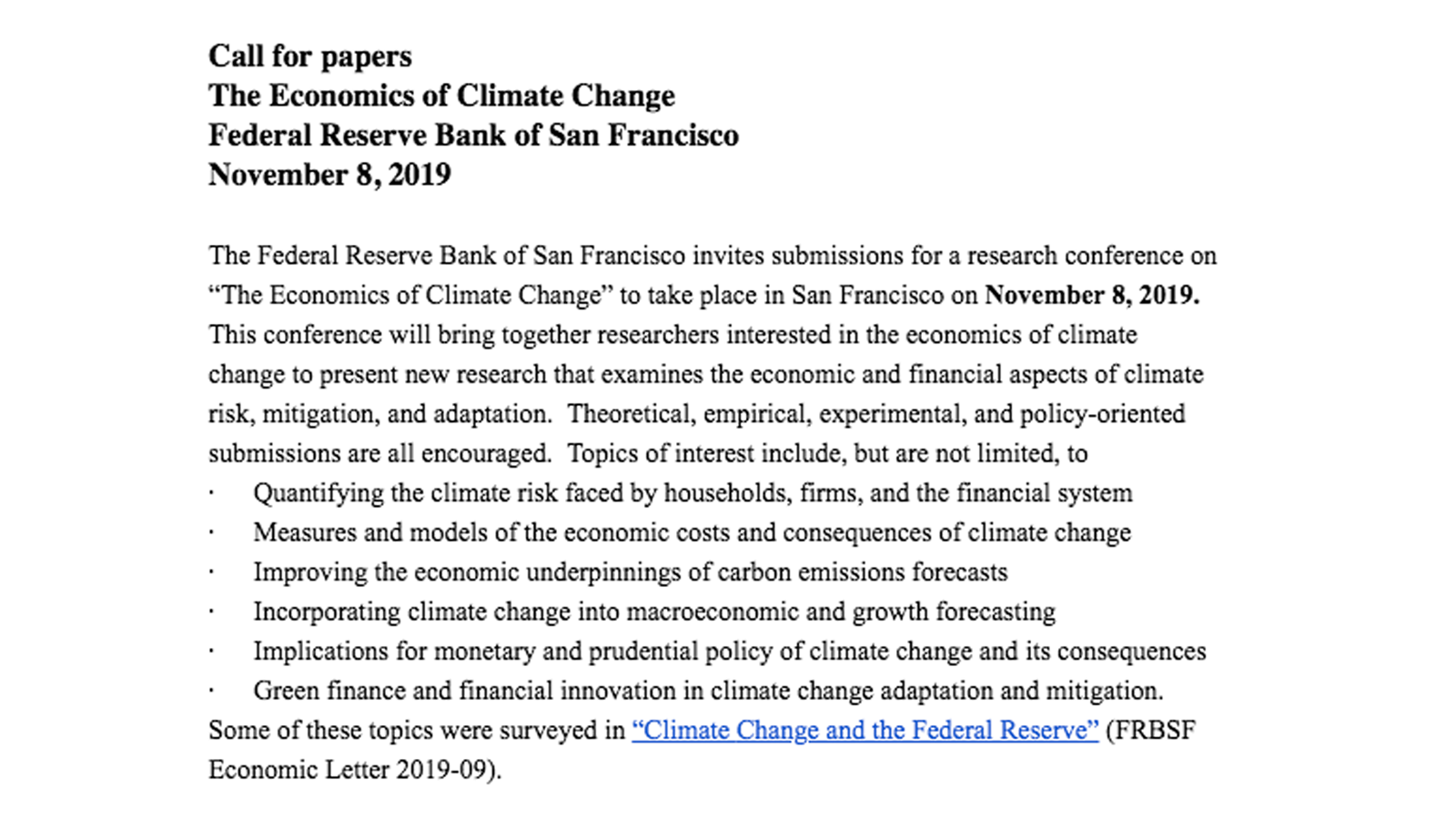 The bottom line: While the Fed is one of the only major central banks that hasn't joined a global initiative to assess climate risk management in the financial sector, this conference is a clear indication that it's beginning to think more comprehensively about the risks associated with a warming climate and how it could impact the way it does its job.
Still, Fed chair Jerome Powell told lawmakers earlier this month that climate change was a "longer-run issue" and that he didn't know if "incorporating it into the day-to-day supervision of financial institutions would add much value."
Go deeper