The climate legacy of Justice Stevens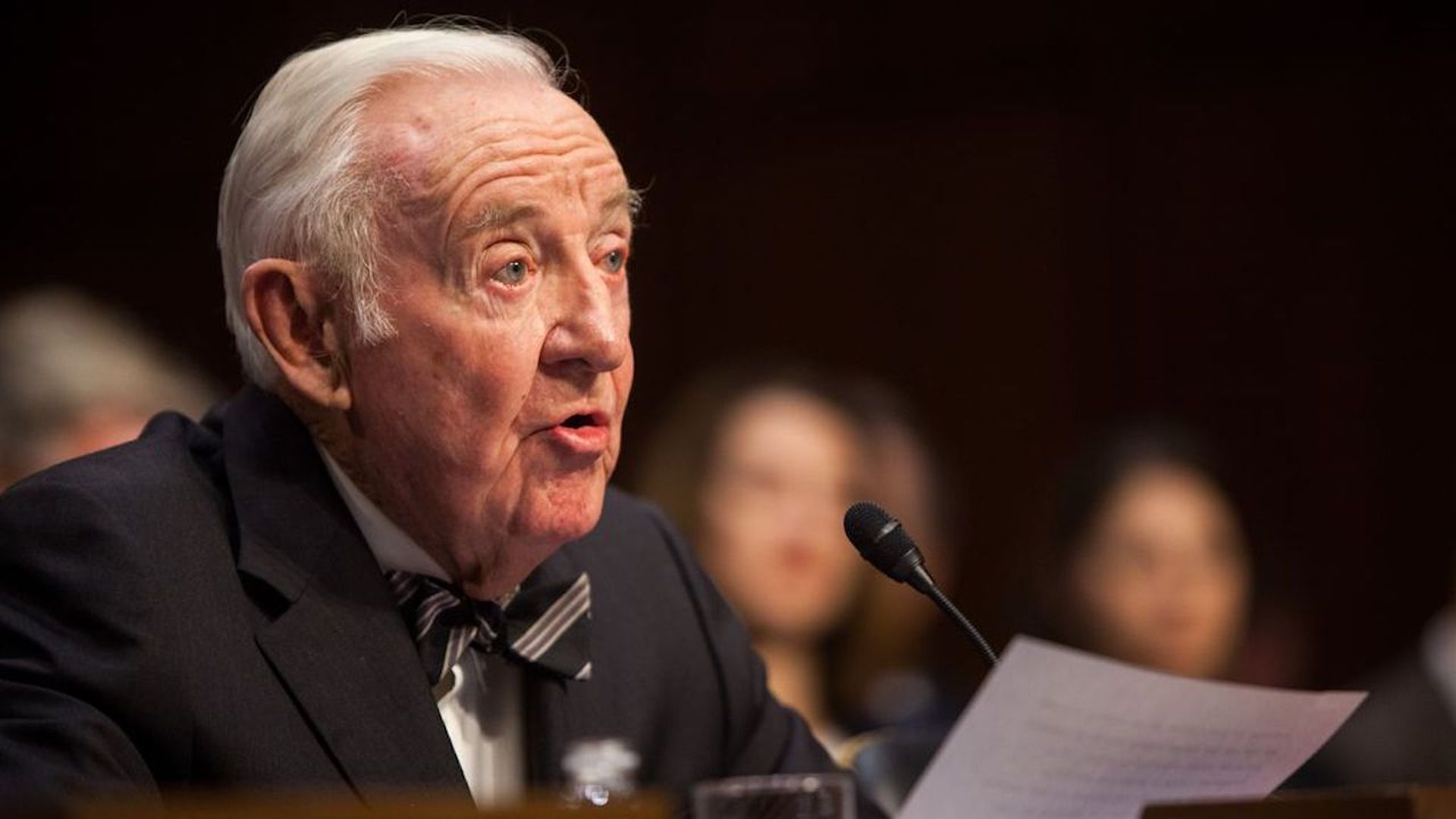 Retired Supreme Court Justice John Paul Stevens, who died yesterday at age 99, wrote the landmark 5-4 decision in 2007 that clearly gave EPA the power to regulate GHG emissions.
Why it matters: EPA began acting on that authority during the Obama years. Major rules include emissions standards for cars and power plants, which the Trump administration is weakening.
Stevens also wrote the majority opinion in 1984's Chevron v. Natural Resources Defense Council, which gives agencies leeway to interpret statutes that are vague or silent on a topic. That's important for regulators' ability to craft rules on global warming.
Why you'll hear about this again: Democratic White House candidates are vowing to revive robust administrative steps, even as they float big legislative ideas that would face long odds in Congress.
What we're watching: How the expanded conservative majority on the Supreme Court will view the scope of EPA's power when another climate case arrives on its docket.
What they're saying: Several experts I asked about this last year said that while the conservative-led high court might narrowly view EPA's power under the Clean Air Act, it's unlikely to upend the 2007 decision Stevens wrote in Massachusetts v. EPA.
Go deeper