Feds drop investigation of NYPD officer involved in Eric Garner's death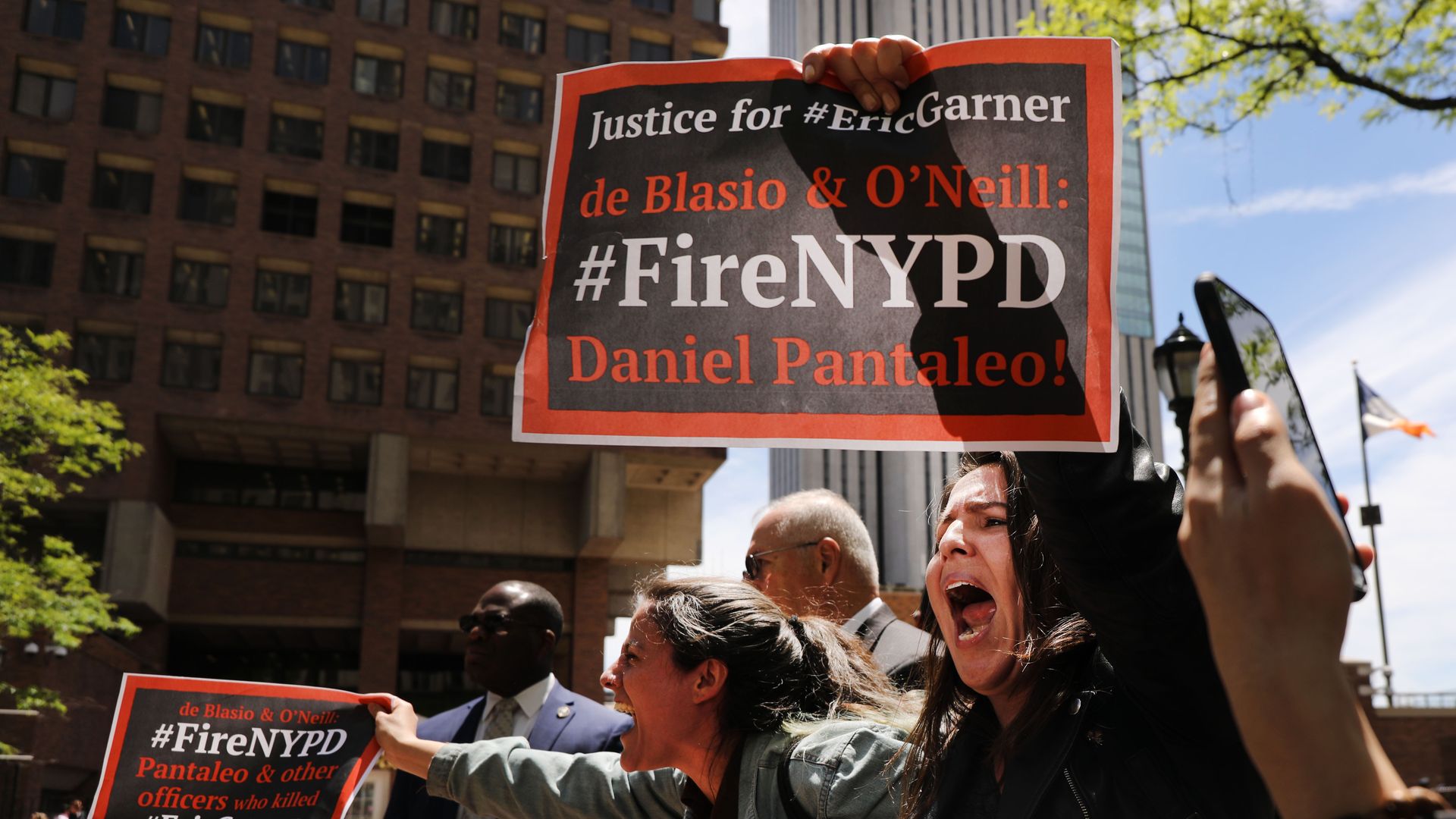 The Justice Department has ended its investigation of Daniel Pantaleo, the white NYPD officer accused in the 2014 choking death of Eric Garner, who was African American, the New York Times reports.
Why it matters: The decision ends a "yearslong inquiry into a case that sharply divided officials and prompted national protests," writes the NY Times. It also means Pantaleo will not be prosecuted. A state grand jury declined to indict him 5 years ago.
Garner yelled out "I can't breathe" 11 times during the encounter with Pantaleo, which was captured on video. It quickly became the rallying cry of protests around the country, and Garner's death became a "pivotal flash point" for the Black Lives Matter movement, the Washington Post reports.
Details: Attorney General Barr ultimately made the decision to drop the investigation against Pantaleo, even though civil rights prosecutors pushed for it, reports AP.
The Justice Department dropped the investigation because the evidence wasn't sufficient to prove Pantaleo's intent to harm Garner or violate the law, says AP.
What's next: The NYPD held a disciplinary hearing in June regarding the case. However, Commissioner James O'Neill will ultimately decide whether Pantaleo will be fired or face a lesser punishment, says NYT.
Context: Pantaleo was accused of putting a chokehold on Garner after stopping him on a Staten Island street for allegedly selling loose cigarettes, per the New York Times. Pantaleo has been on desk duty since the incident.
Go deeper: Report: Rod Rosenstein "unlikely" to charge cop in Eric Garner case
Go deeper