Report: The political left and the right feed "the new wave of anti-Semitism"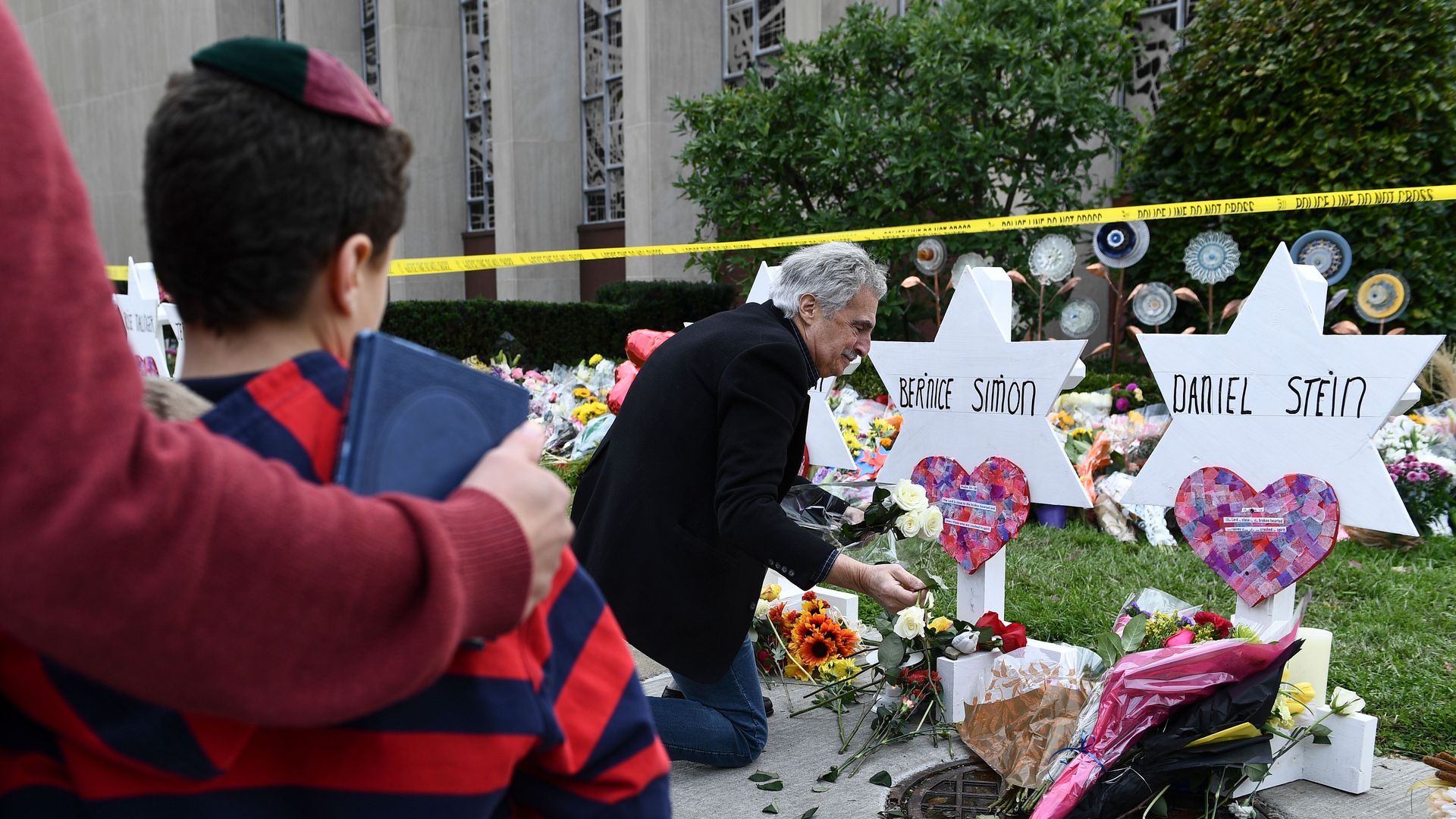 Rising bipartisan political forces in Europe and the U.S. have "revived old patterns that scapegoat Jews for society's ills," Yaroslav Trofimov writes in the Wall Street Journal.
The big picture: Jewish Americans experienced "near-historic levels of anti-Semitism" in 2018, according to the Anti-Defamation League. Meanwhile, one-third of Europeans believe that Jewish people use the Holocaust to "advance their own positions or goals," according to a 2018 CNN poll — and another third say they know little or nothing about the Holocaust.
Key highlights from the WSJ:
"In France and other Western societies, the proliferation of new political forces that challenge the established liberal order" is spurring latent-anti-Semitism.
"[U]nfiltered social media has pushed these anti-Semitic tropes, long confined to the fringes, into the mainstream of public debate."
"[O]ld and new conspiracy theories blaming the Jews have gained new traction," on issues from immigration, economic inequality and terrorism.
The bottom line: "The West's new wave of anti-Semitism, however, is increasingly coming from new quarters: from the nativist far right, with its fear of 'the other' and dreams of racial purity, and from the extreme left, which often identifies Jews with the capitalist elites it seeks to destroy and glorifies Palestinian militants."
Go deeper: The world's white supremacy problem
Go deeper