Hotel attack in Somalia leaves more than 20 dead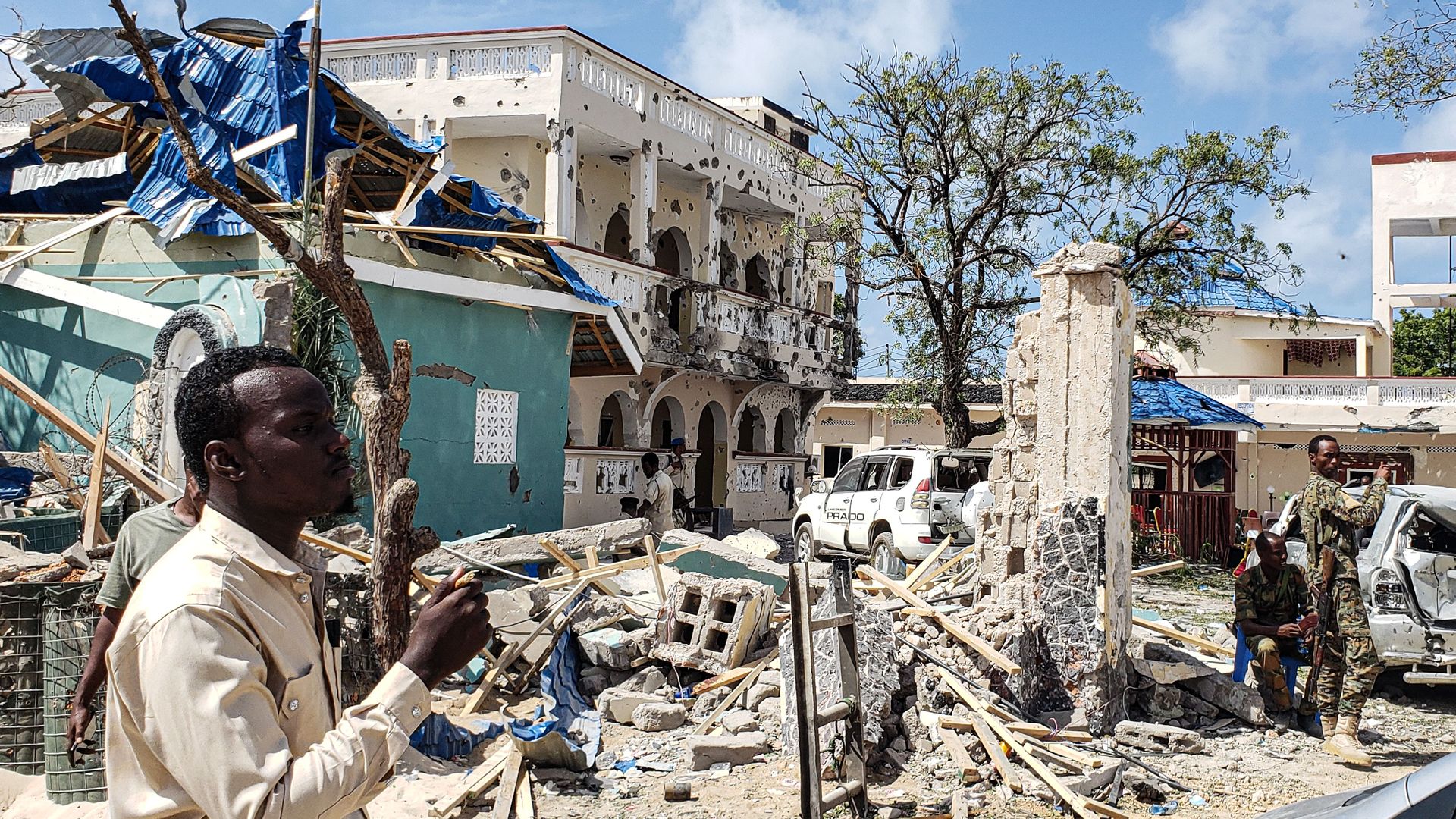 More than 25 people, including 2 Americans and at least 2 journalists, were killed in an attack on a hotel that began Friday night and lasted at least 14 hours in Kismayo, Somalia, reported BBC.
The big picture: The terror group al-Shabab has claimed responsibility for the strike that began when a suicide bomber who rammed an explosive-laden vehicle into the gates of the Asasey Hotel. Four gunmen then stormed the building, the AP reports. Al-Shabab retreated from Kismayo in 2012, a "port [that] had been a major source of revenue for the group," says Al-Jazeera.
Similar attacks are "frequent" in Somalia, but Kismayo had been relatively peaceful since al-Shabab was forced out, per BBC.
Why it matters: Regional politicians and clan leaders were meeting to discuss next year's elections when the attack began on Friday night. This is "a blow to the Somalia government's efforts to hold nationwide, one-person, one-vote elections next year," writes AP.
Details:
The attack lasted more than 14 hours and all attackers were killed, says AP.
Journalists Somali-Canadian Hodan Naleyah and Mohamed Sahal Omar were also killed, says Al-Jazeera.
More than 50 people were wounded.
Al-Shabab has ties to al-Qaeda.
Go deeper