Charlottesville ends Thomas Jefferson's birthday to highlight emancipation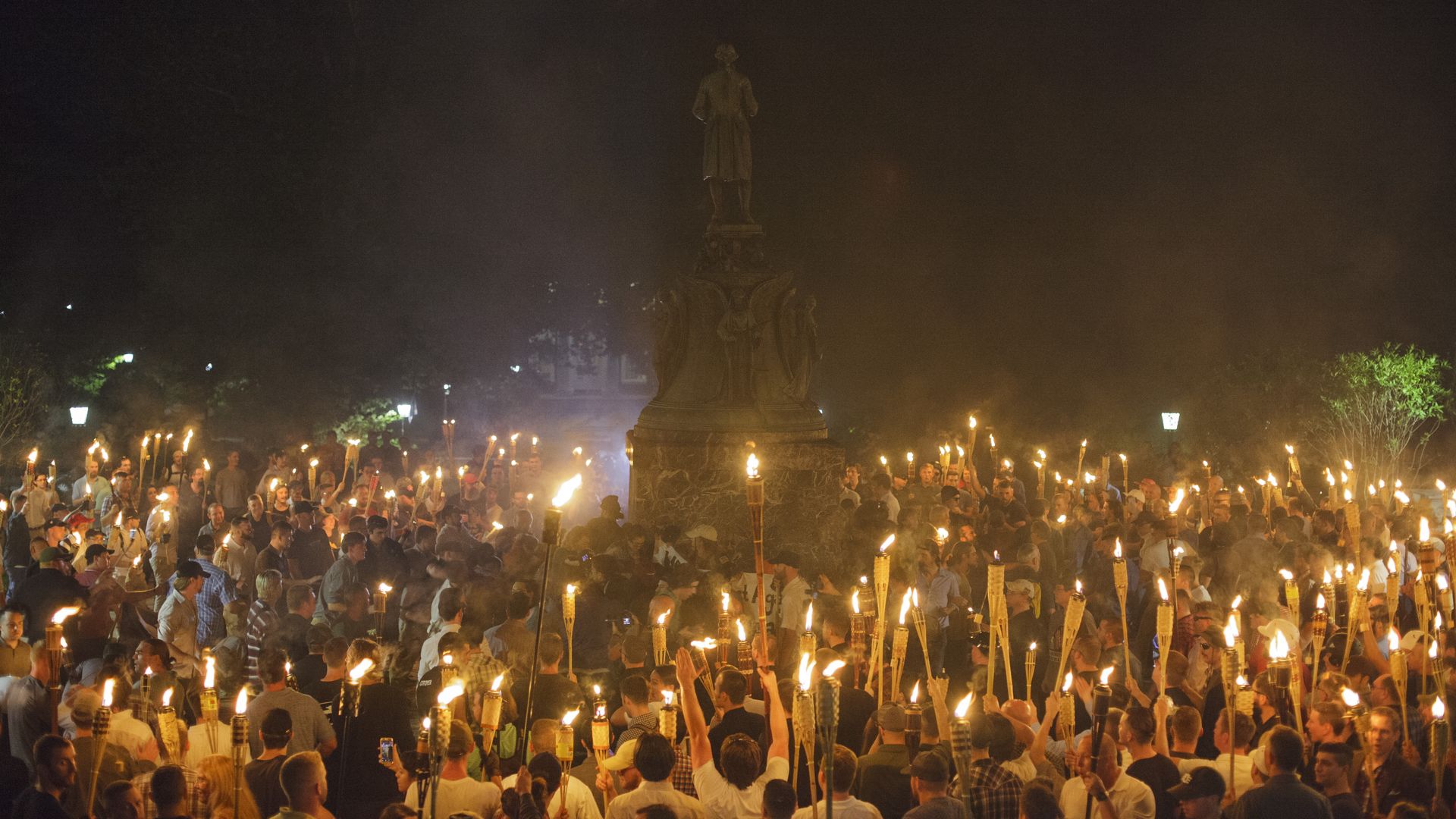 Charlottesville, Virginia will hold an annual day "recognizing the emancipation of enslaved African-Americans" instead of celebrating Thomas Jefferson's birthday, according to a decision made this week by the city council, the AP reports.
Between the lines: Jefferson's statue on the University of Virginia campus became a symbol of racial discrimination for protestors during the fatal 2017 white supremacist rally in Charlottesville.
Flashback: Demonstrators on the first day of the Charlottesville rallies converged around a statue of Thomas Jefferson — who founded the University of Virginia — and fought with counter-protestors organized around the base of the statue. Some attendees "made monkey noises at the black counterprotesters" and chanted "white lives matter," the Washington Post reports.
A month after the rally, protestors covered Jefferson's statue in black and displayed signs reading "Black Lives Matter" and "TJ is a racist and rapist," according to the BBC.
Cities around the country have been confronted with demands to take down Confederate monuments and symbols in the aftermath of Charlottesville. Jefferson was not alive during the Civil War — therefore not a Confederate — but he was a slaveowner.
Go deeper: Confederate statues removed since the last "Unite the Right" rally
Go deeper