Llama nation still thriving despite burst market bubble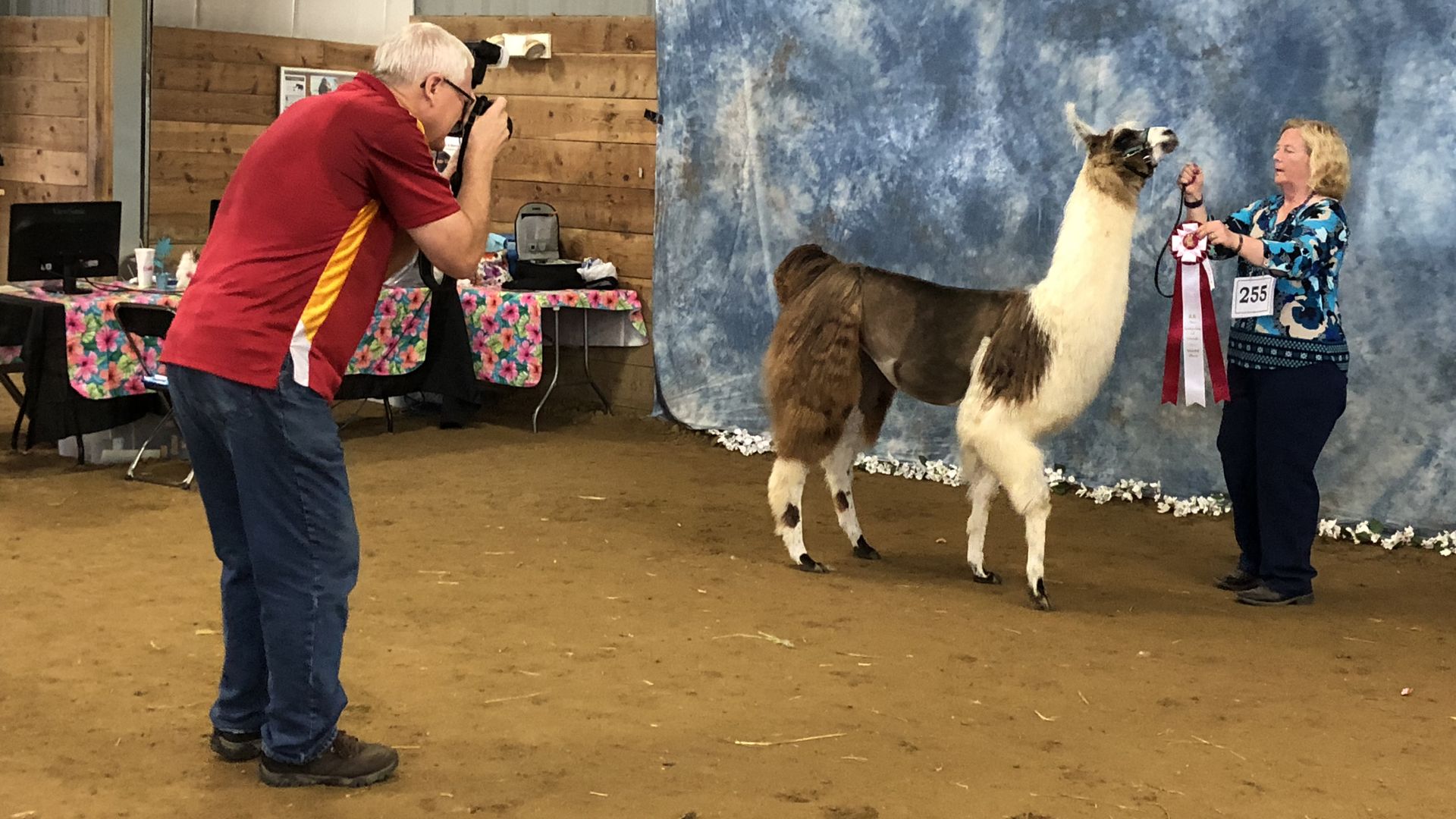 Roughly 280 llamas, plus a few alpacas, convened in Cedar Rapids, Iowa, this weekend for one of the biggest llama shows of the year — picture the Westminster Dog Show, only with camelids.
Between the lines, per Dion Rabouin: The excitement surrounding the weekend's show is evidence that while the bubbling llama market has calmed, it has not been fully extinguished.
Details: People from around the country who own herds of llamas regularly travel long distances to participate in shows like this one, sponsored by the International Lama Registry. (They spell it with one "l.")
The llamas are shampooed and groomed, then compete in obstacle courses.
They are also judged by the quality of their fleece and their conformation to breed standards.
A llama auction was also held, with one female fetching $11,000. (Males could be purchased for far less.)
One contestant, Lauren Wright, drove 1,350 miles from Sarasota, Florida, to show 1o of her animals. "They each have their own personality," she said.
Go deeper