Judge blocks Trump from using military funds to build border wall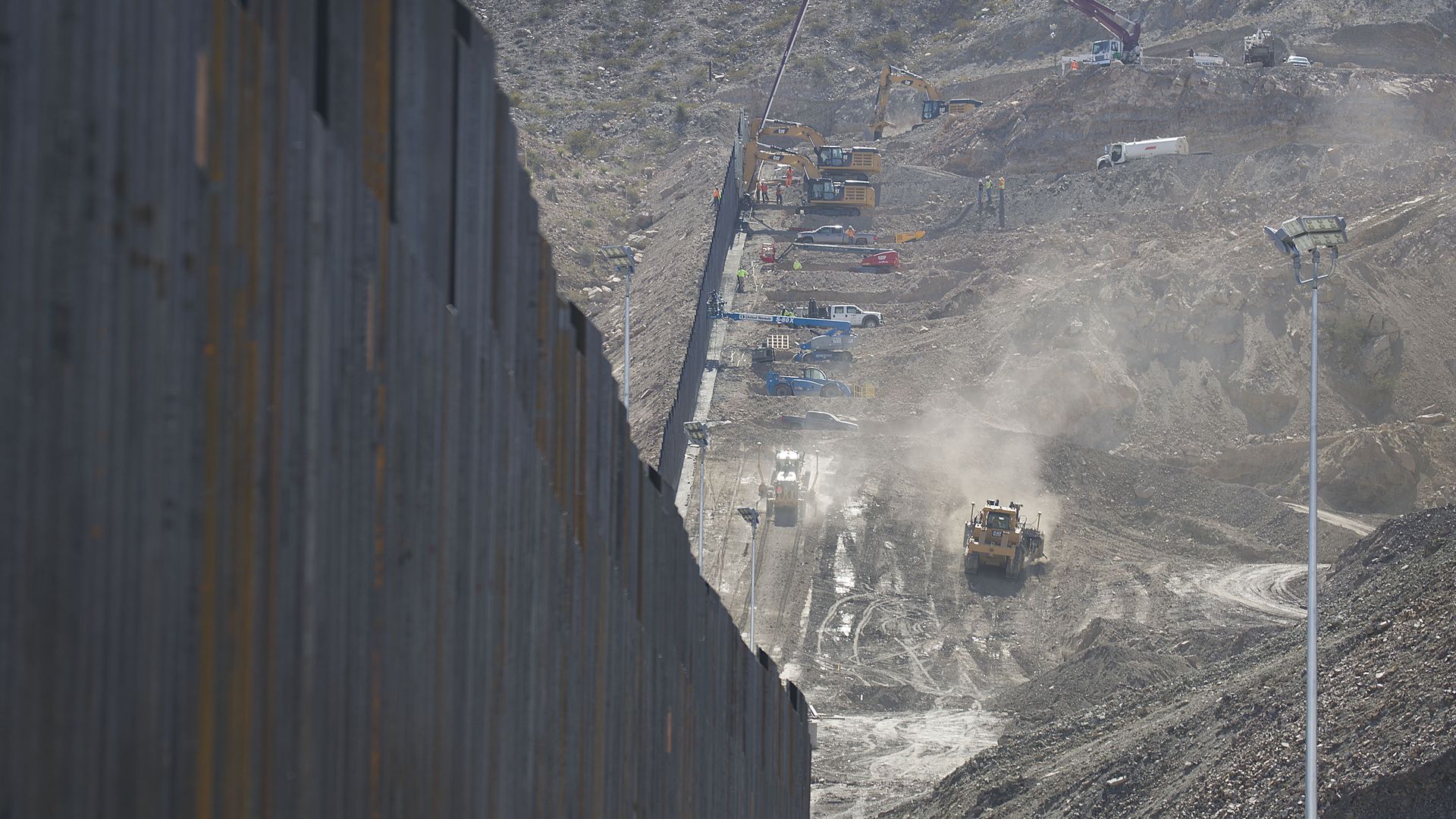 A federal judge blocked President Trump on Friday from transferring $2.5 billion secured under his national emergency declaration for segments of the southern border wall, the Washington Post reports.
Why it matters: The Trump administration won't be able to continue building parts of the border wall in California, Arizona and New Mexico until another source of funding is secured, according to AP. There are still other open cases involving money transfers for the border wall.
What they're saying: Judge Haywood S. Gilliam says the transfer of funds is unconstitutional because Congress already approved $1.375 billion for the project, and the transfer is not based on any "unforeseen military requirements." Trump has been campaigning for the border wall since 2015.
What's next: Trump said of the decision Saturday from the G-20 summit in Japan, "We're immediately appealing it and we think we'll win the appeal," per AP. Meanwhile, the U.S. 9th Circuit Court of Appeals is expected to decide on the same issue next week.
Read the court ruling:
Go deeper: Trump declares national emergency to access $3.6B for border wall
Go deeper