House Ethics Committee to probe Matt Gaetz for Michael Cohen tweet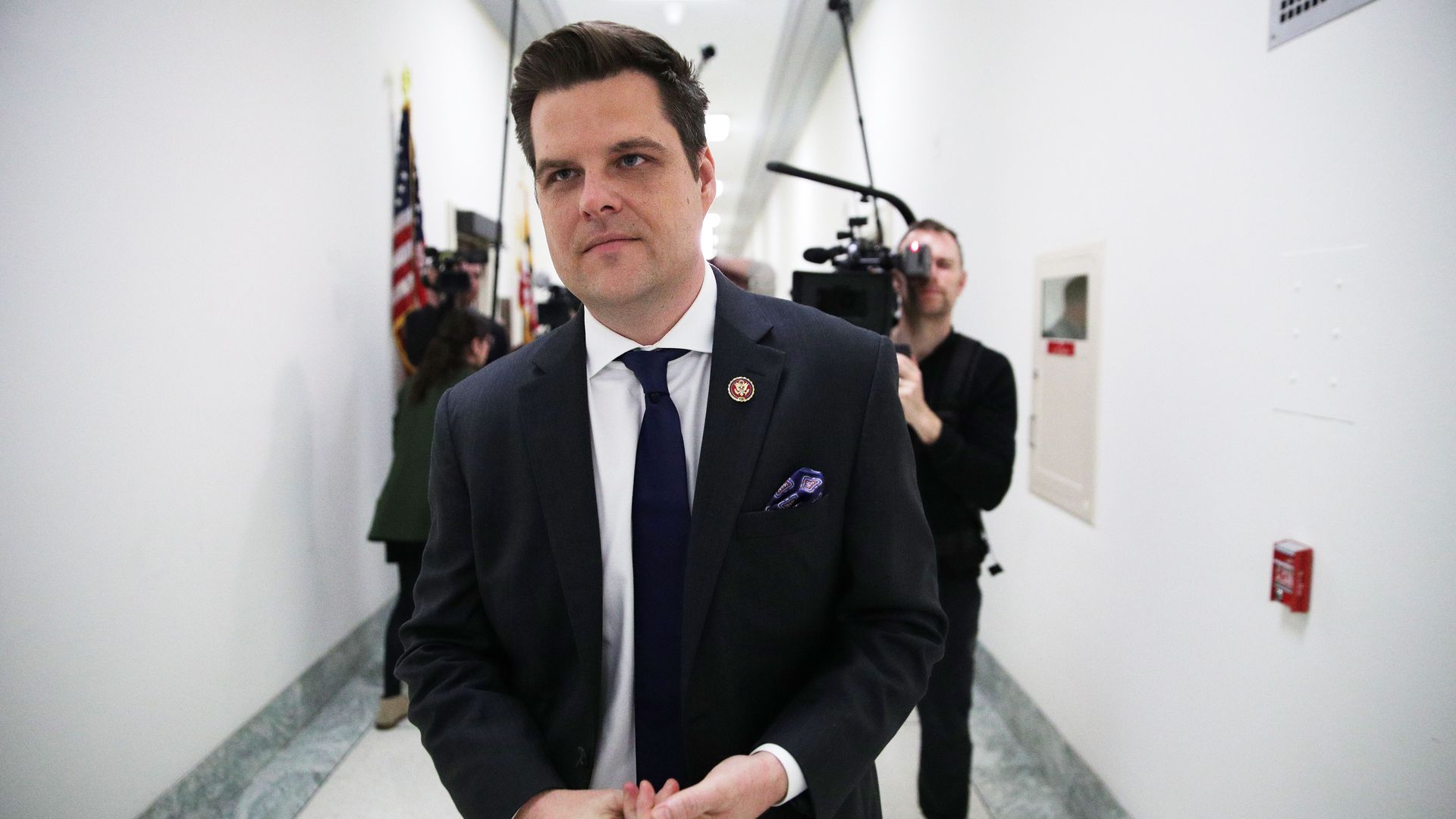 The House Ethics Committee announced Friday that it established a subcommittee and opened an investigation into Rep. Matt Gaetz (R-Fla.) for complaints that he "sought to threaten, intimidate, harass or improperly influence" President Trump's former attorney and fixer Michael Cohen.
Catch up quick: In late February, Gaetz tweeted baseless details about Cohen's personal life, just 1 day before Cohen's congressional testimony. Gaetz quickly deleted the tweet in question, apologized and defended himself.
Friday's statement indicated that Gaetz refused an interview request to discuss the incident. The Ethics Committee did clarify the investigation does not inherently imply that "any violation has occurred."
Read the Ethic's Committee's statement:
Go deeper: Florida Bar advances investigation into GOP Rep. Matt Gaetz for Michael Cohen tweet
Go deeper