Supreme Court: Partisan gerrymandering "beyond the reach" of federal courts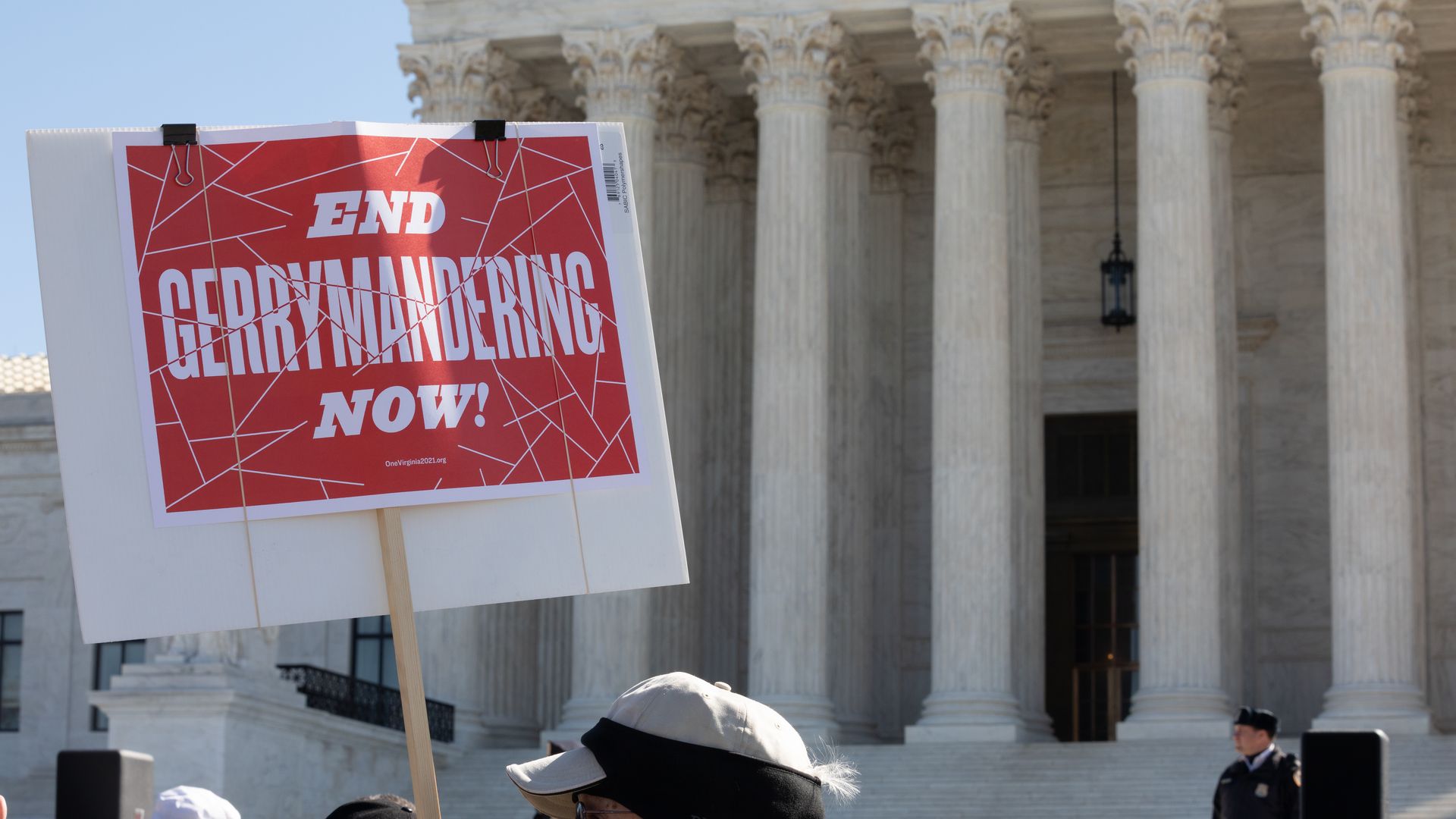 In a 5-4 ruling, the Supreme Court said that cases about partisan gerrymandering are "beyond the reach of the federal courts" — a blow to voting-rights activists and Democrats.
Why it matters: Today's ruling is a green light for gerrymandering to get even more aggressive. That will make it harder for minority parties to retake the reins of power — even in wave elections.
Details: The court was considering two specific instances of gerrymandering: A district in Maryland whose boundaries benefit Democrats, and North Carolina's legislative map, which was designed explicitly to help Republicans retain power.
"I think electing Republicans is better than electing Democrats. So I drew this map to help foster what I think is better for the country," the architect of North Carolina's 2016 redistricting process said at the time.
The big picture: Chief Justice John Roberts, who wrote the majority opinion, didn't just say that those two specific instances of gerrymandering can stand. He said the federal courts will never draw a line to declare that any partisan gerrymander went too far.
How to draw legislative districts is a political question, Roberts said, and it's not the courts' place to decide "how much partisan dominance is too much."
States can answer that question for themselves, he said, by establishing nonpartisan redistricting commissions or changing their criteria.
The other side: "The politicians who benefit from partisan gerrymandering are unlikely to change partisan gerrymandering. And because those politicians maintain themselves in office through partisan gerrymandering, the chances for legislative reform are slight," Justice Elena Kagan wrote in a dissent joined by the other three liberal justices.
Kagan also warned that gerrymandering will keep getting more extreme as the technology behind it advances, citing the advanced computer modeling that helped produce North Carolina's GOP-advantaged map.
Go deeper: Supreme Court freezes citizenship question for 2020 Census
Go deeper