Fed chairman talks up importance of apolitical Fed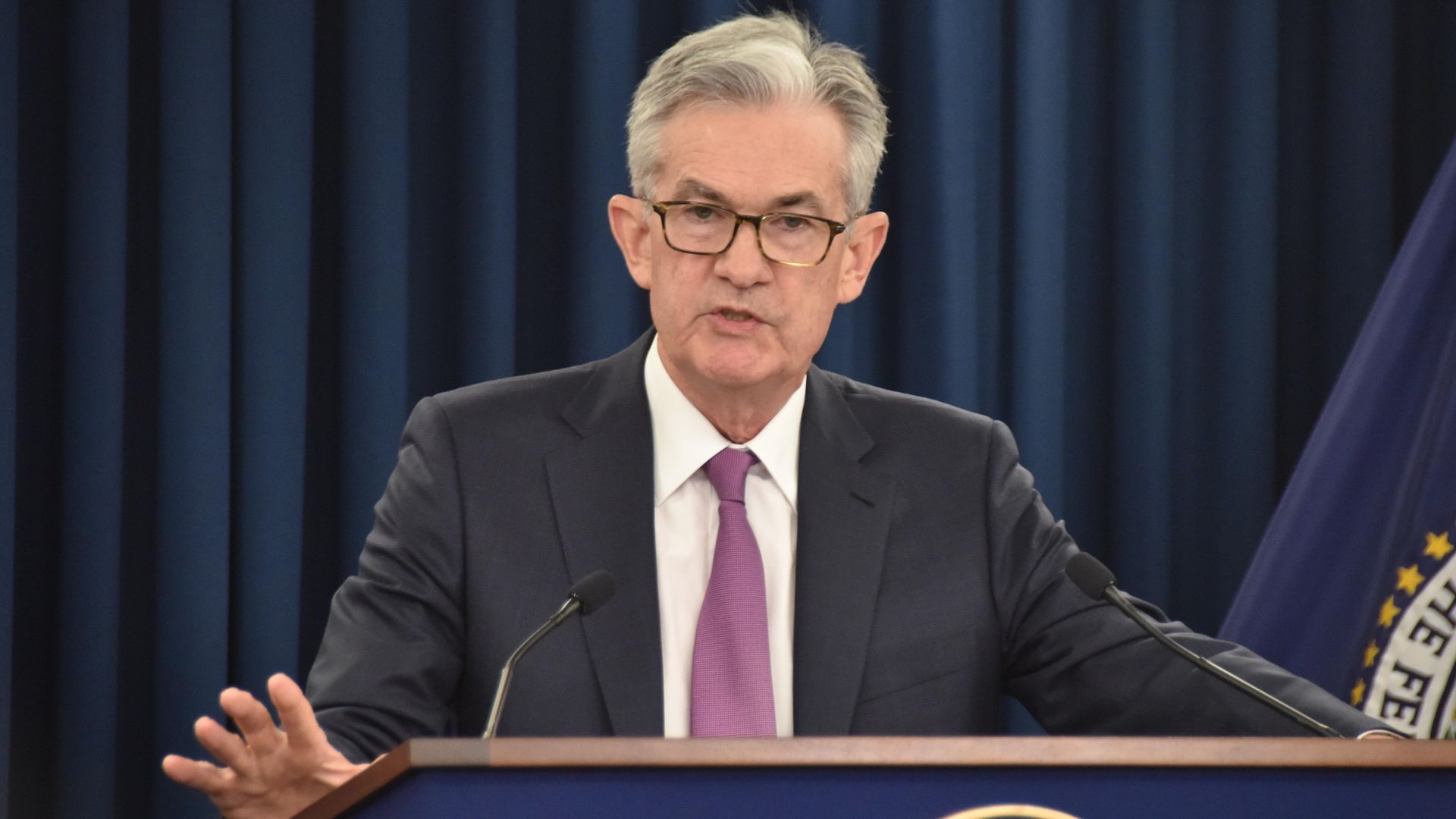 Federal Reserve chairman Jerome Powell laid out the importance of the Fed's political independence during a speech at the Council on Foreign Relations in New York on Tuesday, saying the central bank is "insulated from short-term political pressures." It was one of his most direct acknowledgements of President Trump's criticisms.
"Congress chose to insulate the Fed this way because it had seen the damage that often arises when policy bends to short-term political interests. Central banks in major democracies around the world have similar independence."
— Jerome Powell
Why it matters: Despite consistent criticism by Trump, who has exhorted the Fed to stop raising interest rates — and, lately, to cut them — Powell has largely deflected questions about the series of attacks from the White House. In his speech, Powell said the Fed was "grappling with" whether or not the economic uncertainty in recent weeks will "call for additional policy accommodations," i.e. a lowering of interest rates.
The backdrop: Powell's comments come days after the Fed's notable shift from keeping monetary policy on hold — that is, not raising interest rates — to suggesting it might approve a rate cut as soon as next month, citing the possibility of a more intense U.S.-China trade war as a factor stoking economic uncertainty.
Inflation has been below the Fed's 2% target, strengthening the case for a potential rate cut. Powell, who last month played down low inflation as "transitory," said Tuesday that the inflation undershoot "looks like it may be more persistent than we had hoped."
Powell also acknowledged the risk involved in cutting rates imminently, since such a move would leave the Fed with less flexibility in a severe economic downturn.
The same problem haunts other central banks around the world, including the Bank of Japan and the European Central Bank.
In the meantime, the U.S. stock market is trading near record highs on the prospects of a rate cut as soon as the Fed's next meeting in July.
"Sometimes financial markets can be quite prescient about evolving risks," Powell said. "Other times they can be excessively optimistic" and can "ignore risks."
Powell said the Fed has to use some "judgement" in looking at "financial market developments over time to decide what to react to."
What they're saying: "Until about six months ago, the Federal Reserve was confidently embarked on a path of monetary policy normalization," or moving interest rates back to pre-crisis levels, notes Mohamed El-Erian, chief economic adviser at Allianz. By contrast, the Fed has now turned its focus to "sustaining the economic expansion," which Powell has acknowledged several times in recent weeks.
Bottom line: Facing pressure from markets and Trump, it's unclear whether the Fed thinks that those two things can happen at the same time.
The Fed "may have normalized all it could for this cycle," Tracie McMillion, head of Global Asset Allocation at Wells Fargo Investment Institute, tells Axios. "If we get a significant amount of good news over the next few months, then the Fed may be able to resume its path to normalization."
Go deeper:
Go deeper