What we're driving: Volkswagen e-Golf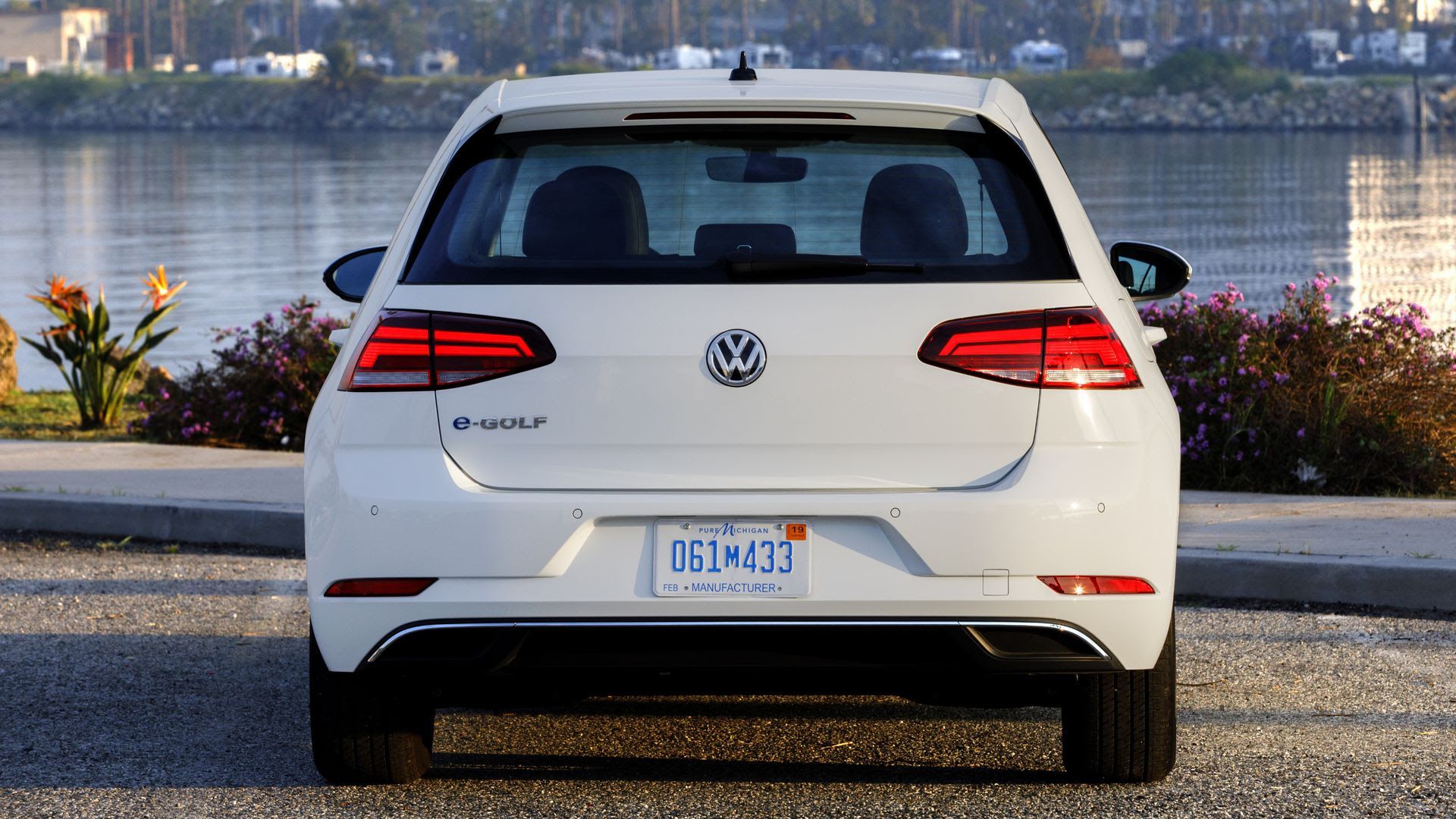 I'm driving the Volkswagen e-Golf, and perhaps just for sentimental reasons, since it's about to become obsolete.
The big picture: The e-Golf will go away once a wave of new electric models from VW hits, starting next year. VW plans 70 electric vehicles across all its brands by 2028 — a total of 22 million EVs worldwide. It's the automaker's way of finally putting the past behind it after a devastating diesel emissions cheating scandal.
The e-Golf is no Tesla, with a range of just 125 miles, half that of a Tesla Model 3. But neither does it carry the Model 3's $41,000–$61,000 price tag.
The e-Golf starts at $31,895. The SEL Premium model I'm driving is $39,790.
Driver-assistance features come standard on higher-priced trims; optional on others. These include VW's Front Assist system combining forward collision warning, automatic emergency braking and pedestrian monitoring, plus lane-keeping assistance and adaptive cruise control.
More important, it's a hoot to drive. Put an electric powertrain in one of the world's most popular hatchbacks and there's just more to love. It's a great city car, but because of its range limitations, I wouldn't recommend it for a road trip.
The bottom line: The eGolf is an appetizer for what's to come from VW.
Go deeper: See what else Joann has been driving
Go deeper