Fed opens the door to potential rate cuts later this year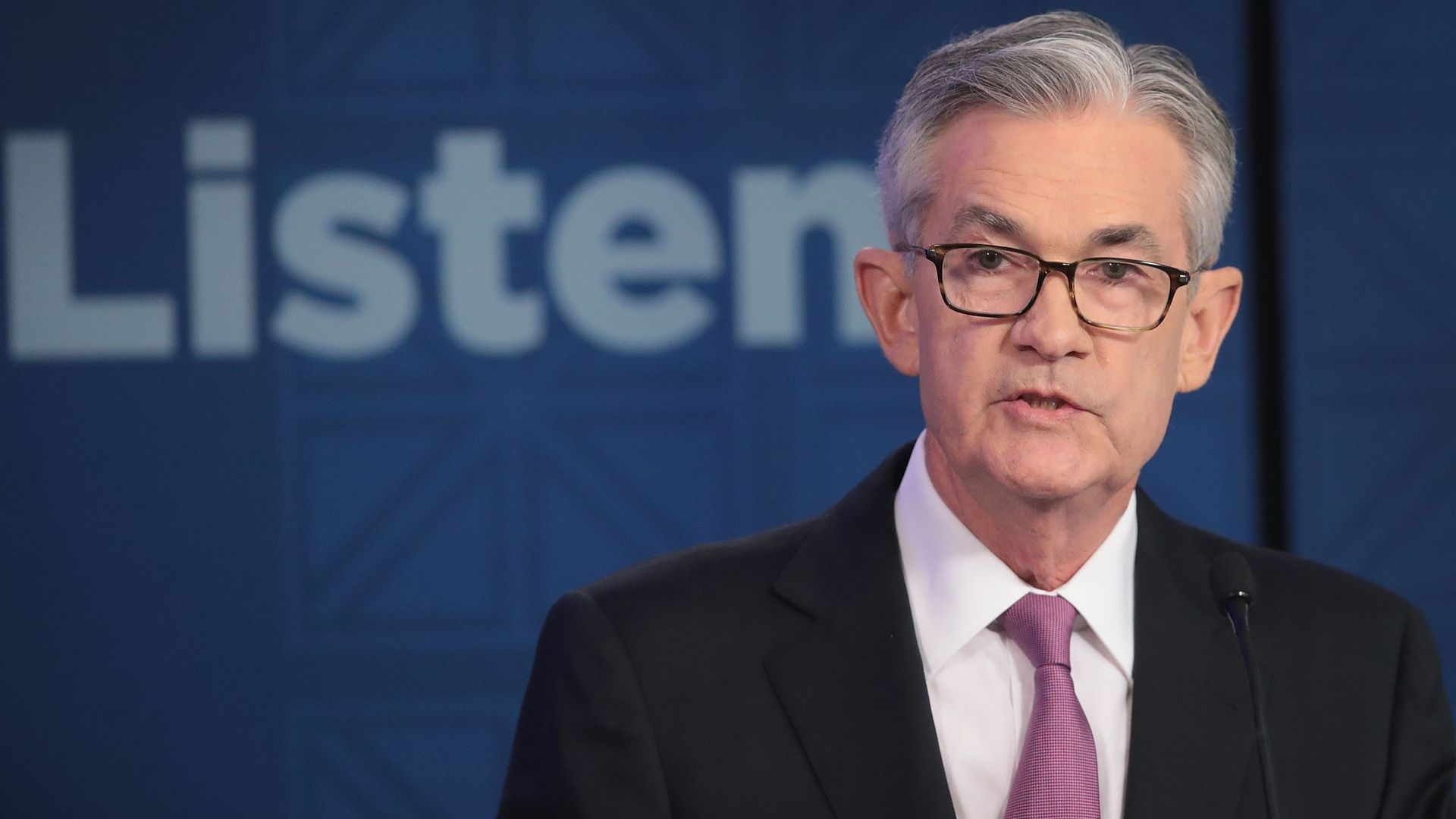 The Federal Reserve kept interest rates on hold on Wednesday, but signaled that rate cuts could be coming down the road. It removed the key word "patient" from its policy statement, while noting that "uncertainties" about its previously rosy economic outlook have increased.
Why it matters: This marks a significant shift in tone for the central bank. Fed Chairman Jerome Powell is facing pressure with roaring markets pricing in a number of rate cuts before the end of the year and an economy that's thought to be on shaky ground. In the meantime, President Trump has been trying to strong-arm the Fed to put the U.S. on a "level playing field" by lowering interest rates.
Details: Powell told reporters at a press conference that a number of "crosscurrents" — including heightened trade tensions between the U.S. and China — have re-emerged since the Fed's last meeting, raising concerns about the global economy. Still, the Fed's median target for GDP growth in 2019 remained at 2.1%, while GDP growth next year was upgraded to 2.0% from 1.9%. In the meantime, the Fed pretty dramatically scaled back its expectations for inflation this year.
Powell said that the Fed would not "overreact" to a single data point (i.e. the weak jobs growth last month).
Of note: This is the first rate decision in Powell's term that wasn't unanimous. The dissenter was St. Louis Fed president James Bullard, who said the Fed should have cut rates by 25 basis points.
Powell didn't directly acknowledge Trump's recent Fed attacks, including recent reports that Trump looked into the legality of "demoting" Powell.
What Powell did say: "I think the law is clear that I have a four year term, and I fully intend to serve it."
The bottom line: "The Fed appears to be focused on walking a fine line, attempting to provide reassurance that the economy remains on track, while still opening the door even further to the potential for rate cuts in the coming months with the goal of extending the current [economic] expansion," Jim Baird, chief investment officer at Plante Moran, an investment firm, wrote in a note to clients.
Go deeper