Air quality worsens during Trump presidency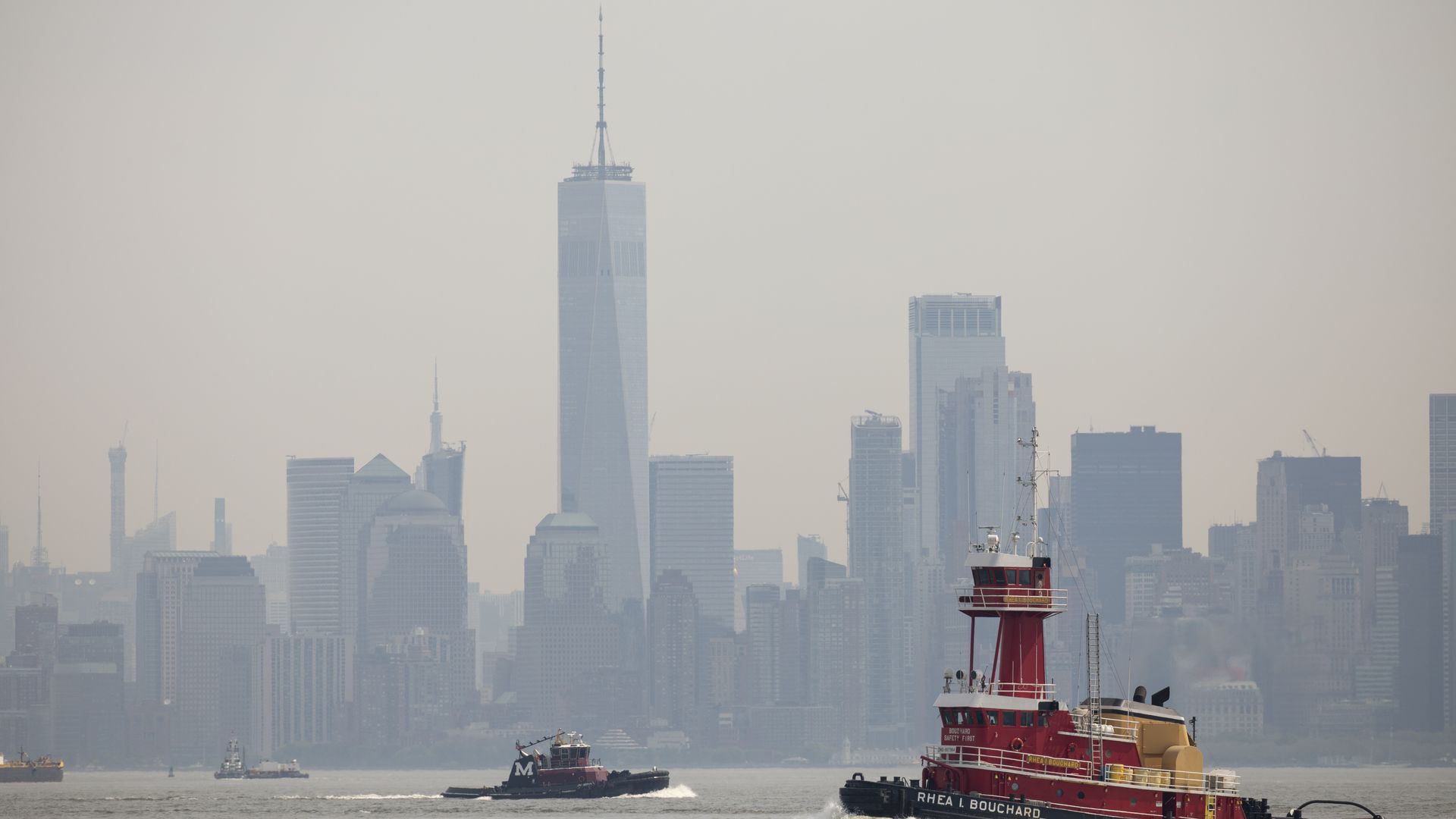 Air quality in the U.S. has declined over the past 2 years since President Trump took office, reports AP.
The big picture: The EPA is expected to issue emissions regulations for coal-fired power plants on Wednesday that are more modest than an Obama-era rule that never took effect — the latest Trump administration move to loosen environmental rules. Trump previously said the U.S. has "the cleanest air in the world," and touted that it has improved throughout his presidency. Wildfires contribute to poor air quality, and the West Coast has seen 2 major seasons in 2017 and 2018, AP found.
By the numbers: There have been 15% more days with unhealthy air in the U.S. during the past 2 years than there were on average from 2013 to 2016.
532 metro areas reported a combined 4,134 days of poor air quality last year.
There were 140 instances accounted for in 2017 and 2018 when cities reached the 2 lowest categories of "very unhealthy" and "hazardous," per AP.
Nearly 100,000 people die annually because of bad air quality.
But, but, but: Per AP: "Scientists say that it is too early to see the effects of changes in environmental policy of the Trump administration."
However, the story notes that scientists believe that Trump's moves to weaken environmental regulations and ease enforcement could transform "what has so far been a modest, two-year backslide into a dangerous trend."
Meanwhile, despite the most recent decline in air quality, there are fewer poor days presently than there were in the early 2000s, 1990s and 1980s.
Go deeper