Charitable giving declined in 2018 thanks in part to the GOP tax overhaul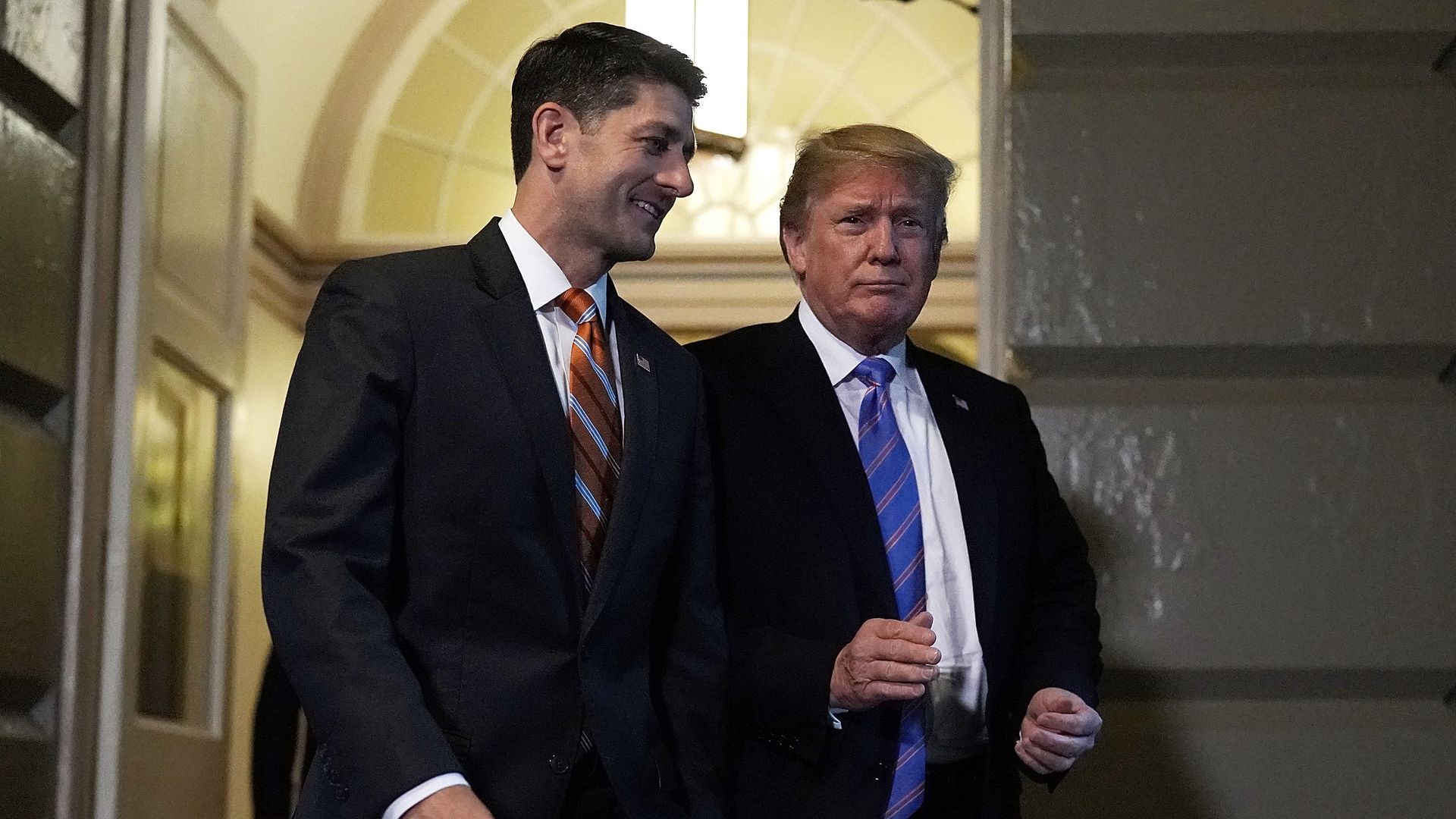 Charitable donations in the U.S. dropped an inflation-adjusted 1.7% to $427.7 billion in 2018, the first overall drop since the Great Recession, according to Giving USA's annual report.
The big picture: Giving by individuals dropped an inflation-adjusted 3.4% to $292 billion as a result of changes in the federal tax law and a dip in the stock market late last year, despite an overall strong economy, the Wall Street Journal reports. Giving by individual Americans had previously grown for four straight years by at least 2.4%. In 2017, U.S. giving exceeded $400 billion for the first time.
The new GOP tax law increased the standard deduction and thereby reduced the number of Americans who could benefit by itemizing their deductions — thus diminishing the "direct federal incentive" to donate to charity, according to the Journal.
The number of households expected to use the deduction dropped from 37 million to 16 million after the tax rewrite, according to the Tax Policy Center
"Households earning more than $1 million per year nearly always itemize," Axios' Felix Salmon wrote in November. "They accounted for 30% of itemized charitable donations in 2015; expect that number to rise even further."
The bottom line: "Donations tend to rise when the economy and stock market are strong and when natural disasters occur," which wasn't the case this year, WSJ's Richard Rubin writes.
Go deeper: National deficit grew 20% last year, partially due to Trump tax cuts
Go deeper