Puerto Rico's debt gets a big haircut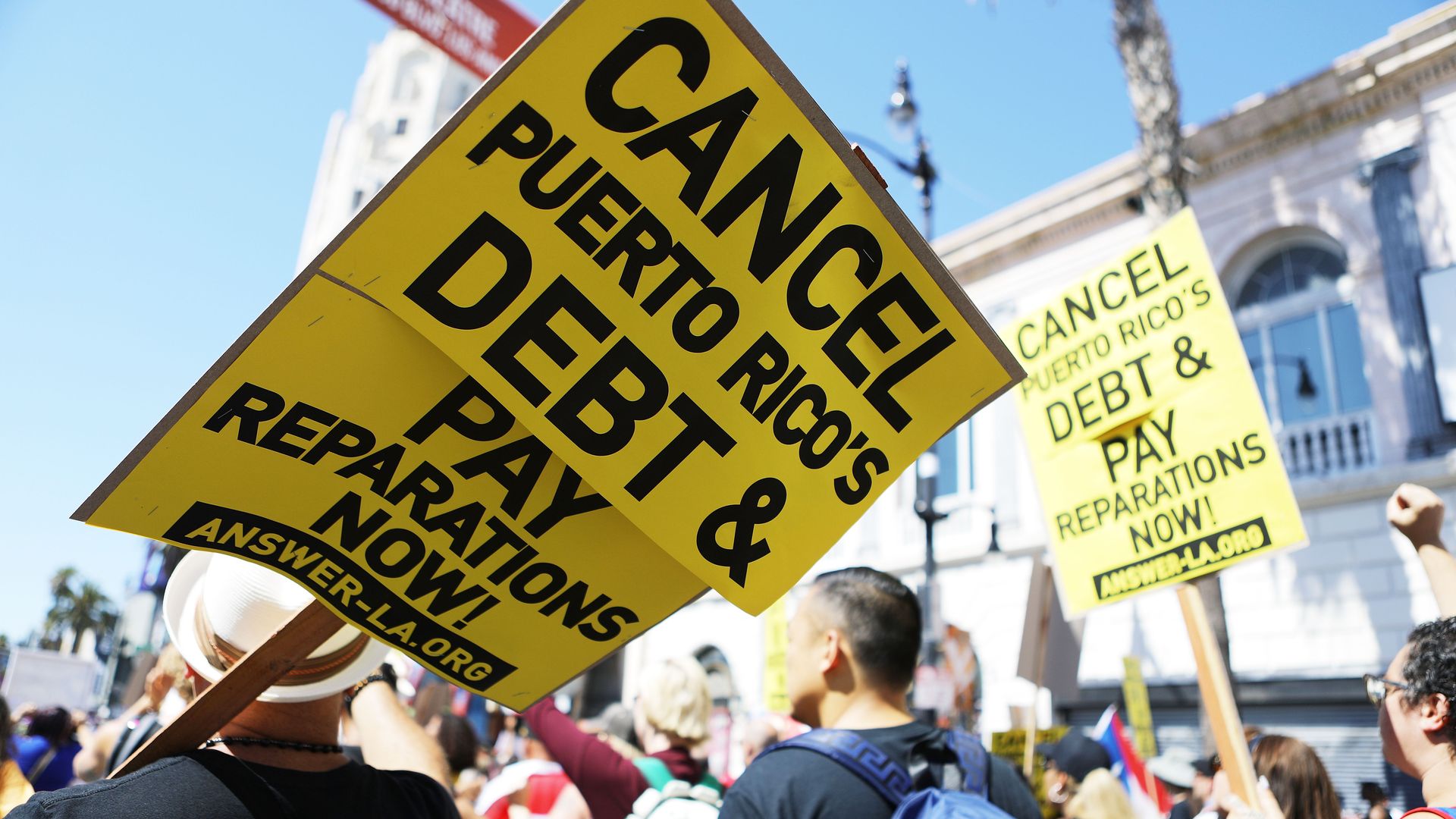 Puerto Rico reached an agreement with bondholders on restructuring around $35 billion of its debt, which accounts for close to 50% of the bankrupt island's total.
Details: The agreement calls for forgiveness of more than 60% for all $35 billion, a 36% haircut on pre-2012 general obligation or "GO" bonds and a 27% haircut on public authority bonds that carry a constitutional payment guarantee.
The plan would reduce Puerto Rico's related bonds outstanding to less than $12 billion, according to an announcement from the Financial Oversight and Management Board for Puerto Rico.
"The agreement is an important element of a plan of adjustment that would allow Puerto Rico to emerge from bankruptcy early next year," the announcement said. "The Oversight Board expects to file that plan of adjustment for the Commonwealth within the next 30 days."
But, but, but: Puerto Rican Gov. Ricardo Rosselló's top finance adviser, Christian Sobrino, tells the Wall Street Journal that the government doesn't support the proposal because it's based on a fiscal plan that cuts pension benefits.
Go deeper: Puerto Rico's unlikely financial bounceback
Go deeper