Dispatches from Silicon Valley's real estate market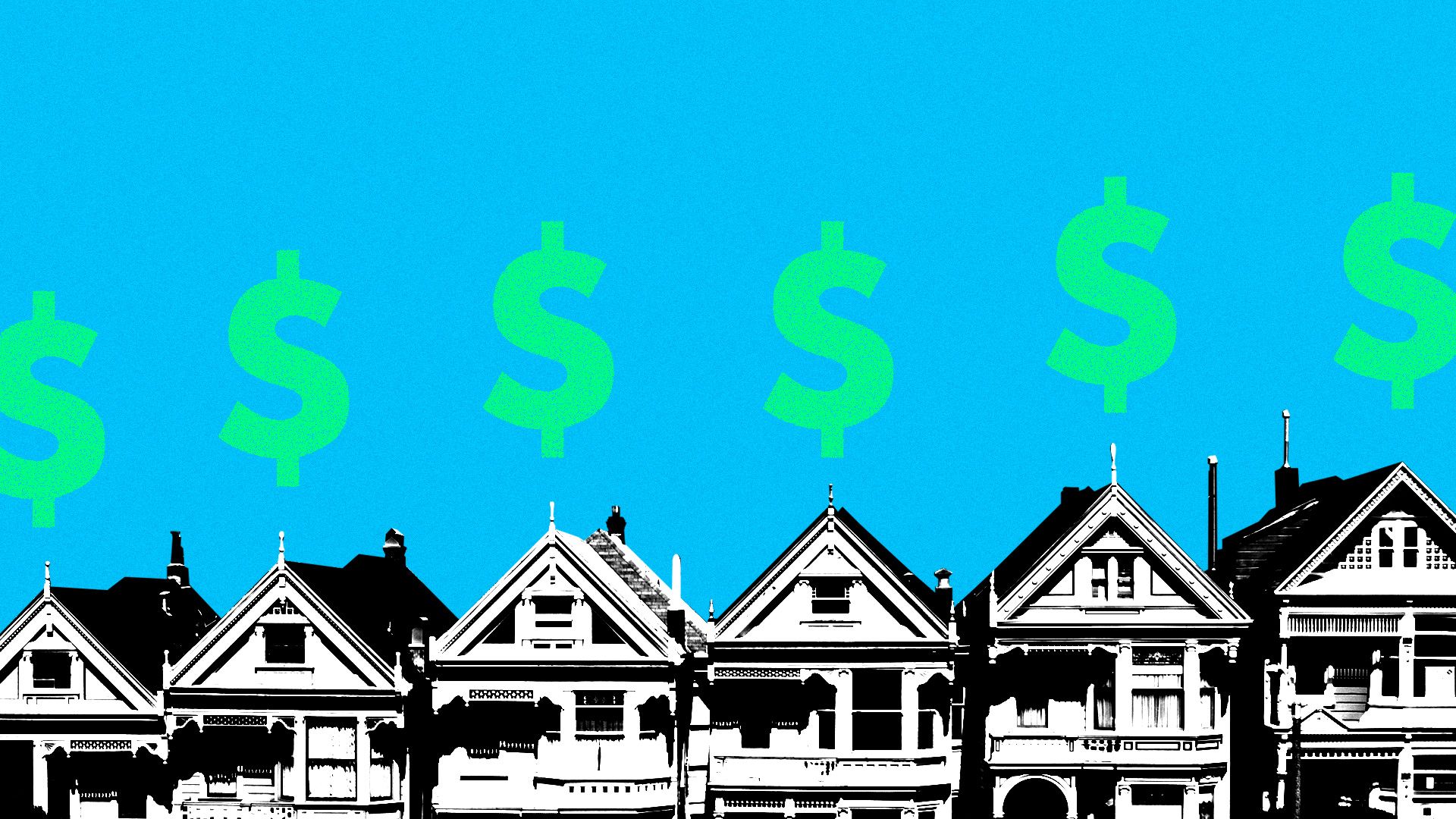 Bay Area real estate has become so expensive that even engineers making six figures struggle to buy a home. Naturally, a cottage industry of startups has cropped up to offer solutions to the, er, cottage problem.
Driving the news: ZeroDown, the latest in this category, says it's helping its customers compete against even richer homebuyers. It makes an all-cash offer on their behalf and then allows them to build up a down payment for up to five years after that. Of course, the price of the home is steadily increasing the whole time.
Behind the scenes: Say you want to purchase a $1 million home. ZeroDown's real estate fund will buy it, and agree to sell it back to you for $1.3 million in 5 years' time. You pay $6,700 a month, which is an 8% rental yield. You also pay $10,000 up-front.
After 5 years, you will have paid $402,000. ZeroDown will then pay you $90,000 in cash if you opt not to buy, or $182,000 towards a downpayment at a purchase price of $1.3 million, which is $300,000 more than the real estate fund paid initially.
Should ZeroDown fail, its co-founder and CEO Abhijeet Dwivedi assures Axios that its real estate fund will live on and that customer contracts will honored.
By the numbers: ZeroDown has raised $30 million in venture capital.
Go deeper