Bird acquires rival e-scooter company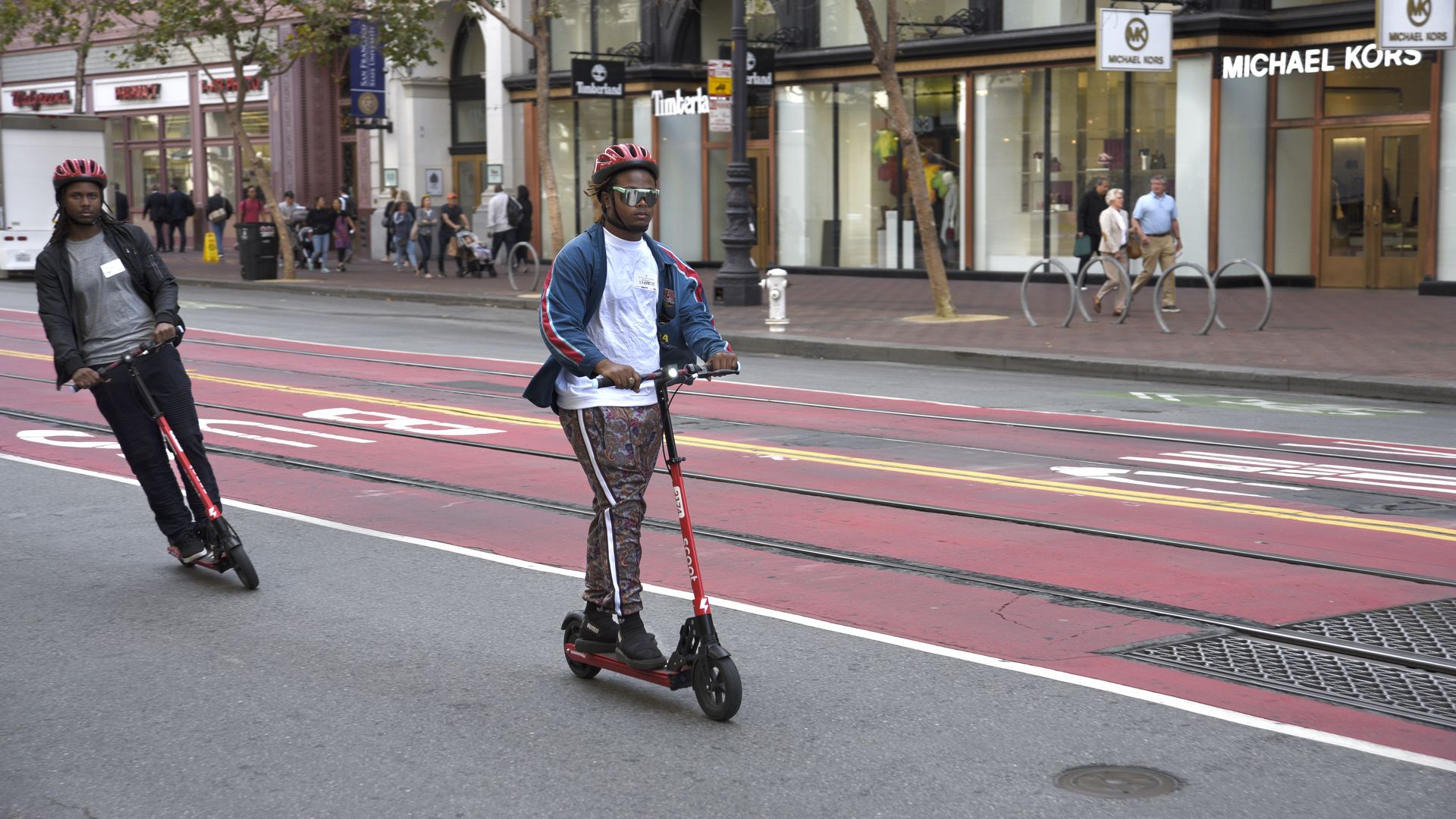 Bird on Wednesday said that it has acquired Scoot, which provides on-demand rentals of mopeds, scooters and bikes. Terms weren't disclosed.
Why it matters: This may get Bird access to the San Francisco market, where Scoot has an operating permit but Bird doesn't.
Scoot will able to continue operating in San Francisco post-acquisition. "We approved the continued use of the permit based on a review of the request and on their assurances to meet the goals of Scooter Share Pilot," an SFMTA spokesman said in a statement to Axios. "These efforts include the promotion of safety as a top priority and improving equity to ensure underrepresented communities can actively participate in the program."
More about Scoot: The company was founded in 2011 and spent its first several years focused on moped rentals in San Francisco. Last year, it expanded to Barcelona, and added bicycles before getting into the small motorized scooters. To date, it has raised about $47 million in venture capital and was last valued at $71.5 million, according to PitchBook.
The bottom line: It was only a matter of time before the scooter rental market began to consolidate.
Editor's note: The story has been updated with comment from the San Francisco transportation agency regarding Scoot's scooter permit.
Go deeper