The war on drugs anchors prison profits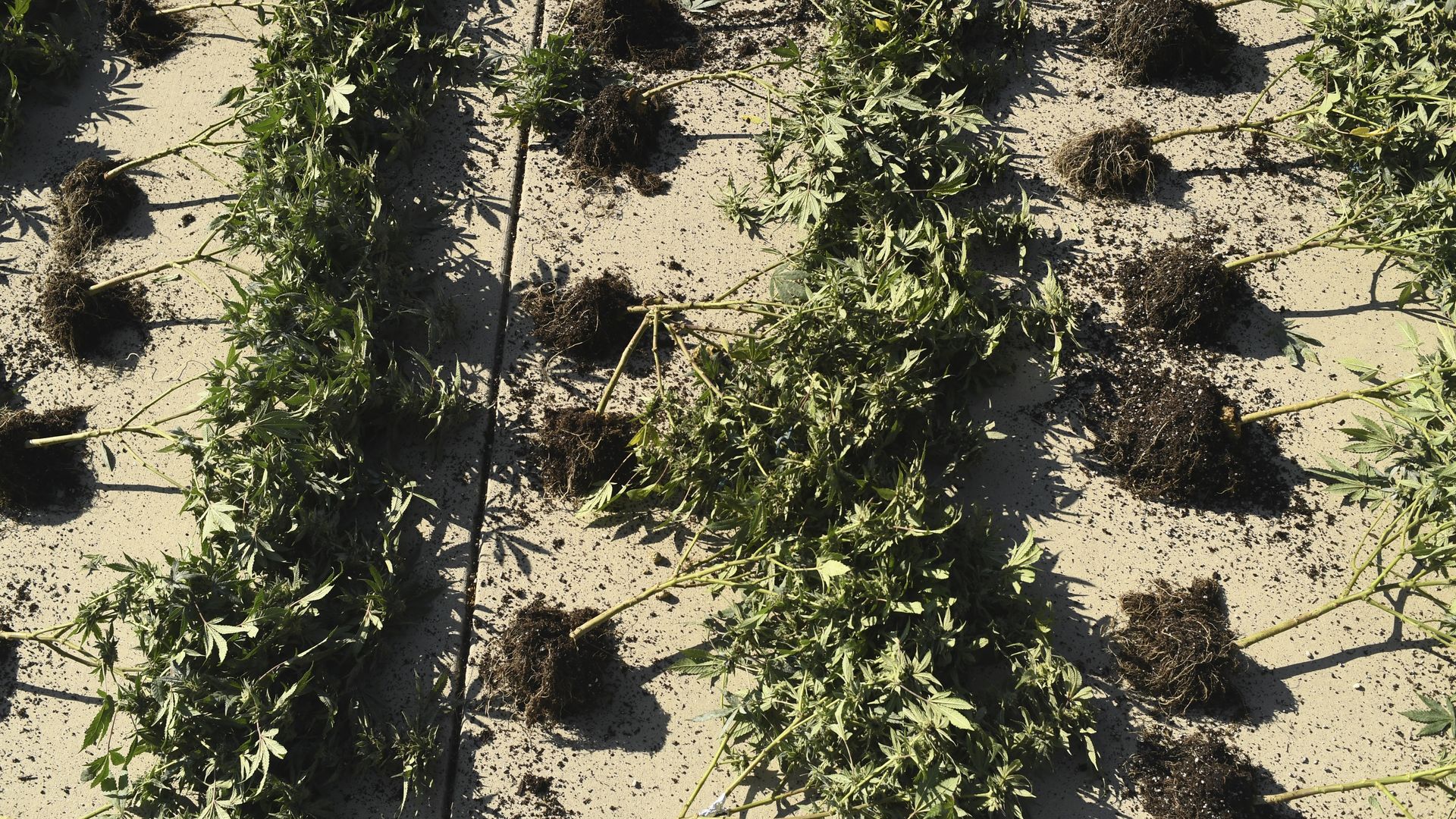 For-profit prison companies boomed alongside the war on drugs, which led to a 171% increase in drug arrests between 1980 and 2016.
By the numbers: About 1.6 million people were arrested on drug-related charges in 2017, roughly 85% of which were possession-related.
The backdrop:
Fast-forward: The approach to illicit drug use is shifting from criminal punishment to addiction treatment — largely due to the opioid crisis, which has disproportionately impacted white Americans.
What's next: The path to decriminalization might eventually shift to legalization. Marijuana is legal in 10 states and Washington, D.C., Denver and Oakland have even decriminalized mushrooms.
Go deeper:
Go deeper