American defense firm authorized to build bomb parts in Saudi Arabia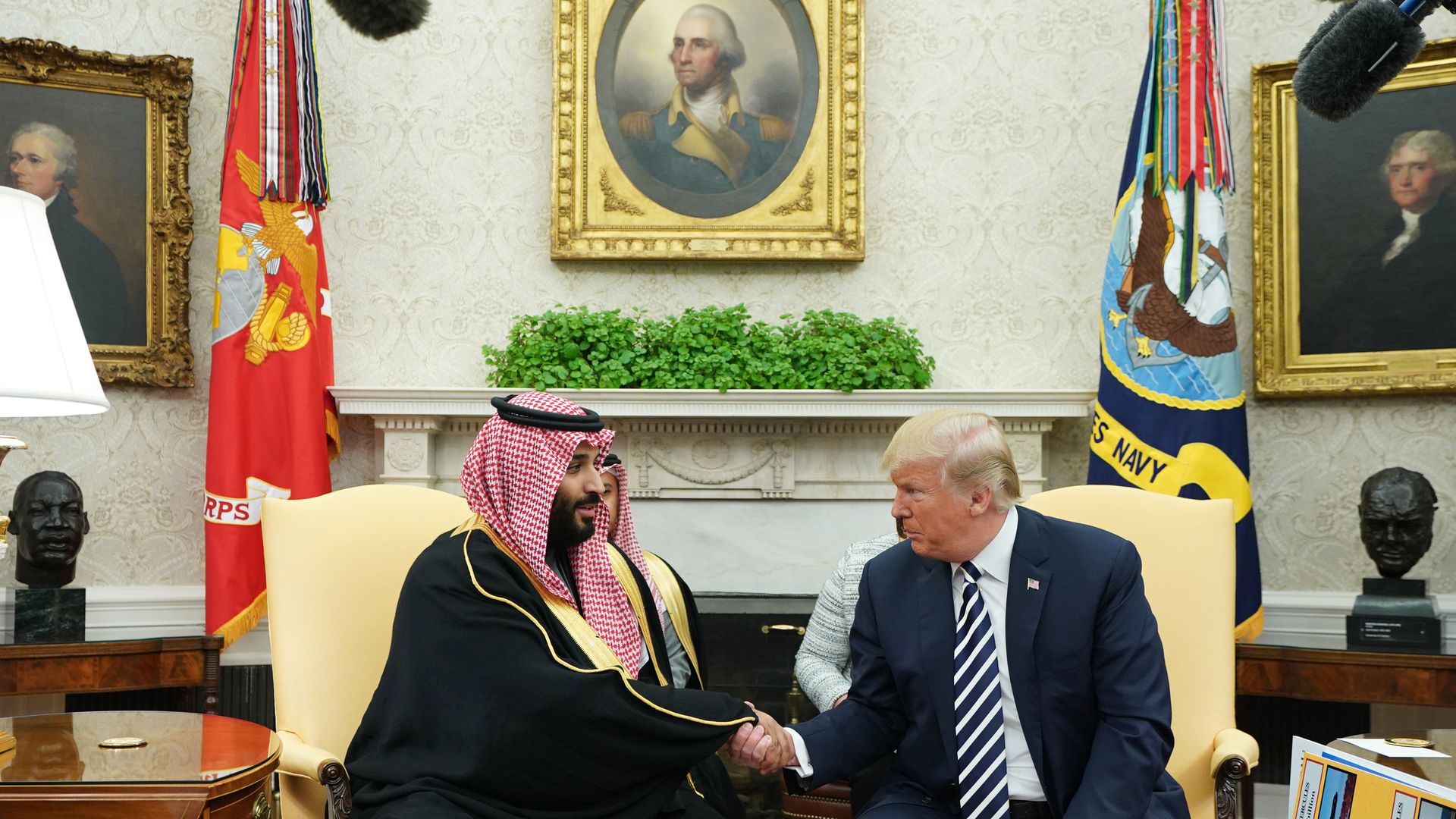 An emergency authorization in May from the Trump administration allowed the American defense firm Raytheon Company to work with Saudi Arabia to "build high-tech bomb parts" in the country, the New York Times reports.
Why it matters: Human rights groups have reported the use of these precision-guided bombs in airstrikes on civilians. Raytheon is now prepared to ship at least 120,000 precision-guided bombs to the Saudi-led coalition in Yemen, as part of a larger arms package — and "some in Congress fear the surplus would let the countries continue fighting in Yemen long into the future," per the NYT.
Where it stands: Raytheon representatives say they are still negotiating specifics with the Saudi government, per the Times. Congressional review of the weapon sales was waived as a result of the Trump administration's emergency authorization; Congress has been "informally blocking" the sale since at least May of last year.
The bottom line: "Lawmakers ... were seeking assurances that the Saudis could prevent the American technology from falling into the wrong hands," per the NYT. A CNN exclusive investigation found that Saudi Arabia and its coalition partners transferred the American-made weapons to al Qaeda-linked fighters, Salafi militias and others involved in the Yemen war, violating agreements with the United States.
Go deeper ... Trump: The Saudis "don't know how to use" U.S. bombs
Go deeper