Somali cop sentenced for fatal shooting of a white woman in Minneapolis
Former Minneapolis police officer Mohamed Noor was sentenced to 12 1/2 years in prison on Friday for fatally shooting a white woman, Justine Ruszczyk Damond, in 2017, AP reports.
Why it matters: The question of race has cast a shadow over the trial since it began. Noor's supporters say the Somali American, who is Muslim, has been treated more harshly than other officers involved in fatal shootings. Others say Damond's death has drawn attention to police brutality in Minneapolis, according to the New York Times.
Since 2005, only 3 other officers have been convicted of murder, and seen their convictions stand, NBC reports.
This is the first time an officer in Minnesota has been convicted of a fatal shooting in the line of duty and sentenced, per MPR News.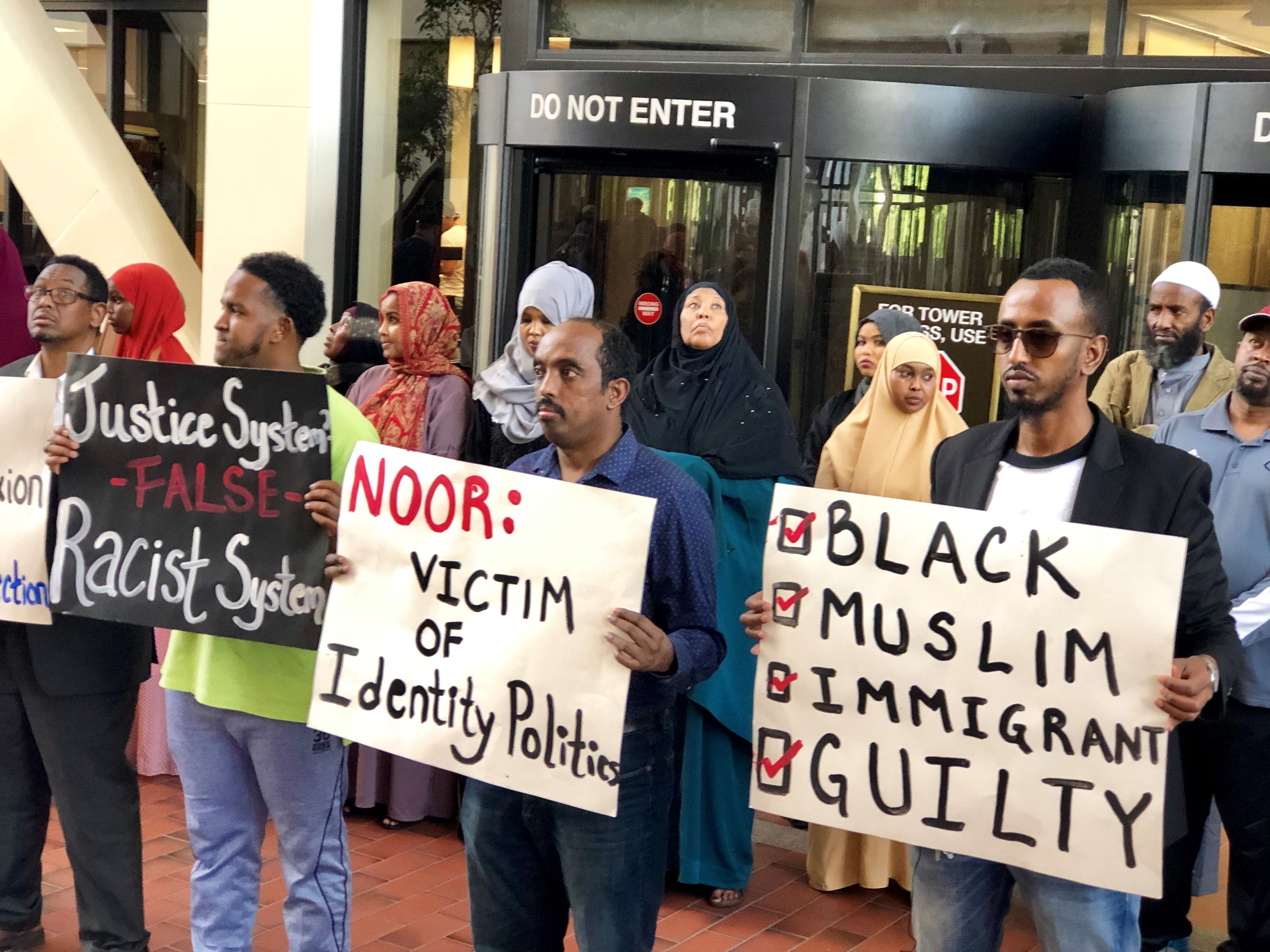 The big picture: This is not the only high-profile, fatal police shooting that's occurred in Minnesota in recent years. Two other victims were African-American men.
Context: Damond called 9-11 about someone being on her property, says AP. When scouting the area around Damond's house, Noor was startled by a noise and fatally shot her. He reportedly tried to administer CPR for 4 minutes. The city of Minneapolis paid Damond's family a $20 million settlement, the largest misconduct payment in the city's history, MPR News reports.
Go deeper: The big picture: How police brutality drives cities into debt
Go deeper