Michael Bloomberg commits $500 million to wean the U.S. off coal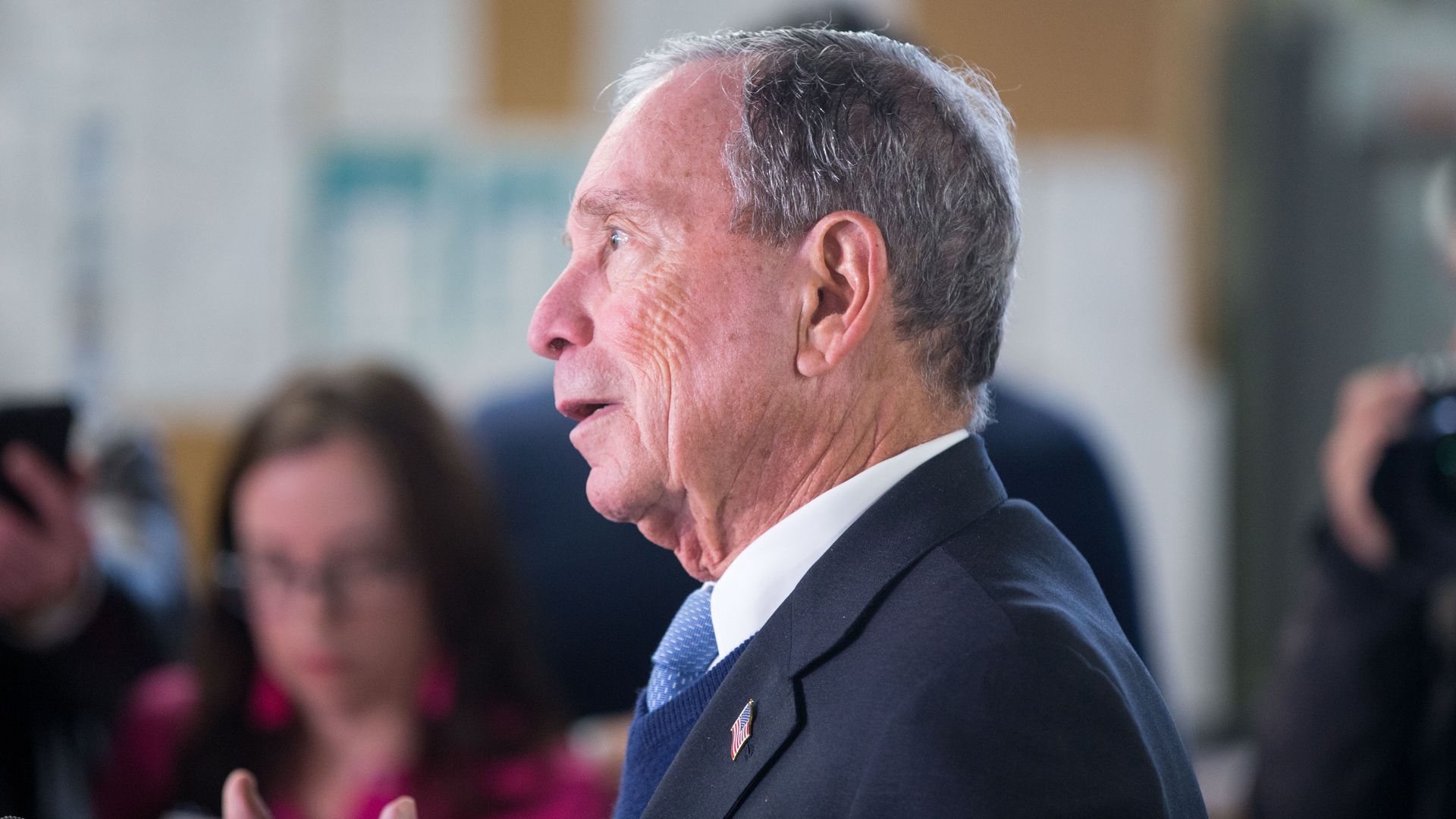 Billionaire and former New York mayor Michael Bloomberg is putting $500 million into his new "Beyond Carbon" campaign, which aims to wean the U.S. off coal and halt construction of new natural gas-fired power plants.
The big picture: The push to help create a "100% clean energy economy" will devote resources to state and local efforts, Bloomberg said via his philanthropy.
A major goal of the campaign, which builds on his "Beyond Coal" work with the Sierra Club, is closing all U.S. coal plants by 2030.
But, but, but: As I noted when Bloomberg teased the new campaign in March, battling gas — which has gained ground in power markets at coal's expense —could be even tougher.
Where it stands: The campaign will also focus on low-carbon transit, EV deployment, climate-friendly manufacturing and emissions from buildings, the announcement states.
Go deeper: Why the U.S. coal industry is choking
Go deeper