How Sudan's pro-democracy uprising was beaten back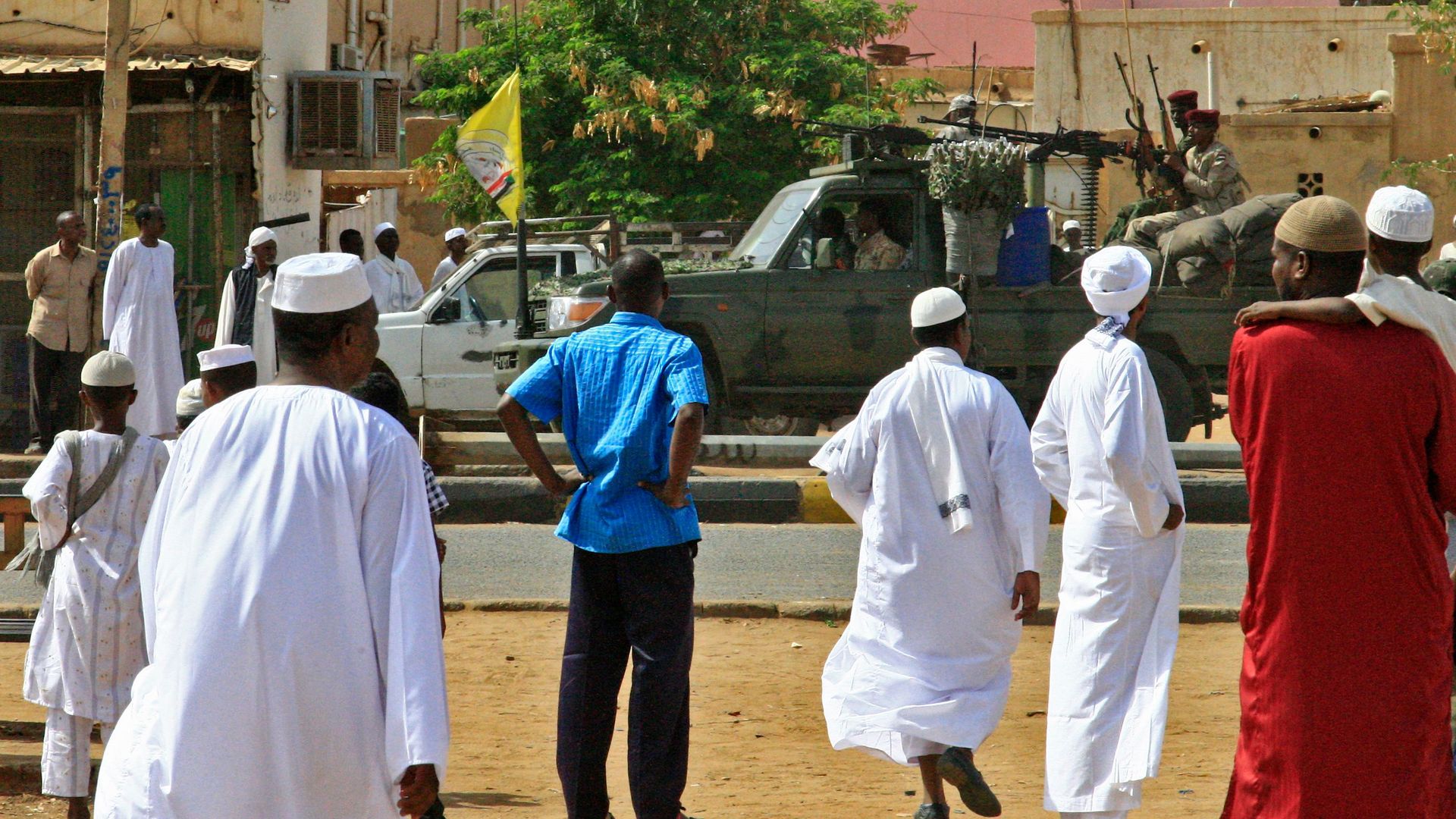 Organizers of Sudan's pro-democracy protests say they will regroup and fight on after a deadly crackdown this week by paramilitary groups.
The latest: The African Union on Thursday suspended Sudan's membership following an emergency meeting. The bloc said the suspension would last "until the effective establishment of a civilian-led transitional authority."
How we got here:
Dec. 19: Protests over high prices and economic deprivation begin in several cities. Soon, protestors begin calling for Omar al-Bashir, the country's brutal dictator, to step down.
Feb. 19: Bashir declares a state of emergency and empowers security services to crack down on the demonstrations.
April 6: A sit-in begins outside military headquarters in Khartoum.
April 11: Sudan's army arrests Bashir and announces it will take power until elections can be held.
April 21: Protestors break off talks with the Transitional Military Council (TMC) and say the generals aren't willing to give up power. Talks eventually resume, but the sit-in protests continue.
May 15: The army and opposition reach a tentative power-sharing agreement that involves a three-year transition to democracy. Disputes and distrust remain.
May 28: Protestors call for a two-day national strike.
June 3: Paramilitaries attack the sit-in camp and other sites in and around Khartoum, killing dozens.
June 4: Sudan's de facto military ruler, Gen. Abdel Fattah al-Burhan, voids agreements with the opposition and says elections will be held in 9 months.
The geopolitical picture: Three powerful dictatorships in the region — Egypt, Saudi Arabia and the UAE — have supported the TMC's efforts to consolidate power.
Go deeper