Scoop: Toyota to lean on Chinese partners for future EVs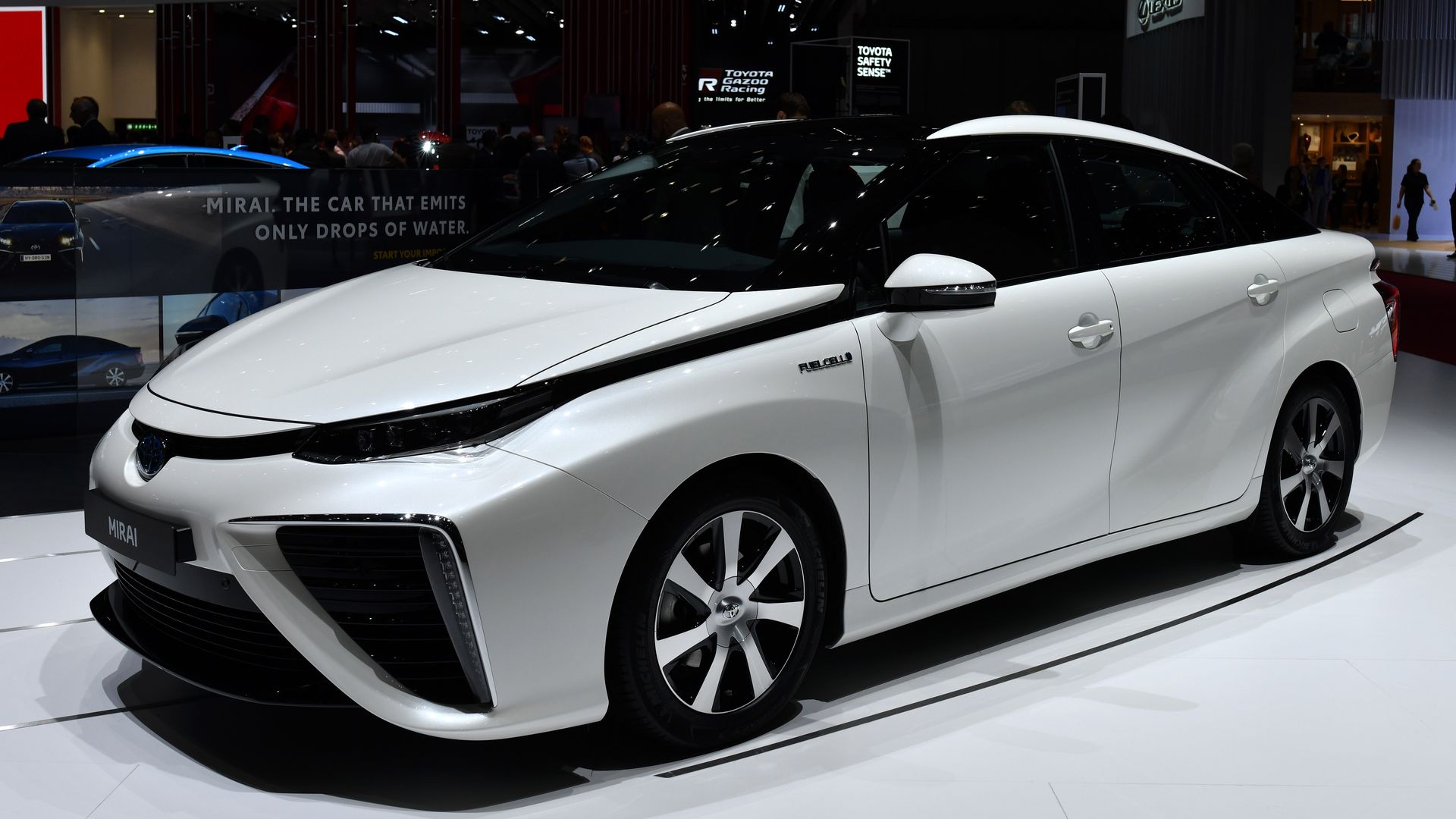 Toyota plans to unveil a new type of "personal electric vehicle" this week and will outline a broad electrification strategy heavily reliant on partnerships with Chinese manufacturers, Axios has learned.
Why it matters: Despite its longtime lead in hybrids like the Prius, Toyota is seen as lagging on the industrywide shift to battery electric vehicles (BEVs), especially as China and Europe have moved to mandate more zero-emission vehicles.
What's new: On Friday in Japan, Toyota senior executives will share details of the company's electric vehicle pipeline and its future EV business model, according to a source with knowledge of the plan.
New products will include "personal EVs" and other battery-powered passenger cars.
The company also plans to discuss other aspects of its electrification effort, including collaboration with unnamed Chinese partners on batteries and future battery-powered vehicles.
The strategy is not being widely publicized in the U.S. because of sensitivity to strained U.S.-China trade relations.
Context: Toyota has favored hydrogen fuel cell vehicles like its Mirai sedan, but sales have been slow. The company is still committed to fuel cell technology long-term, but is pivoting toward trucks and other uses for now.
In April, Toyota said it would offer free access to its hybrid-vehicle patents through 2030, in part to extend hybrid technology and stave off the challenge from fully electric cars.
Toyota previously said that by the early 2020s it would have 10 BEV models that it plans to first sell in China and then gradually introduce to Japan, the U.S. and Europe.
By 2030, Toyota aims to hit annual electrified vehicle sales of 5.5 million units globally, including hybrids and more than 1 million zero-emission vehicles, with many fuel-cell-powered commercial trucks replacing diesel trucks in the 2030s, per Ward's Auto.  
Go deeper