Report: At least 60 pro-democracy protestors killed in Sudan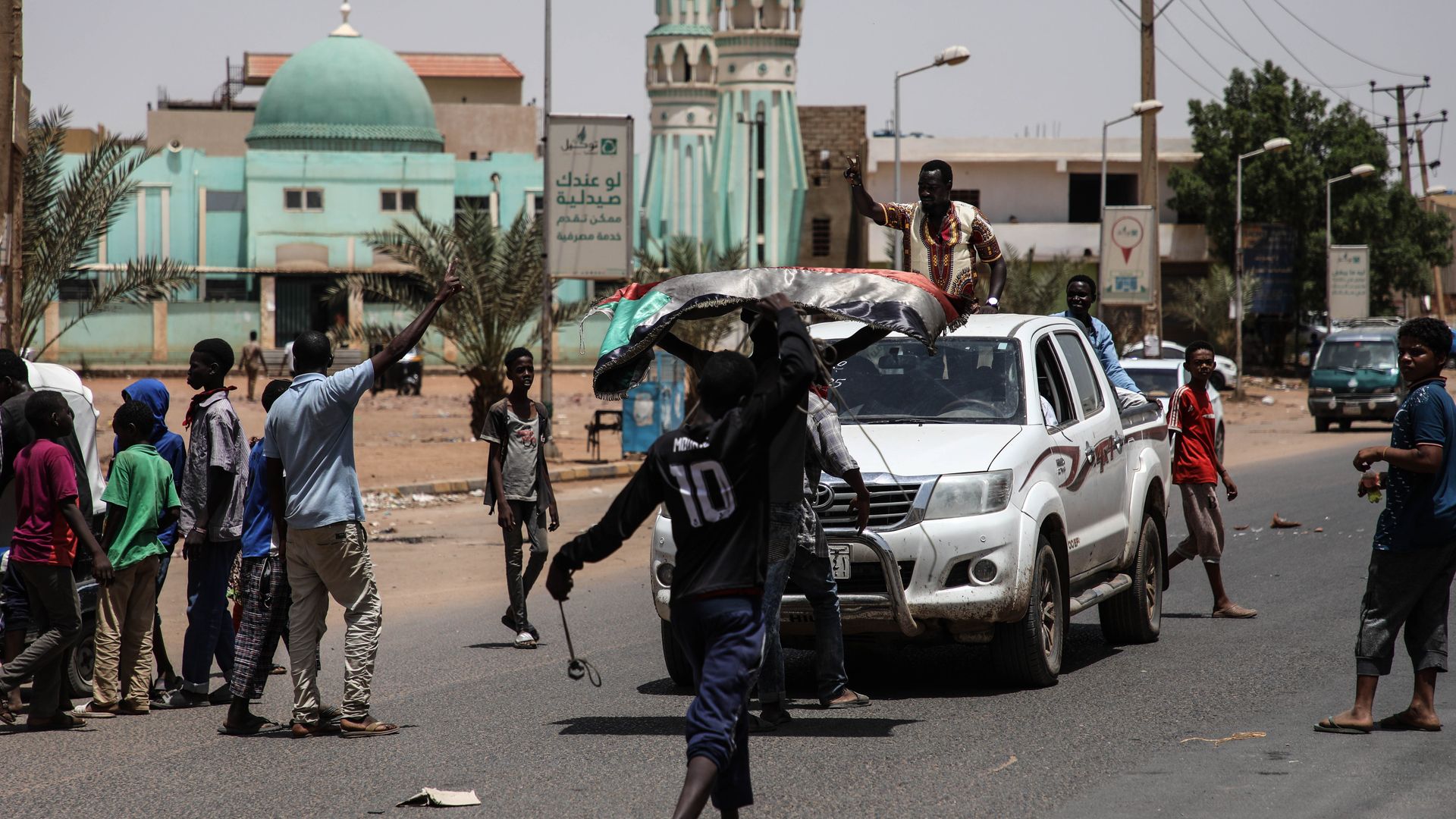 At least 60 pro-democracy protestors have been killed this week by paramilitary forces in Sudan, according to civil society groups, the Guardian reports.
The backdrop: Protests that began late last year and toppled longtime dictator Omar al-Bashir in April continued after a Transitional Military Council (TMC) said it planned to rule for three years until elections could be held. When demonstrators refused to leave the streets, the crackdown began. Now, TMC leader Gen. Abdel Fattah al-Burhan says all agreements with the opposition have been cancelled.
Al-Burhan said after the violence this week that the TMC would appoint an interim government and call elections in nine months.
The death toll in Sudan is expected to rise, per the Guardian, and many protestors are still unaccounted for.
The bigger picture: Egypt, Saudi Arabia and the UAE — three of the region's most powerful countries — have reportedly supported the TMC's efforts to consolidate power. Meanwhile, Russia and China have given the generals diplomatic cover in the UN Security Council.
Go deeper: The revolutions in Sudan and Algeria still aren't over
Go deeper