Elon Musk claims Tesla's pickup will cost less than $50,000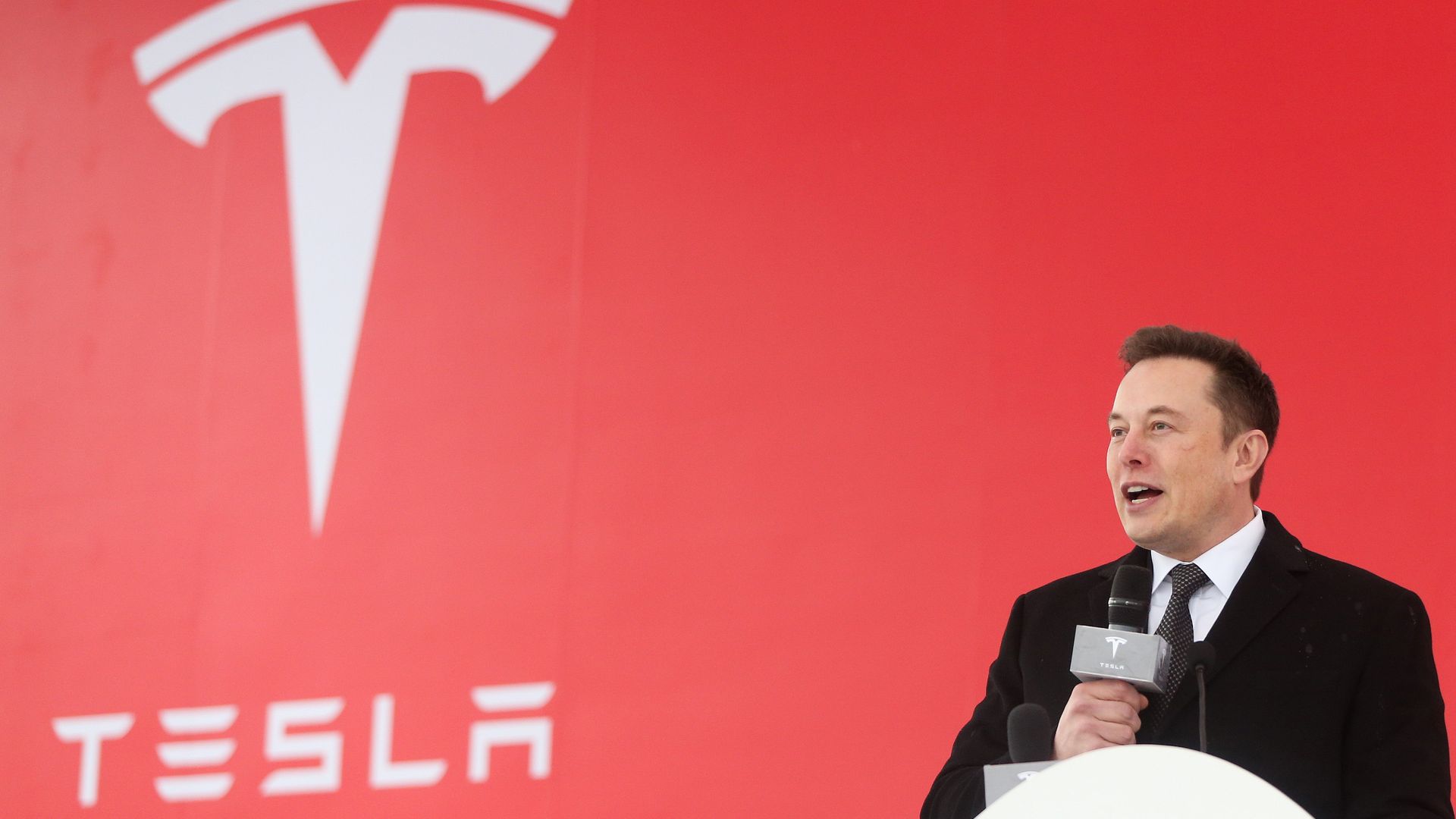 Tesla CEO Elon Musk made some news in his newly posted interview with the Tesla-focused "Ride the Lightning" podcast, when he said the company's planned pickup truck will cost less than $50,000, InsideEVs reports.
Why it matters: Pickups are hugely popular, so the ability of automakers to penetrate that market with electrics will ultimately be an important part of the wider effort to push cars with plugs into the mainstream.
"This seems an impossible figure given the fact that other Tesla products (aside from the Model 3) start at a price that's much higher," cautions Inside EVs' Eric Loveday in the article.
Musk also said on the podcast that the Model Y, a small SUV that's supposed to go into production next year, will likely be produced at the company's Fremont, California, plant.
MarketWatch writes: "Musk said that Fremont is the 'default plan' because it would be quicker than starting an assembly facility at Tesla's gigafactory in Sparks, Nev."
The big picture: The New York Times has a new piece today about investor skepticism toward the Silicon Valley electric automaker.
"[I]t is not just the stock that is tumbling. The price of Tesla bonds has fallen, while the cost of insuring its debt against default has surged. The moves suggest a greater wariness about Tesla's long-term fate."
Go deeper: SUVs and trucks will drive the electric vehicle revolution
Go deeper