AOC and Ted Cruz may team up for lobbying ban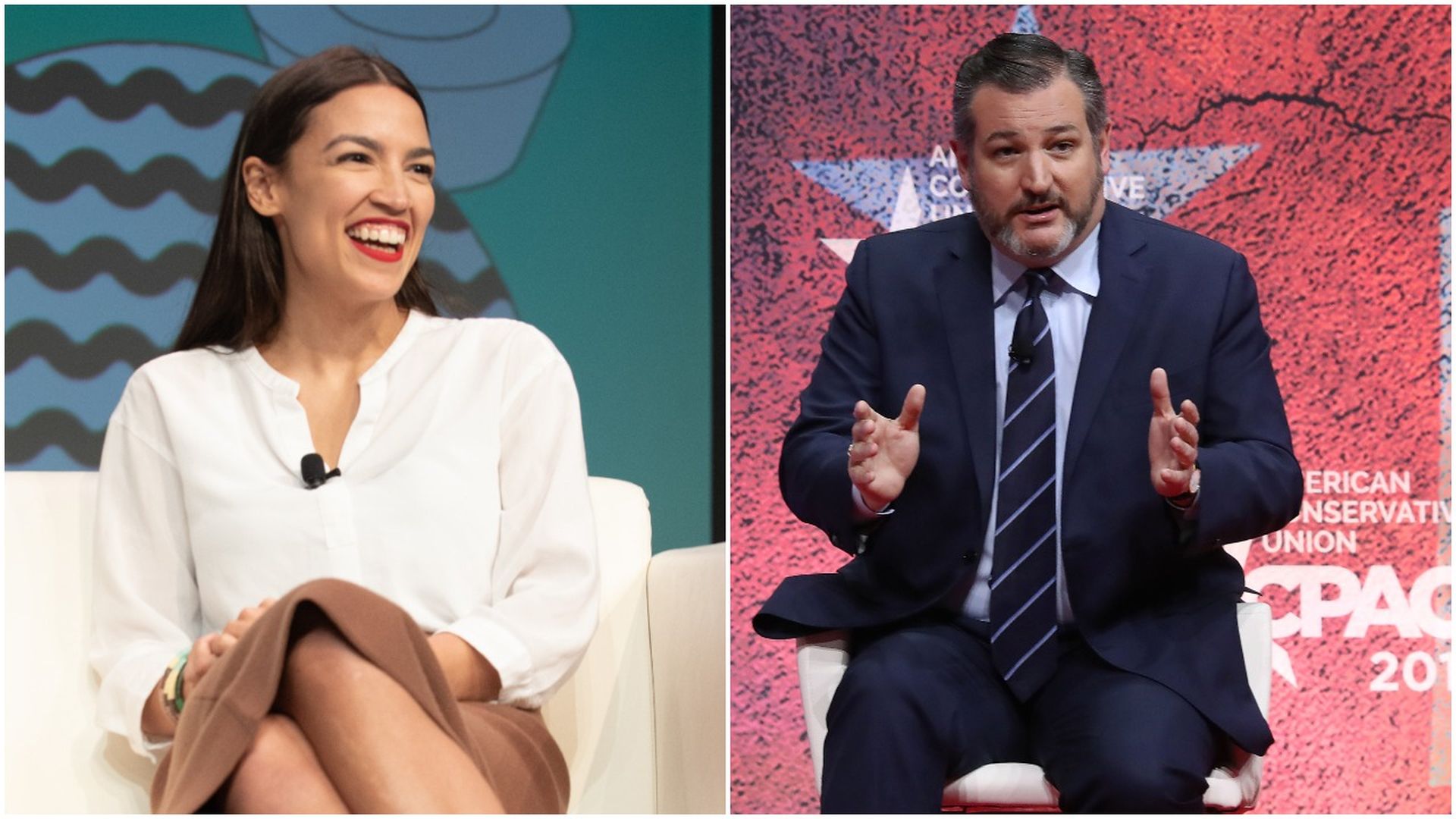 Rep. Alexandria Ocasio-Cortez (D-N.Y.) and Sen. Ted Cruz (R-Texas) tweeted back and forth on Thursday about co-leading a bill banning members of Congress from exiting the political arena only to become lobbyists.
What they're saying: In response to a Public Citizen analysis published earlier on Thursday that acknowledged nearly two-thirds of recently retired or defeated U.S. lawmakers go on to work in jobs influencing federal policy, Ocasio-Cortez wrote: "If you are a member of Congress + leave, you shouldn't be allowed to turn right around&leverage your service for a lobbyist check..."
Cruz took to Twitter, replying to the New York freshman representative: "Here's something I don't say often: on this point, I AGREE with

@

AOC Indeed, I have long called for a LIFETIME BAN on former Members of Congress becoming lobbyists. The Swamp would hate it, but perhaps a chance for some bipartisan cooperation?"
Context: As it stands, senators must wait 2 years post-retirement before they can join interest groups, while House members have to wait 1 year, per the Hill. Ocasio-Cortez has been a frequent critic of lobbyists, and other legislators have proposed lifetime bans on lobbying for congressional members, most notably Sen. Elizabeth Warren (D-Mass.)
Go deeper