Mitch McConnell: Republicans would fill SCOTUS vacancy in 2020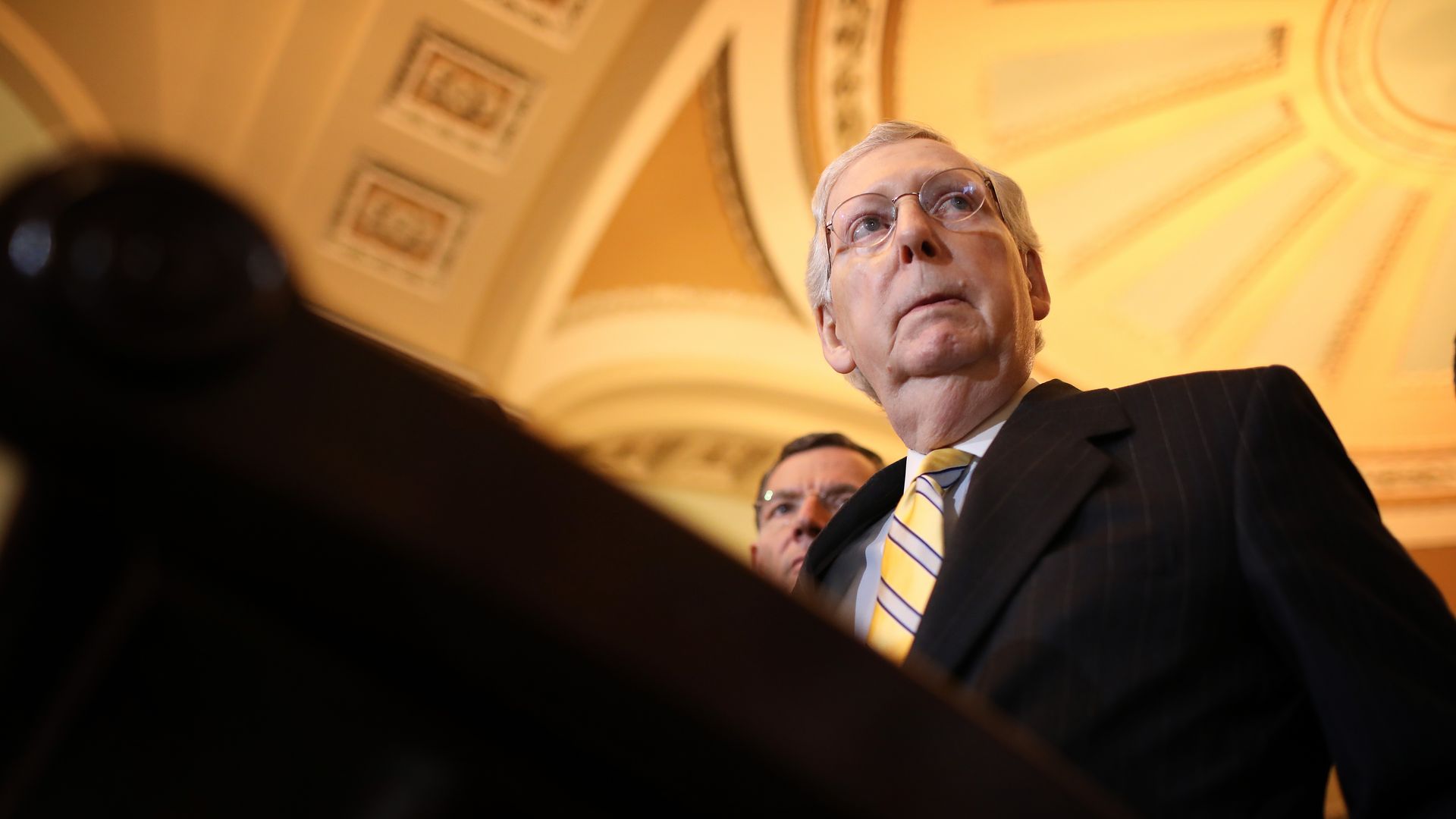 Senate Majority Leader Mitch McConnell (R-Ky.) on Tuesday said Republicans would fill a Supreme Court vacancy even if it occurs during the 2020 presidential election cycle.
"Oh, we'd fill it ... What can't be undone is a life-time appointment to a young man or woman who believes in the quaint notion that the job of the judge is to follow the law."
— McConnell said at a luncheon speech in Kentucky
Why it matters: With 53 seats, Republicans could confirm a nominee in 2020 regardless of Democratic challenge. Three of the 9 Supreme Court justices — Ruth Bader Ginsburg, Stephen Breyer and Clarence Thomas — are 70 or older.
The backdrop: In 2016, McConnell refused President Obama's Supreme Court pick, Merrick Garland, saying: "The American people should have a voice in the selection of their next Supreme Court Justice," per Politico. "Therefore, this vacancy should not be filled until we have a new president."
The Senator dodged a similar questions posed in October 2018, saying: "We'll see if there is a vacancy."
Go deeper