Austrian leader ousted in wake of far-right scandal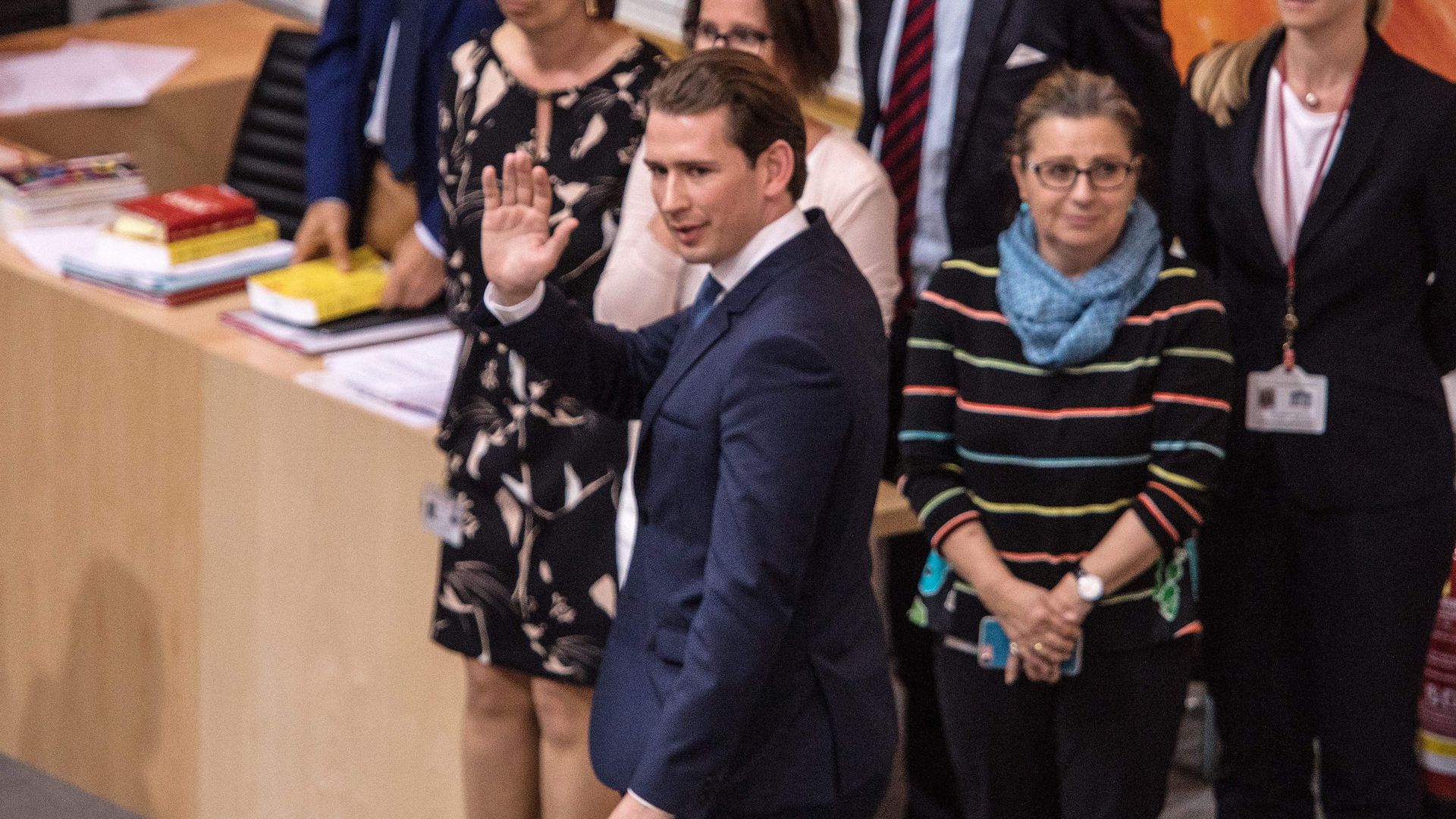 Austrian Chancellor Sebastian Kurz has been removed from office in a vote of no-confidence a week after his alliance with the far-right Freedom Party collapsed. Austria will now be led by a technocratic government until fresh elections are held in September.
The backdrop: It was Kurz who brought the Freedom Party into government 17 months ago, in a move many believed would tame a party with a long history of racism. But things unraveled spectacularly when video emerged of the party's leader discussing how a woman he believed to be a wealthy Russian could buy influence with the government. With Kurz suddenly vulnerable, the opposition brought the no-confidence vote.
Between the lines: Kurz's center-right party actually performed quite well in European elections yesterday. He has described the move to oust him as "a game of revenge" and said, "at the end of the day the people will decide, namely in September," per the BBC.
"For now, the vote of no-confidence means that 32-year-old Kurz could go down in Austria's history books not just as its youngest ever chancellor, but also the one who lasted the shortest time in office," per the Guardian.
Go deeper: Populism smothers Europe's mainstream conservatives
Go deeper