Pay to play invades National Spelling Bee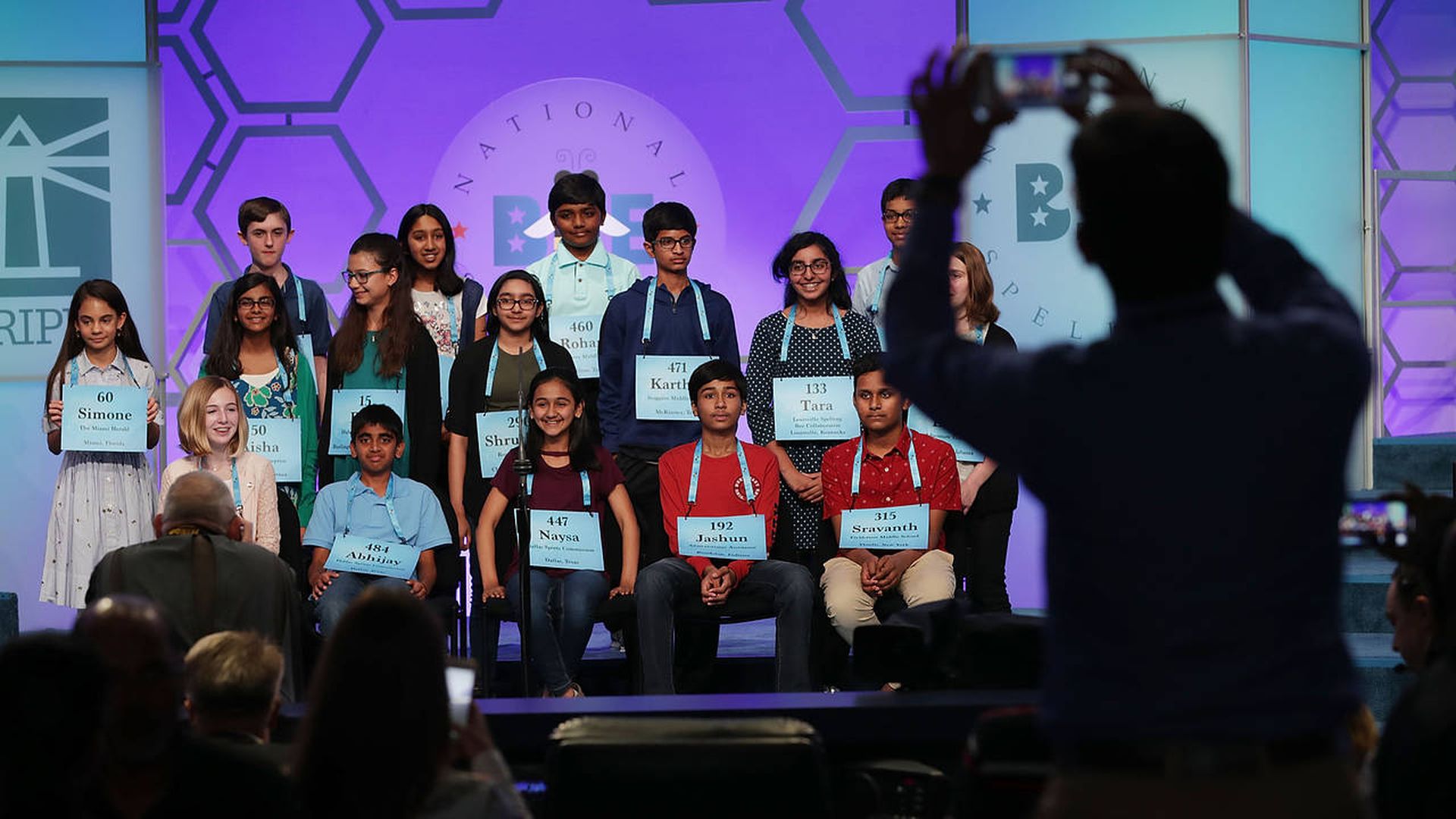 Elite spellers now can pay to get a spot in the iconic Scripps National Spelling Bee, the Wall Street Journal's Shalini Shankar reports.
Driving the news: Until last year, the only way children could qualify for the National Spelling Bee was by winning a regional contest. The new pay-to-play option called "RSVBee" allows parents to pay for their kids to move on even if they lose at regionals. Parents pay an entry fee of $1,500 and agree to "fund their family's own travel and lodging, potentially thousands of dollars," according to the Journal.
Why it matters: This year, paying contestants will outnumber the winners at regional tournaments for the first time, according to the Journal. The option doubled the number of people to more than 500.
Go deeper