HUD proposes rollback of transgender protections at homeless shelters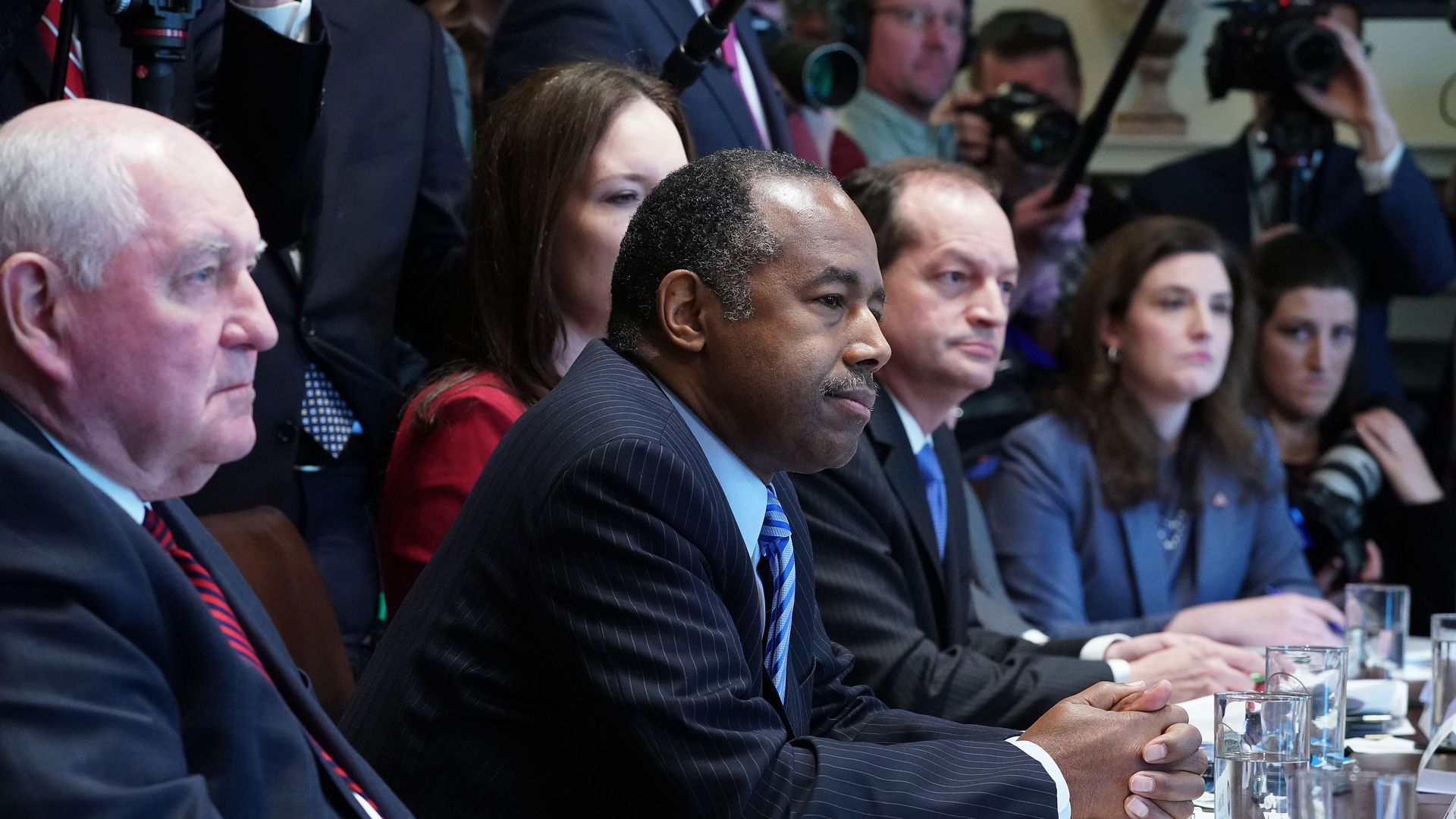 The Department of Housing and Urban Development proposed a change to its Equal Access Rule on Wednesday that would weaken Obama-era protections for homeless transgender people, allowing HUD-funded shelters to deny people admission on religious grounds or force transgender people to share bathrooms and sleeping quarters.
Why it matters: This is the latest in a string of measures implemented by the Trump administration intended to reduce protections for transgender Americans. An LGBTQ advocate told The Washington Post, it signifies an "escalation of the Trump administration's broader plan to erase transgender people from federal regulations and legal interpretations."
Details: If approved, the proposed rule would allow shelters to lawfully establish policies to consider an individual's sex to determine admission, permitting providers to cite factors including "privacy, safety, practical concerns, religious beliefs."
The rule would also give shelters the ability to reject transgender applicants outright or require transgender women to share bathing and sleeping facilities with men.
What's next: The proposal must be published in its entirety and opened for public comment before being finalized as a regulation. The proposal claims HUD will continue "ensuring that its programs are open to all … regardless of sexual orientation or gender identity."
Go deeper: House passes sweeping bill to ban LGBTQ discrimination
Go deeper