Mnuchin says he's never discussed Trump's tax returns with the White House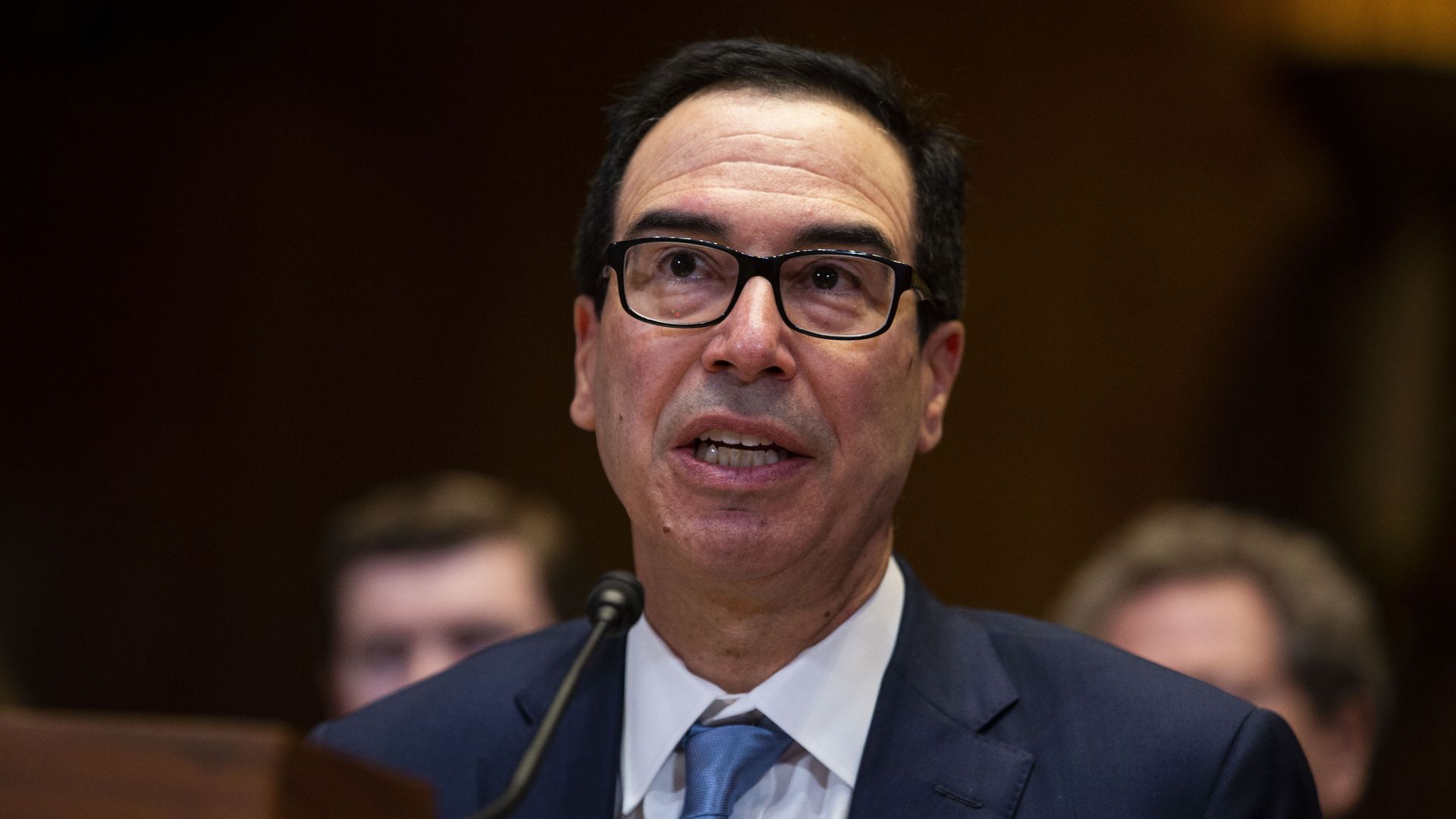 Treasury Secretary Steven Mnuchin claimed at a House Financial Services Committee hearing that he has never spoken with Trump "or anyone in the White House about delivering the president's tax returns to Congress."
Why it matters: Mnuchin rejected a House Ways and Means Committee subpoena to turn over Trump's personal and business tax returns last week, arguing that it lacked "a legitimate legislative purpose." Last night, the Washington Post reported that a "confidential draft IRS memo" contradicted the administration's opposition to releasing President Trump's tax returns. The memo says the president's tax returns "must be given to Congress" unless he invokes executive privilege, per the Post.
Asked about the memo in the hearing, Mnuchin said: "The memo was marked 'draft,' it was not a final memo. I don't know how it got to the Washington Post, it would have been more interesting if it had got to me or the commissioner to review." He claimed he briefly read the memo on his way to his appearance.
Mnuchin also said that it would be "unlawful" for him to turn over Trump's tax returns, and that the Justice Department has assured him of this.
The big picture: The administration has long sought to prevent Congress from obtaining Trump's tax returns, even though the president repeatedly said he would release the documents while campaigning in 2016. White House chief of staff Mick Mulvaney told Fox News last month that Democrats will "never" get Trump's tax returns.
Go deeper: IRS draft memo says Trump must turn over tax returns or assert executive privilege
Go deeper