BP agrees to weigh lobbying group ties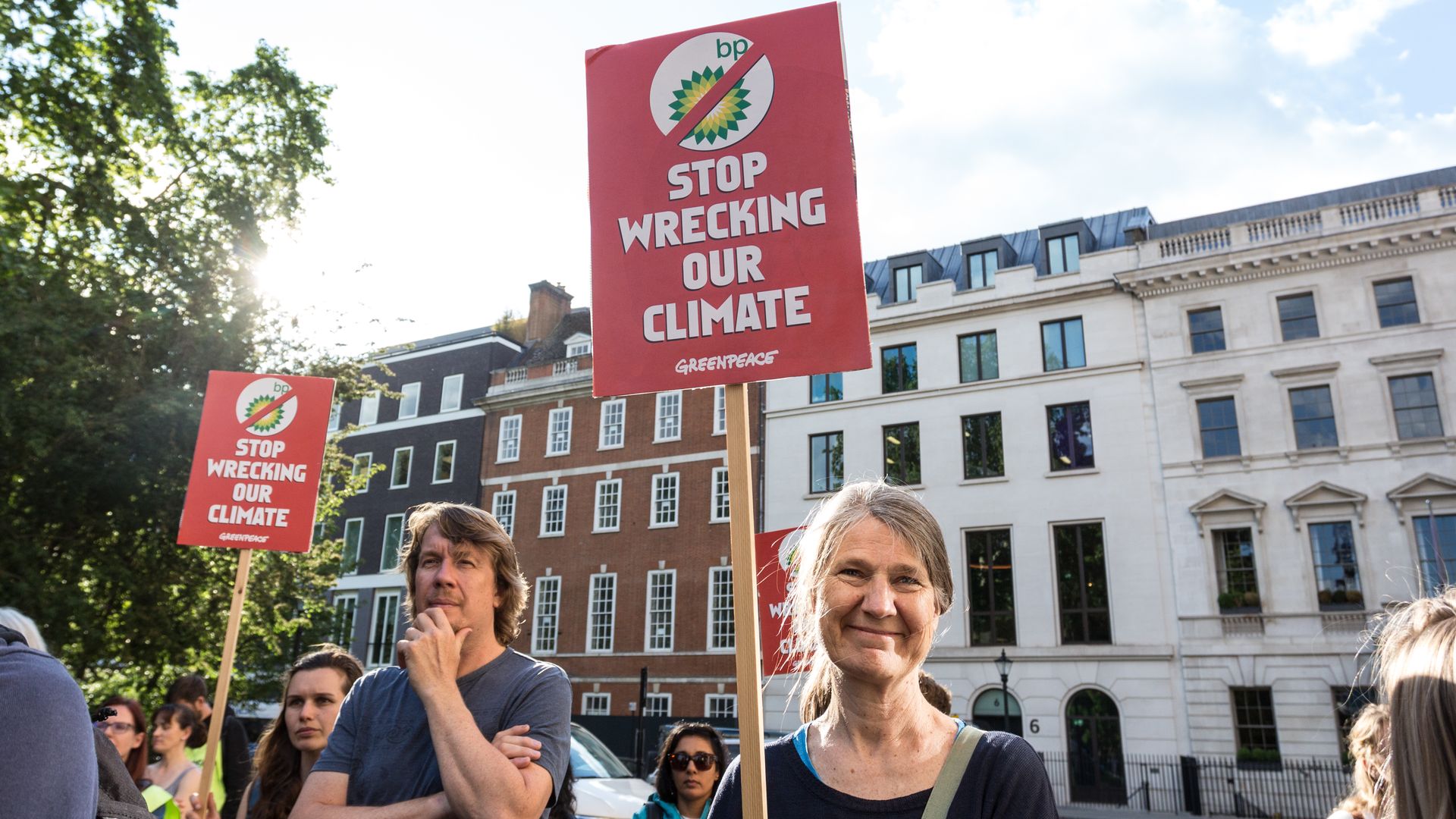 BP, under pressure over climate change, is the latest oil giant to agree to review its membership in trade associations.
Why it matters: Activist investors are increasingly pushing fossil fuel producers to abandon lobbying groups that oppose policies like mandatory emissions curbs and carbon pricing.
Among oil majors, BP joins Equinor, which plans to release results of its review by Q1 2020. Shell has already completed its assessment.
Where it stands: Chairman Helge Lund announced the move at BP's annual meeting Tuesday. A spokesperson did not provide specific memberships that will be assessed, but said the review will be informed by this existing position statement on trade groups.
The big question: Will K Street lobbying powerhouses spring a leak, or alter their stances, if Big Oil companies threaten to bail over differences on climate?
This hasn't happened yet.
Shell reviewed a suite of memberships and said in early April that it's leaving one group: American Fuel & Petrochemical Manufacturers.
But, it's sticking with more powerful players including the U.S. Chamber of Commerce and American Petroleum Institute.
What's next: Activists investors will be watching. Climate Action 100+ said they will be looking to "ensure BP's lobbying activity supports the Paris goals."
Go deeper: BP bosses get public grilling on climate from largest investors (Bloomberg)
Go deeper