Wealthy students disproportionately receive extra time on standardized tests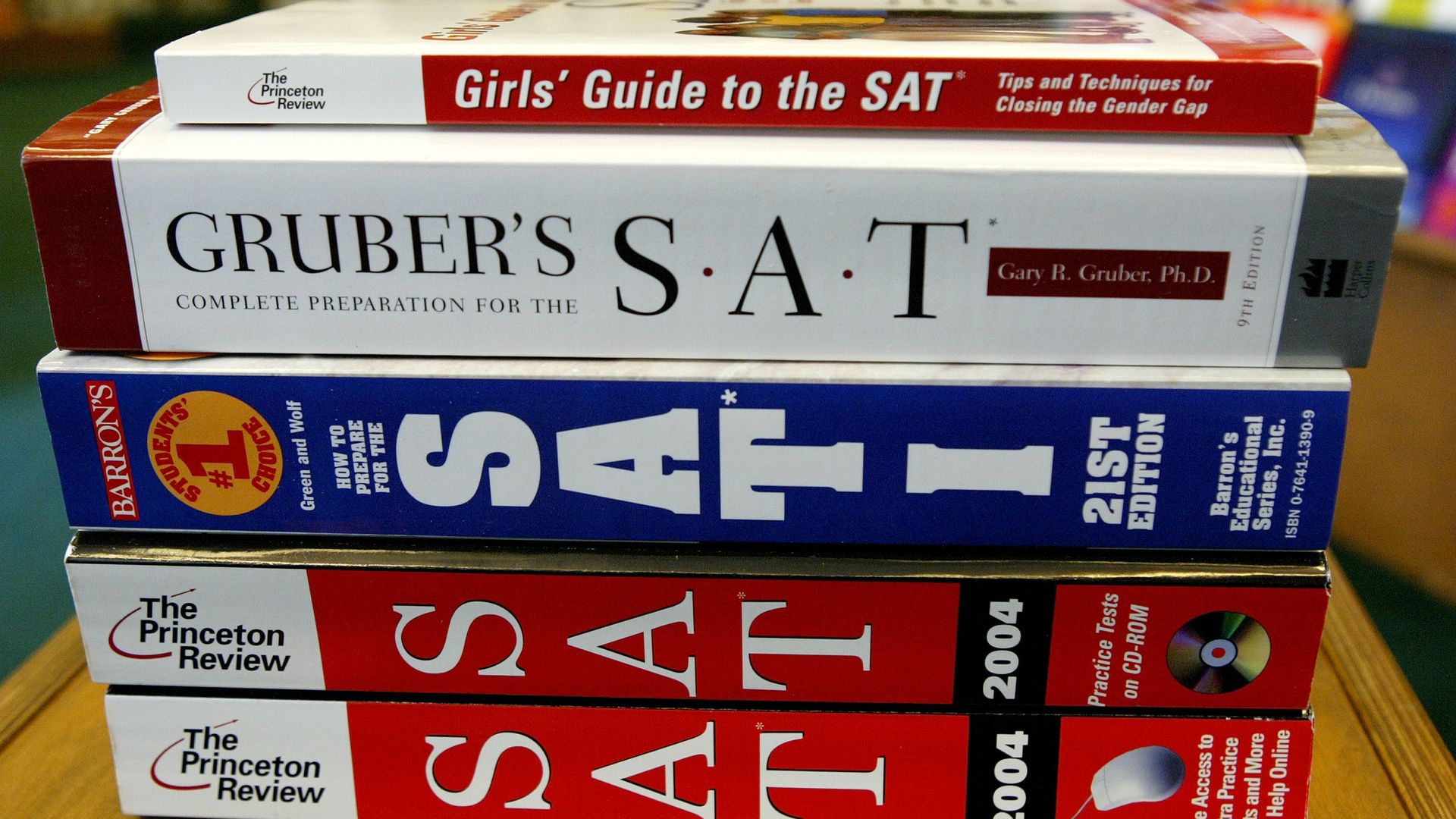 Students in affluent school districts are more likely to be given special accommodations for extra time on tests like the SAT and ACT, according to an analysis from the Wall Street Journal.
Details: Federal data shows that at affluent public schools where no more than 10% of students are eligible for free or reduced-cost school lunches, 4.2% of students have been granted time extensions for test taking known as "504" designations — meant to level the playing field for students with anxiety or ADHD. At schools where 75% or more of the students are eligible for subsidized lunches, only 1.6% have 504 designations.
The number of students granted 504 designations more than tripled from 2000 to 2016, according to WSJ's analysis. White students possess 64% of the 504 designations, despite accounting for slightly more than half of school enrollment.
Schools make the decision for whether to grant a 504, often with input from a medical professional. But the Journal notes that wealthy parents are more likely to know the option for extra time exists, in addition to having the resources to pay for an outside medical evaluation.
The big picture: Historically, standardized tests like the SAT have favored students from wealthy, more educated families who have had the opportunity to take the PSAT or pay for test prep, according to the Washington Post. WSJ's analysis of extra time accommodations adds another layer to the wealth disparity in standardized test performance.
The advantages affluent families hold in the college admissions process has come under fresh scrutiny thanks to Operation Varsity Blues, a massive scandal that has seen dozens of parents prosecuted for a conspiracy to pay to get their children admitted to elite schools.
The College Board announced last week that it's introducing an "adversity score" that evaluates socioeconomic and environmental factors so that colleges may choose from a more diverse pool of candidates.
Go deeper: Read the WSJ's full analysis
Go deeper