Trump aide DeStefano to finish at White House this week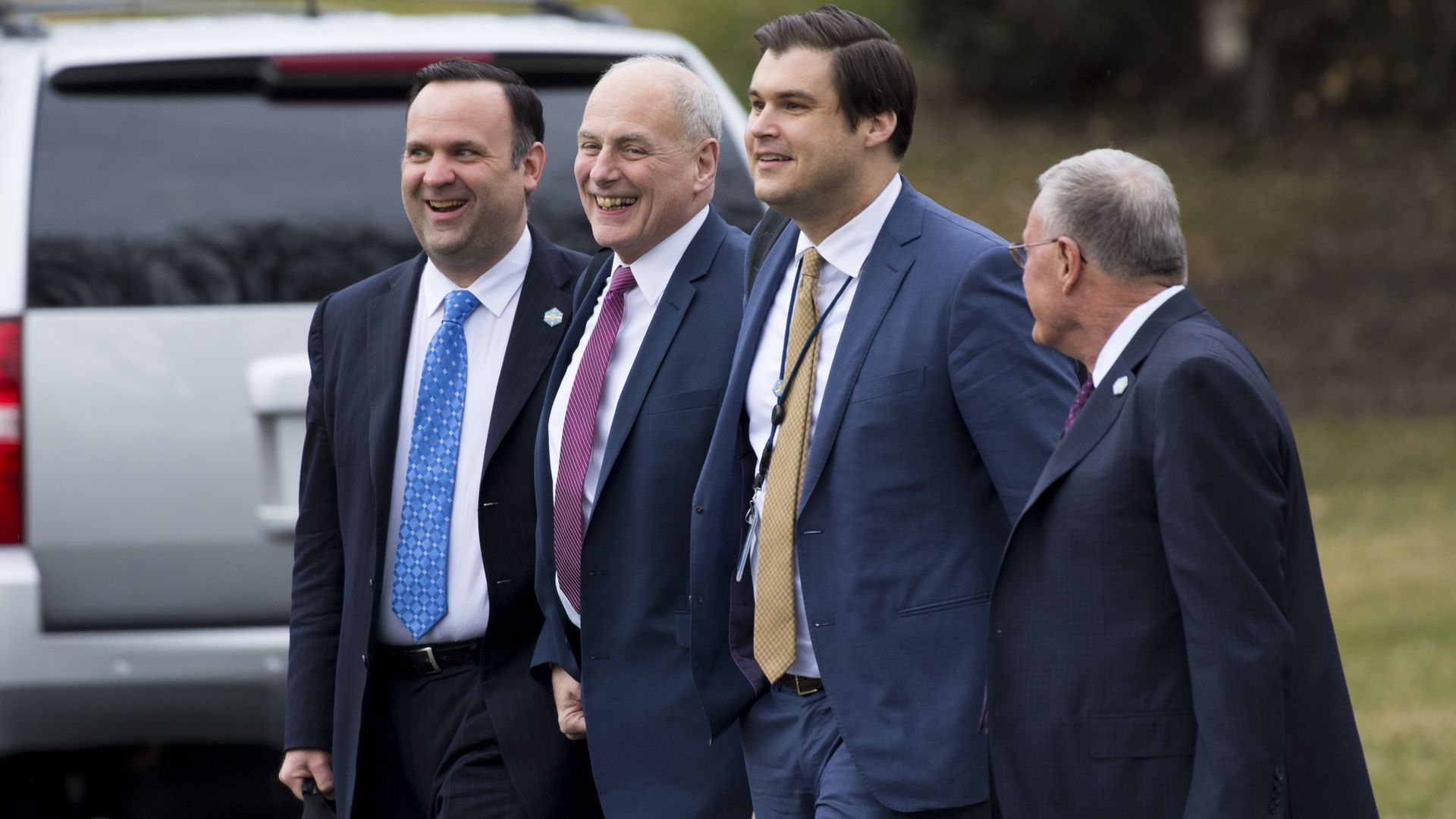 John DeStefano, a top aide to President Trump for the past two and a half years, is finishing up at the White House this week, per sources with direct knowledge. DeStefano officially resigned to the president yesterday, these sources said, and his last day in the office will be Friday.
Why it matters: DeStefano's role expanded substantially during his tenure. He was originally hired to run the Office of Presidential Personnel (PPO). By the end of his tenure he was tasked with overseeing PPO, the Office of Public Liaison, the Office of Political Affairs, and Office of Intergovernmental Affairs.
What's next: Sources who have spoken to DeStefano say he will leave government and will likely go to the private sector. These sources say he has met with executives at the electronic cigarette company Juul, among other companies. He's told friends he won't be lobbying the administration.
The Washington Post's Josh Dawsey was the first to report the news of his departure. 
DeStefano has a long background in Republican politics. He worked for former House Speaker John Boehner after working for the House Republican Conference and the National Republican Congressional Committee, the campaign organization for House Republicans. 
He also ran The Data Trust, which became the preferred outside data firm of the Republican Party.
Go deeper