NY legislature passes bill to soften Trump's pardon power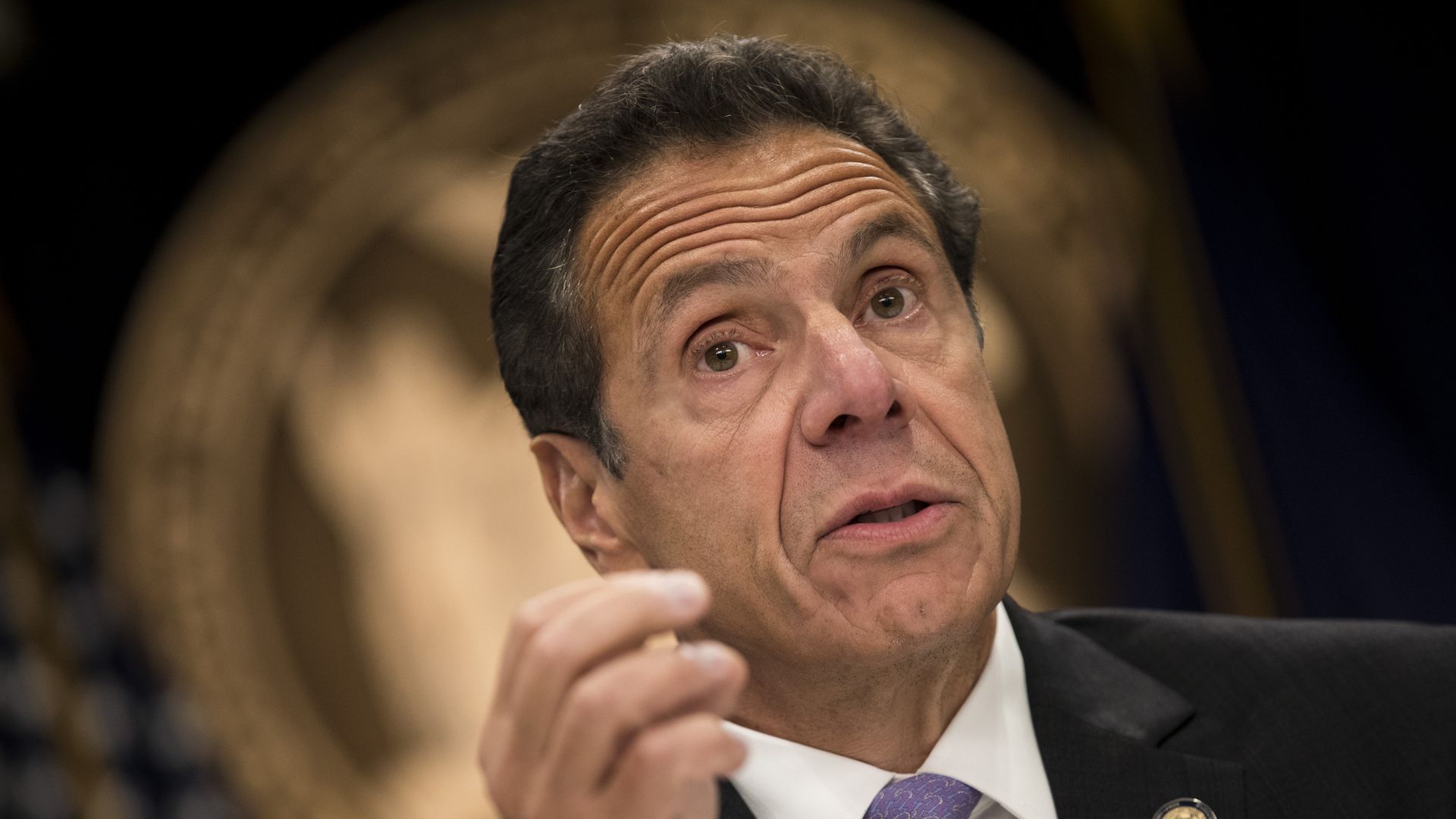 New York's Democratically controlled state assembly passed a measure on Tuesday permitting prosecutors to pursue state charges against any individual who receives a presidential pardon for a federal conviction, targeting President Trump's pardon power, NBC News reports.
Context: State law does not currently allow a person to be tried for the same crime that the federal government has already prosecuted. The bill would establish a limited exception within New York's double jeopardy law, allowing state prosecutors to open or proceed with investigations into any pardoned person who, while in the state of New York, served in a president's administration, worked on a campaign or transition into the White House, or was employed by a nonprofit or business controlled by the president, per NBC.
New York Attorney General Letitia James — who is in the throes of investigating Trump and various members of his family — backed the bill, and Gov. Andrew Cuomo is anticipated to sign it.
Why it matters: Laws have long prevented defendants from being charged twice for the same crime at the state and federal level. As an example of the complications that can emerge, Trump refused to rule out a presidential pardon for his former campaign chairman Paul Manafort as he faced trial in the Mueller investigation.
What they're saying:
The bill "will confront any president, not just this one," who believes they "can wash away illegal behavior," Joseph Lentol, the Democratic assemblyman sponsoring the legislation, said, per NBC.
"With the President all but pledging to corruptly abuse his pardon power to allow friends and associates off the hook, it is crucial for us to close the double jeopardy loophole and preserve the rule of law in New York," state Sen. Todd Kaminsky said.
Go deeper