Seeking balance, OPEC mulls production hike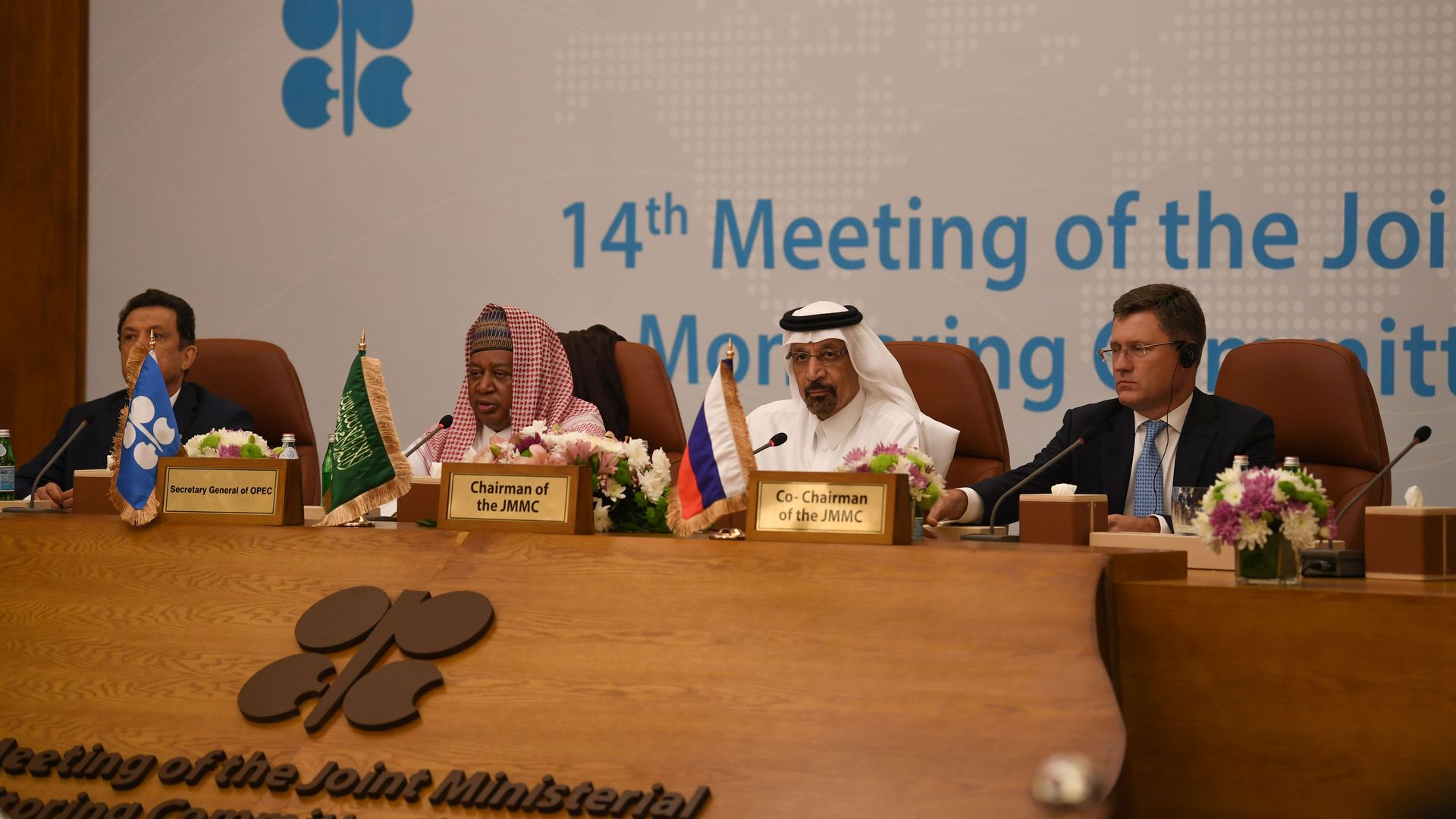 Modest production hikes are on the table for June's OPEC meeting following a gathering this past weekend in Saudi Arabia of the Middle Eastern-led oil group and other producing countries.
Driving the news: "Saudi Energy Minister Khalid al-Falih told reporters at the event that he was recommending 'gently' driving oil inventories down. But he added that OPEC would not make hasty decisions about output ahead of the June meeting," CNBC reported.
"Two sources said Saudi Arabia, OPEC's de facto leader, and Russia were discussing two main scenarios for June's OPEC+ meeting and that both frameworks proposed higher output from the second half," Reuters reported.
Background: OPEC and non-OPEC producers led by Russia agreed in December to cut output by 1.2 million barrels a day for 6 months, which has led to increased and relative stable prices since then.
The intrigue, via WSJ: "The meeting comes as the U.S., Iran and Saudi Arabia have all warned in recent days that they could stagger into a military conflict in the Middle East. After the U.S. ban on Iran's oil exports, two Saudi tankers were struck by unknown attackers, a Saudi pipeline was hit by an Iranian ally and the U.S. beefed up its naval presence in the Persian Gulf and pulled diplomats out of Iraq."
What's next: The next big OPEC meeting is set for June 26 in Vienna, Austria.
Go deeper: New energy technologies are disrupting the power of OPEC
Go deeper