Mitch McConnell, Tim Kaine co-sponsor bill to raise smoking age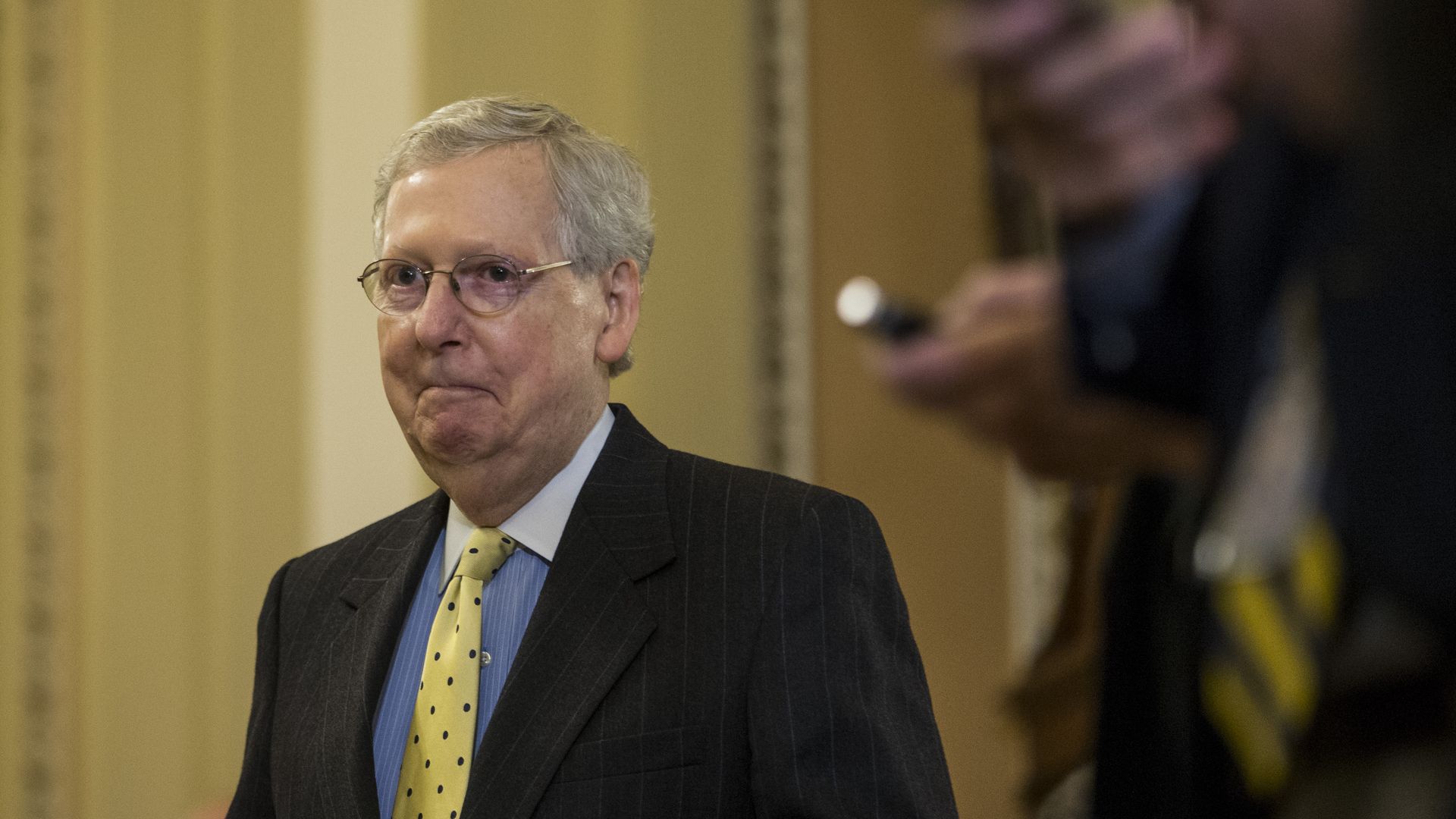 In a bipartisan push, Senate Majority Leader Mitch McConnell (R-Ky.) and Sen. Tim Kaine (D-Va.) introduced a bill on Monday to raise the tobacco purchase age from 18 to 21, Politico reports.
Details: The Tobacco-Free Youth Act — as the legislation is dubbed — is a measure largely intended to curb teen use of e-cigarettes. While McConnell's April proposal included exemptions for "men and women who served in uniform," this bill applies to everyone under 21. The bill — which includes all tobacco products, including e-cigarettes — does not preclude states from implementing their own, more restrictive tobacco laws. The proposed action follows the growth in e-cigarette use among teenagers after years of dwindling smoking rates within that demographic.
What he's saying: "We've heard from countless parents who have seen the youth vaping crisis firsthand," McConnell said in a statement. "Together, Senator Kaine and I are addressing this public health crisis head-on. By making it more difficult for tobacco products to end up in the hands of middle school and high school students, we can protect our children and give them the opportunity to grow and develop into healthy adults."
Go deeper: McConnell wants to raise the minimum age to buy tobacco from 18 to 21
Go deeper