House panel releases Michael Cohen's closed-door testimony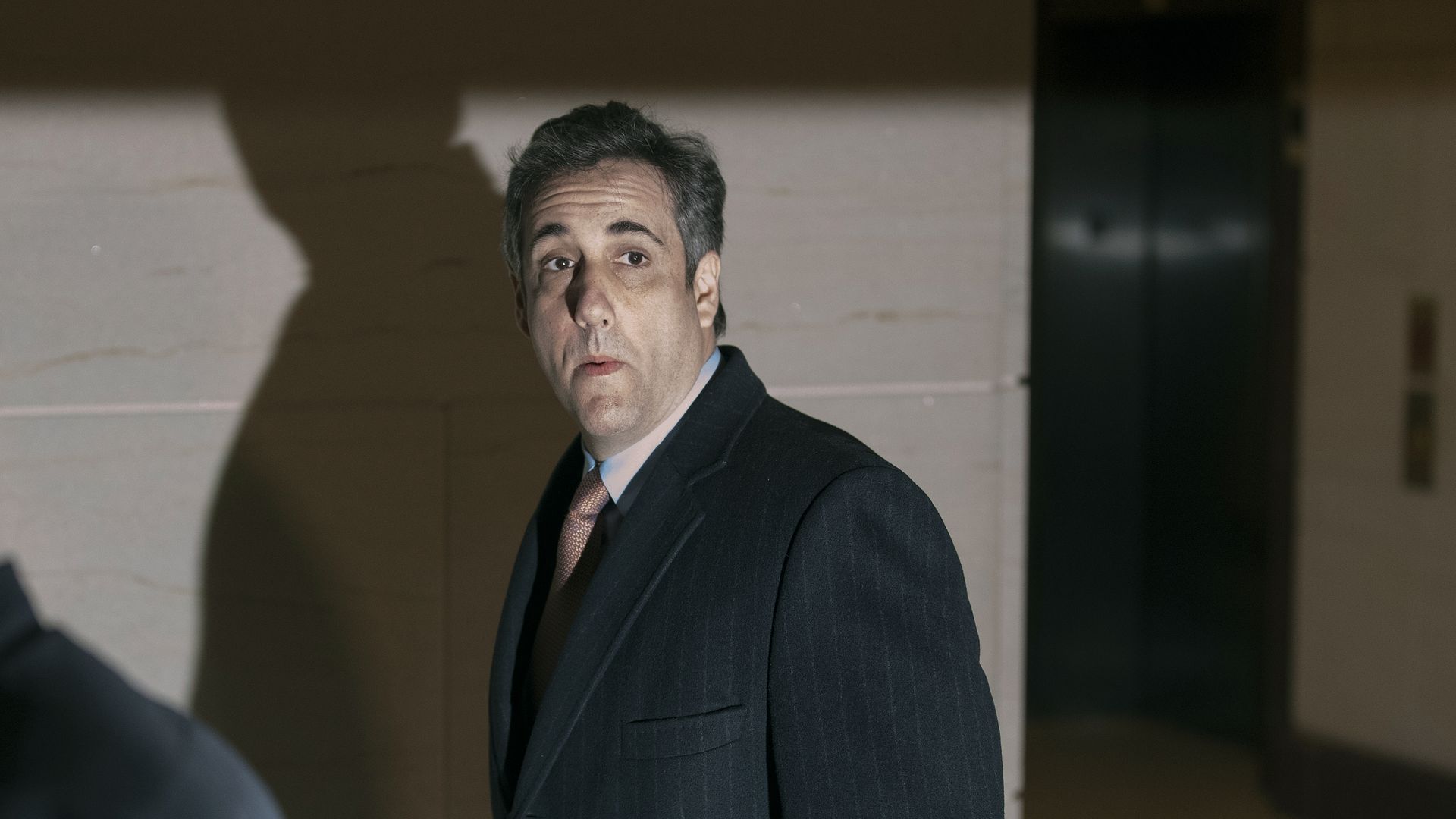 Newly released, closed-door transcripts reveal that Michael Cohen alleged President Trump's attorney Jay Sekulow had instructed him to lie about negotiations over Trump Tower Moscow.
Details: Cohen, Trump's former political fixer, alleged he had been encouraged to say that negotiations to build a Trump Tower in Moscow ended in January 2016. Cohen later confessed these conversations persisted into June 2016, after it was clear Trump would be the Republican nominee.
Cohen also told the Intelligence Committee that lawyers with ties to Trump floated a possible pardon during the federal investigations in hopes that Cohen would remain loyal. Lawyers for Trump have adamantly denied this claim.
House Intelligence Committee Chairman Adam Schiff (D-Calif.) announced the committee voted 12-7 to release Cohen's closed-door testimony from early 2019 to the public.
What they're saying:
"To be clear: Mr. Trump knew of and directed the Trump Moscow negotiations throughout the campaign and lied about it. He lied about it because he never expected to win the election. He also lied about it because he stood to make hundreds of millions of dollars on the Moscow real estate project."
— Michael Cohen told the House Oversight Committee
"We're trying to find out whether anyone participated in the false testimony that Cohen gave to this committee," Schiff said, per the Washington Post.
In response to the allegations, Sekulow said Monday evening that Cohen is not trustworthy, per NBC News.
Lanny Davis, Cohen's attorney, said:
"While we were not consulted, we applaud Chairman Schiff for making the transcripts of Michael Cohen's House Intelligence Committee testimony public. Transparency and the truth are Donald Trump's worst nightmares.
Michael Cohen lied only once and that was to Congress — specifically for the benefit (and in accordance with the directives) of Donald Trump to cover for Trump's repeated public lies during the 2016 campaign of no Russia deals or contacts.
To anyone who questions the veracity of Michael Cohen's testimony, I ask: 'Will you testify under oath?'"
Go deeper: Michael Cohen attorneys release new Trump allegations
Editor's note: This story has been corrected to show that Trump's attorney is Jay Sekulow, not Seklow.
Go deeper