Safety failures led to SoCalGas's 2015 gas blowout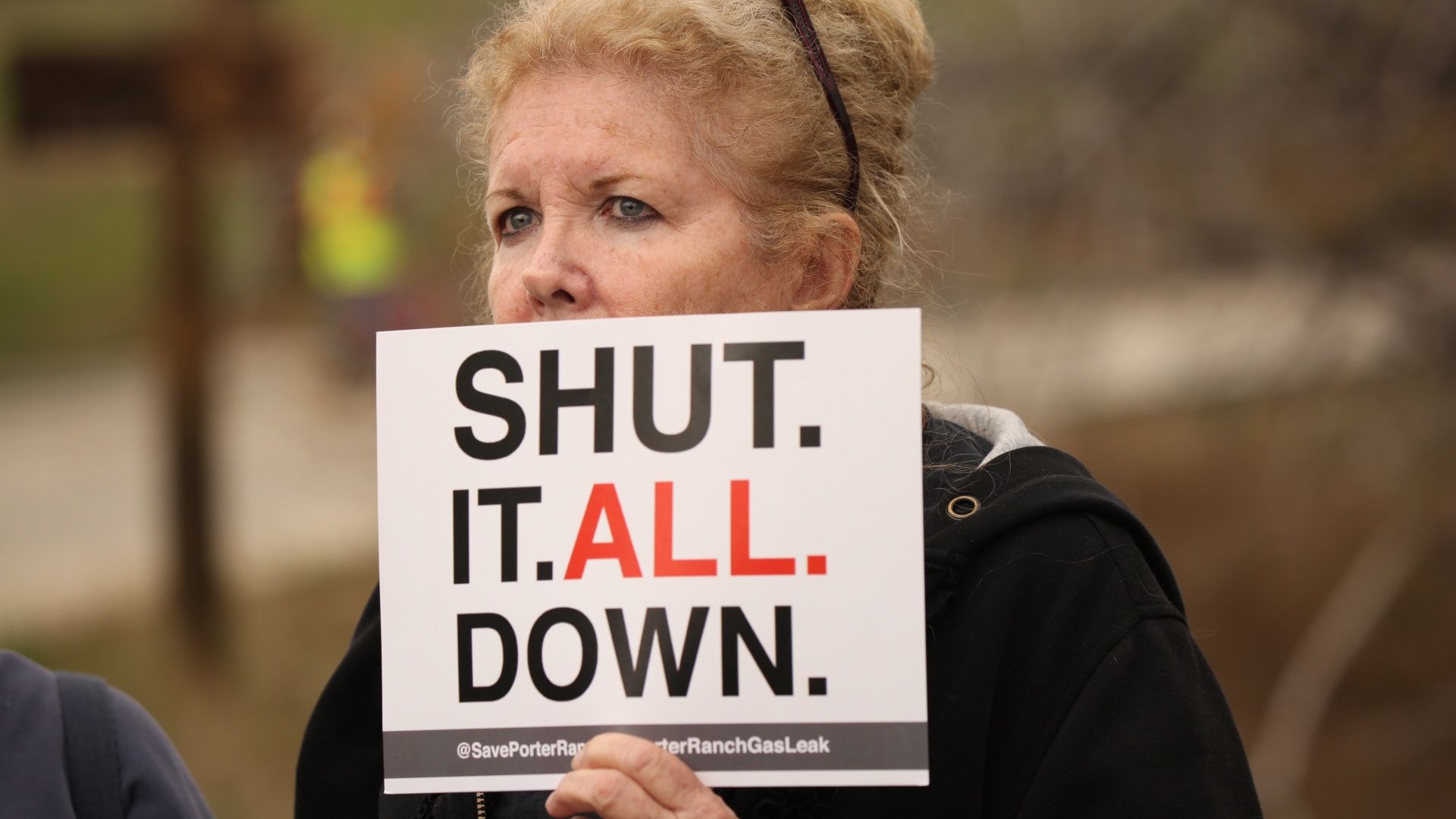 A report on the gas leak at a Southern California Gas Co. storage facility in October 2015 — the largest-known release of methane in U.S. history — was due to a corroded pipe casing, safety failures by a utility and inadequate regulations, the AP reports.
Why it matters: SoCalGas's blowout in its Aliso Canyon storage facility was deemed preventable as the company failed to investigate previous well failures and didn't properly examine its aging wells. Stricter state regulations followed the disaster, the report found.
The 4-month blowout was blamed for sickening thousands of Los Angeles residents and is still the root of many complaints from residents 4 years later.
SoCalGas spent more than $1 billion, mostly toward temporarily relocating 8,000 families, according to filings with the Securities and Exchange Commission.
More than 390 lawsuits on behalf of approximately 48,500 people have been filed against the utility.
Residents nearby and environmental groups continue to advocate for the facility's shutdown.
Go deeper: $120 million settlement reached in SoCalGas leak case
Go deeper