Leader of opposition Labor Party concedes in Australian elections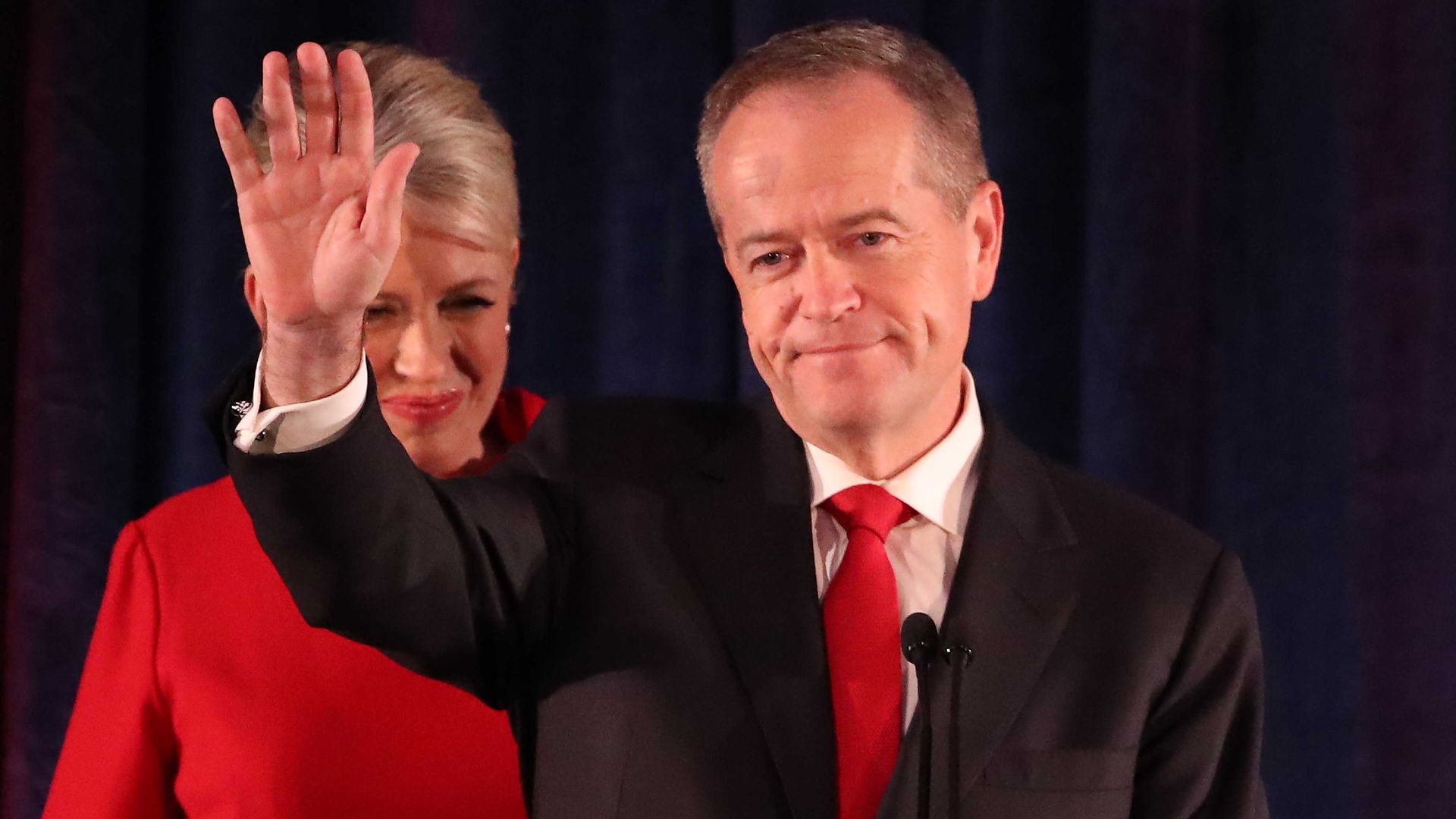 Australia's conservative government of Prime Minister Scott Morrison won the national election on Saturday as the Labor Party opponent, Bill Shorten, conceded, the Washington Post reports.
Our thought bubble from Axios' Dave Lawler: "Australia has shuffled through 5 prime ministers since 2013, and polls suggested there would be yet another change at the top this week. Instead, Morrison has pulled off an upset in an election where taxes, climate change and Australia's approach to China were key issues."
The backdrop: The country's political parties have been starkly divided in policies, especially in battling climate change. The Labor Party was predicted to beat Morrison, whose views generally align with that of President Trump and U.S. Republicans.
Morrison's promises to cut taxes and implement restrictions on some Chinese investments proved effective.
"Morrison's Liberal-National coalition was two seats short of a parliamentary majority after about 60% of the vote had been counted," which were several seats more than predicted, per the Post.
Go deeper