Report: White House considering Derek Kan for open Fed slot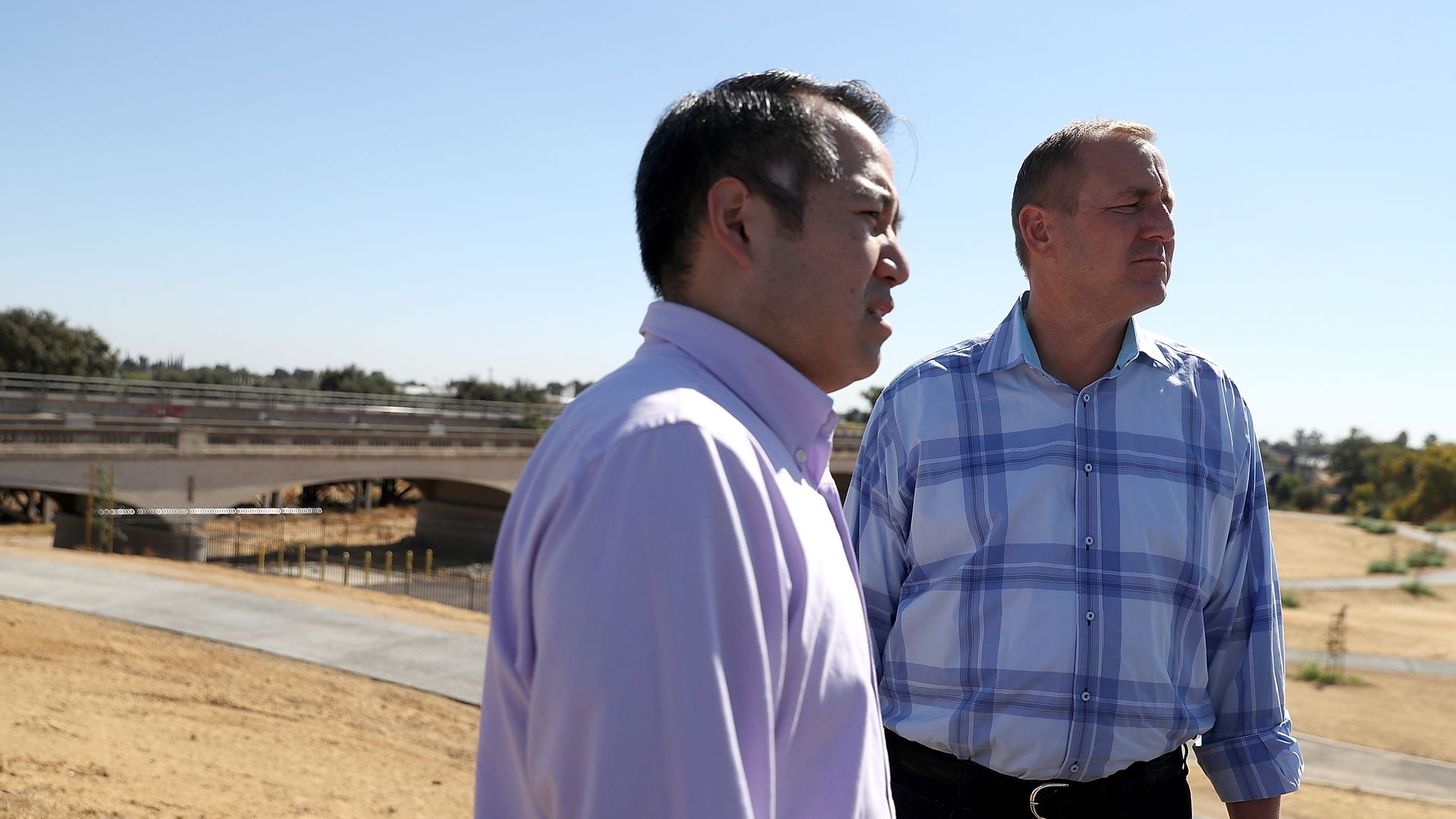 The White House is considering Derek Kan, undersecretary at the Department of Transportation, for a spot on the Federal Reserve's Board of Governors, Bloomberg reports. A source close to the situation tells Axios that the leak reads like a "trial balloon," after President Trump's past four picks failed to pass muster.
The bottom line: Kan already has made it through the Senate confirmation process in order to move into his current position, which could make the White House believe he'd have smoother sailing than past nominees.
Kan isn't considered an expert on monetary policy, but did study economic history at the London School of Economics. He also served as as chief economist to Sen. Mitch McConnell (R-Ky.) during the financial crisis and its Dodd-Frank aftermath.
He later joined Lyft as a general manager and was named by President Obama to the Amtrak board.
Go deeper: Trump works to fill out the Fed board
Go deeper