Officer brushes off Eric Garner's death as "not a big deal"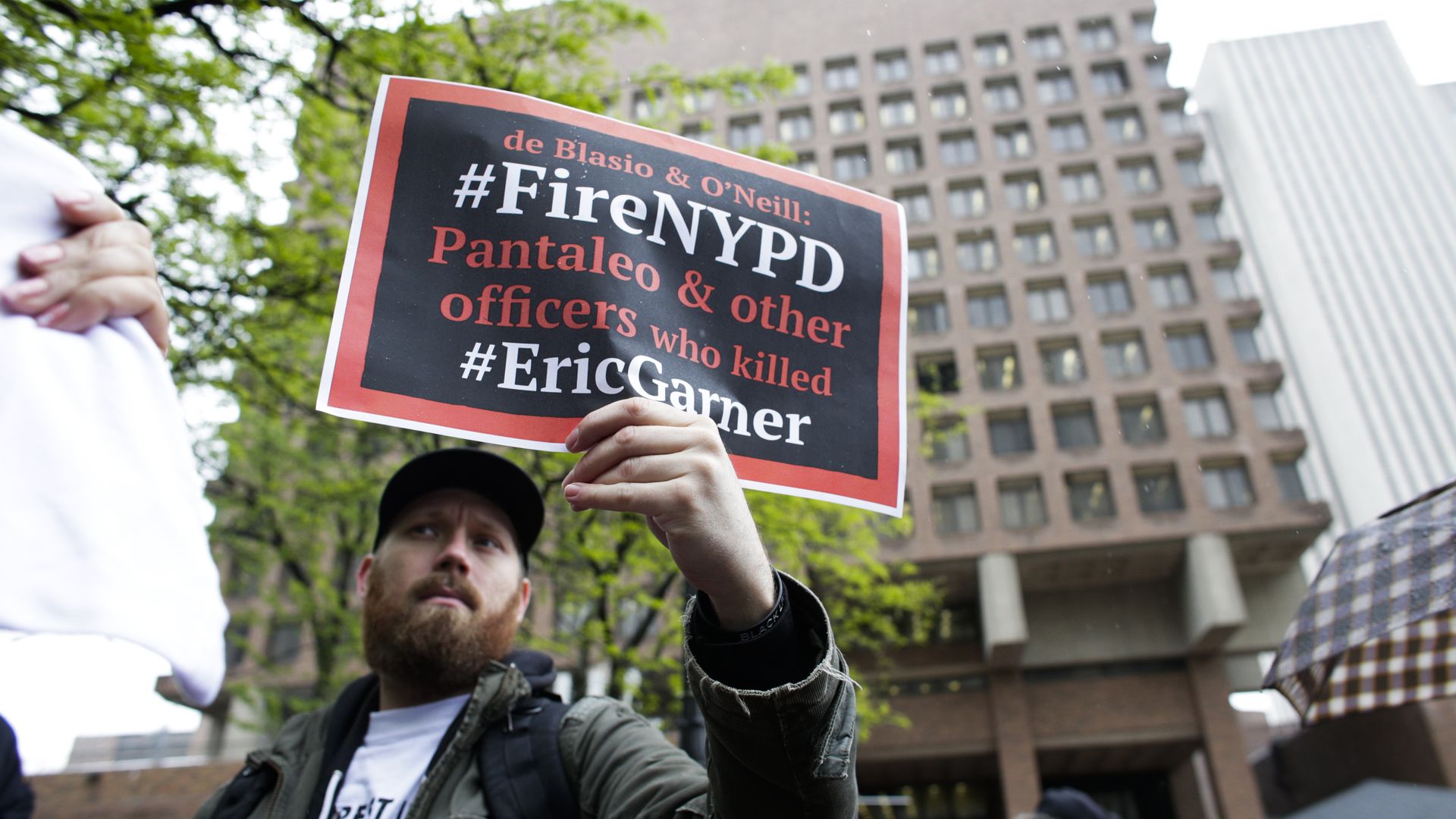 Previously unseen text messages from July 2014 revealed on Thursday between a New York City police officer and his lieutenant show they brushed off the death of Eric Garner as "not a big deal," reports the New York Times.
Details: The texts were shared during a disciplinary court hearing for Officer Daniel Pantaleo's involvement in the death of Gardner. Other officers involved in Garner's death also testified, describing Pantaleo as an "exemplary" worker, as he faces possible termination over charges that he recklessly used a chokehold.
Go deeper: Disciplinary trial to proceed for officer accused in chokehold death of Eric Garner
Go deeper