Mnuchin rejects subpoena for Trump's tax returns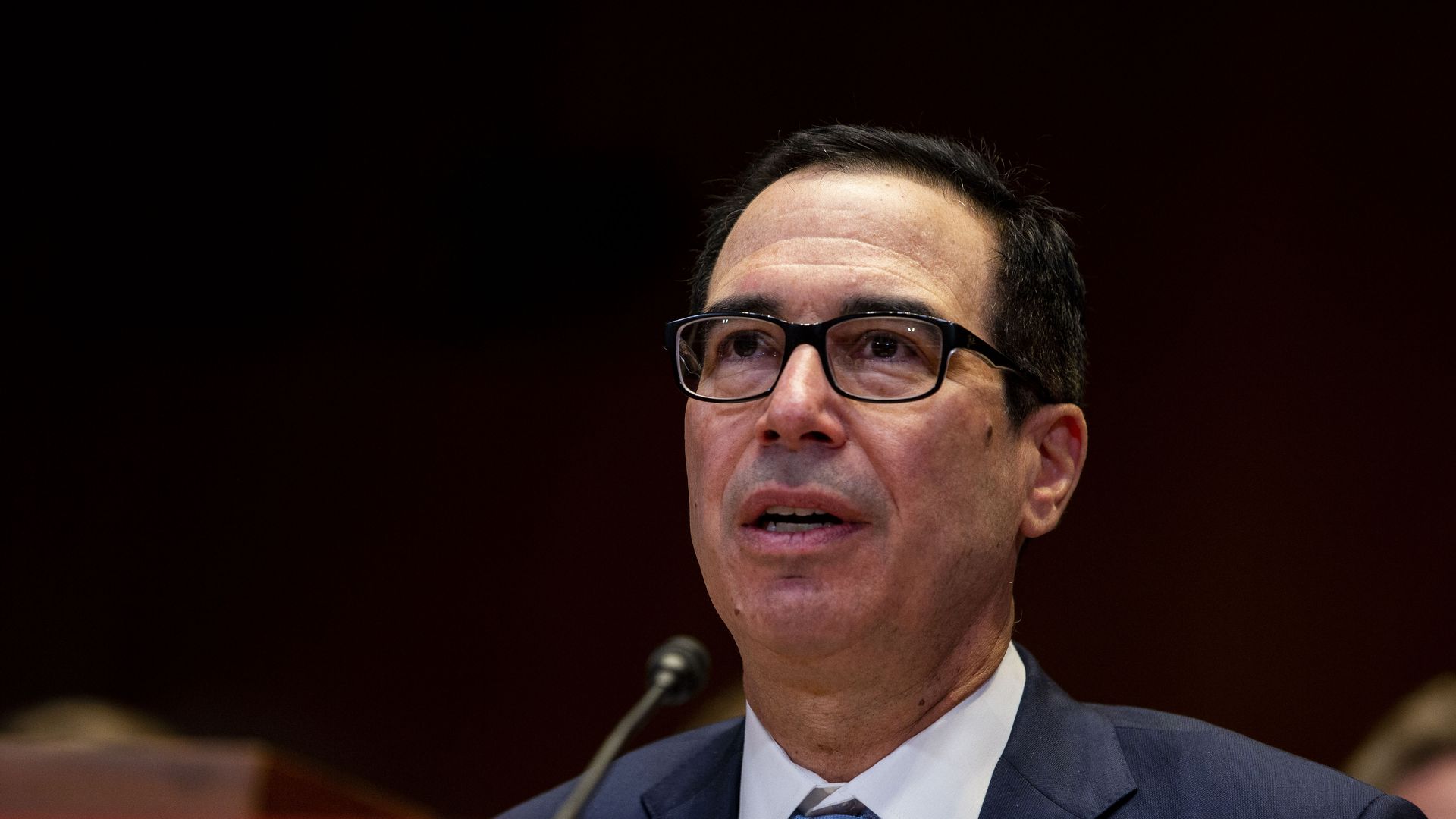 Treasury Secretary Steven Mnuchin rejected a subpoena on Friday from House Democrats demanding President Trump's personal and business tax returns from 2013 to 2018, action that will likely result in a federal court battle, the Washington Post reports.
Details: Mnuchin argued the House Ways and Means Committee's demand "lacks a legitimate legislative purpose," claiming he did not have authorization to give up the returns. Rep. Bill Pascrell (D-N.J.), a member of the House Ways and Means Committee, indicated that Mnuchin could be subject to fines, a contempt vote or jail time, per the Post.
The backdrop: Last week, House Ways and Means chair Richard E. Neal (D-Mass.) issued subpoenas giving Mnuchin and IRS Commissioner Charles Rettig until 5 pm Friday to provide the financial records.
Go deeper