House passes sweeping bill to ban LGBTQ discrimination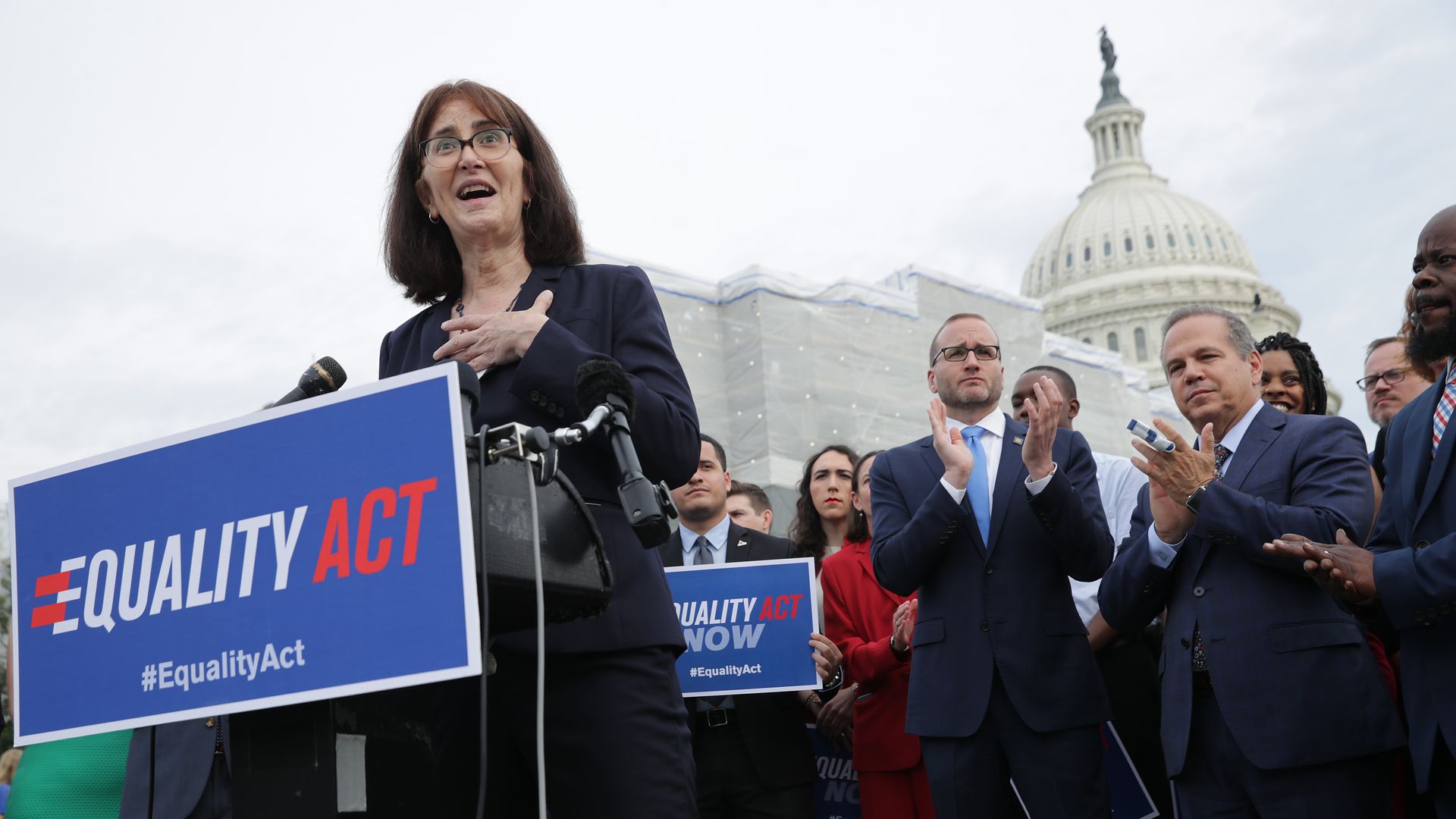 The Democratic-controlled House passed the Equality Act on Friday, a bill that would protect LGBTQ people from being fired, denied housing or harassed for their sexual orientation and gender identity.
Why it matters: The bill is presumed dead on arrival as it moves through to the Republican-controlled Senate. Still, supporters are rejoicing as this marks the first time the legislation has received a full vote — 236-173 — from either chamber of Congress, signifying the progress LGBTQ rights have seen over the years. Eight Republicans broke ranks, joining Democrats in voting for the measure.
The backdrop: The bill, originally introduced in 2015, would amend a law dating back to 1964 permitting discrimination based on sexual orientation and gender identity. While there are already federal laws protecting people from discrimination based on race, religion, sex and disability, there are no such federal laws explicitly protecting the LGBTQ population. Some Republicans argue the legislation violates religious freedom and nullifies women's rights.
Go deeper: Trump administration to allow faith-based discrimination in medicine
Go deeper