With climate change, words matter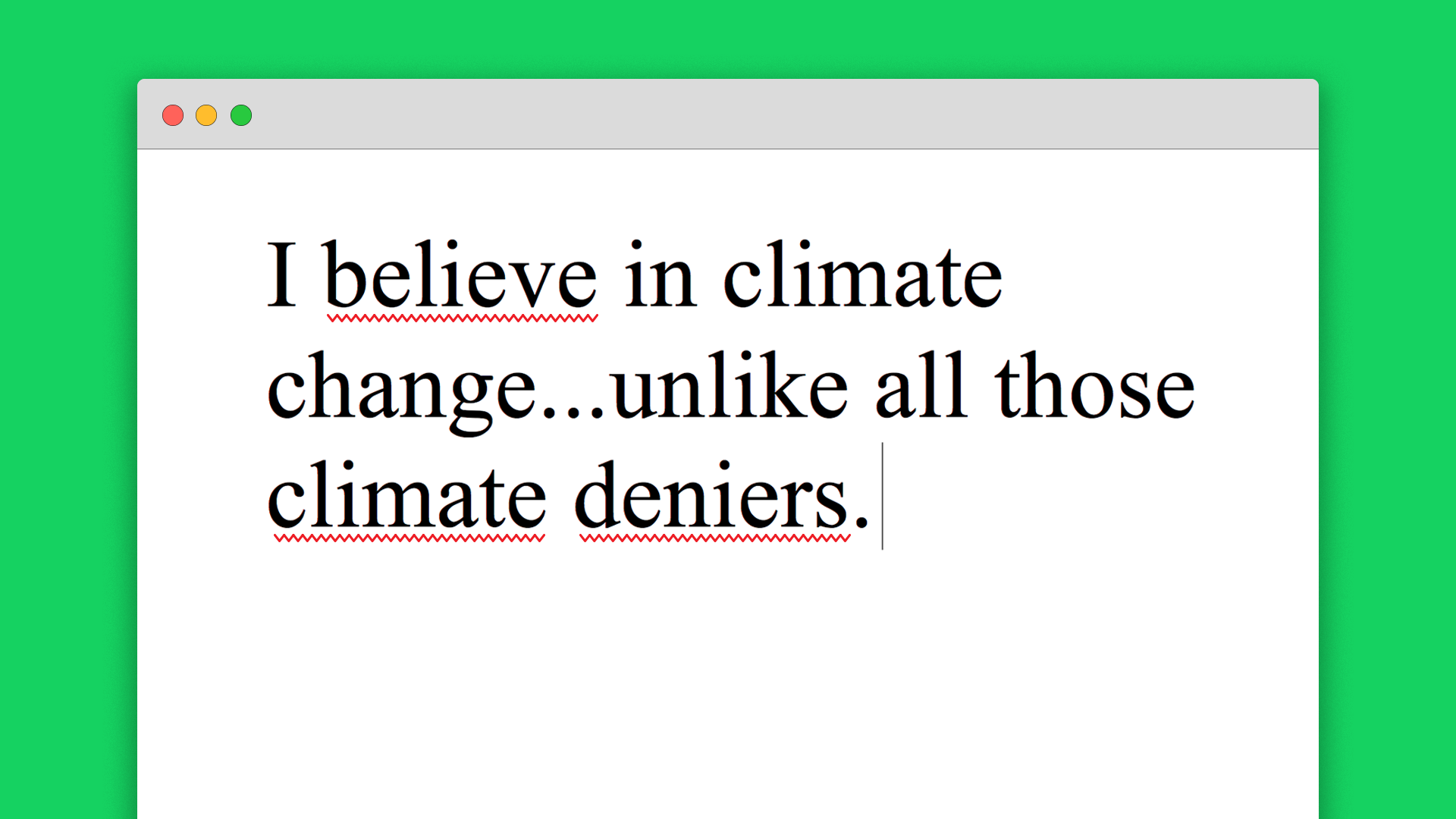 New research out this week on climate-change polling and an interview with a Republican lawmaker have underscored the importance of words when it comes to such a complicated and divisive topic.
What they found: Researchers at the Annenberg Public Policy Center say the proportion of Americans who think climate change is driven by human activity ranges from 50%–71%, all simply based on how you ask the question.
Meanwhile: Rep. Tom Reed says the key to engaging his fellow Republicans on climate change is to use less divisive — and at times less specific — language.
Why it matters: While unconnected, these two bits of news show that words have an outsized impact in influencing people's understanding of the issue and their willingness to engage on it.
Details: The research found questions that don't allow a "I don't know" answer could inflate the level of acceptance, forcing people to pick an option that may not represent their positions.
Questions that ask respondents whether they agree with a statement may also inflate acceptance levels because people may feel compelled to agree — even if they don't.
What we're hearing:
"There's this whole debate of human contribution, and we spend hours — or even the precious minutes members [of Congress] have with each other — talking about that as opposed to: Can we agree that the weather is changing, the climate is changing, and can we agree we should use smart policies to promote resiliency?"
— Rep. Tom Reed
Go deeper: An energy and climate glossary for Trump (and everyone)
Go deeper