Ben Carson's $40,000 furniture order broke the law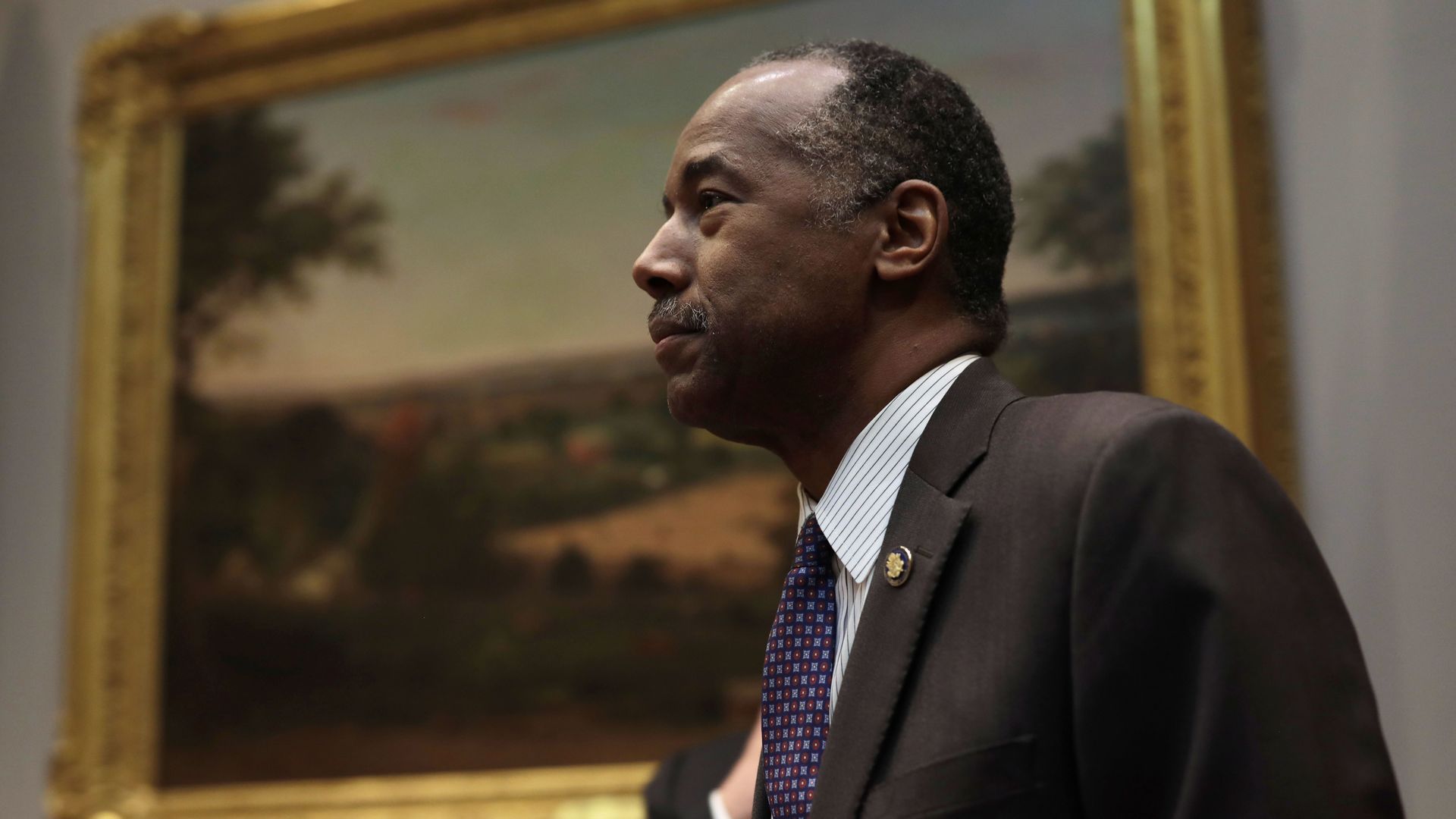 Housing and Urban Development Secretary Ben Carson broke the law when he ordered a $31,561 dining set and a $8,812 dishwasher for his federal office and failed to report it, according to a report published on Thursday by the U.S. Government Accountability Office.
The backdrop: Sen. Jack Reed (D-R.I.) described the situation as "another example of the Trump administration trying to cast aside the law if it doesn't suit them," per Politico. Carson reportedly canceled the table order in early 2018 when the news first broke, and assigned responsibility to his wife for placing the order in the first place. GAO said HUD officials plan to assemble a task force to "improve ... internal procedures."
Go deeper